A refrigerator is a great kitchen appliance that helps you save food and money. However, when it does not perform well, it can be frustrating.
If you have got a problem with your refrigerator, there are a lot of things you can do to repair the problem. It's always best to make sure it's not something you can fix at home.
So, from identifying the most common problems to doing Viking Refrigerator Repair, this article will give you all you need to know.
Viking Refrigerator Repair
Now, we will go through the most common Viking refrigerator problems that you may experience and the methods on how to repair them.
1. Viking Refrigerator Not Cooling:
If your refrigerator is not cooling down, you can use the following steps to start your Viking Refrigerator Repair.
Check the temperature setting on the thermostat. You can use the temperature setting to control the refrigerator's temperature.
If you open the door and the inside is too warm, it may be because the compressor is not working properly.
The refrigerator will be unable to cool the inside of the refrigerator if the compressor fails.
You can replace the compressor yourself, but it's not easy, so calling a professional is the best thing to do.
2. Fridge Making Loud Noise:
If your refrigerator is making a loud noise, it's not a good sign. However, it is a prevalent issue that most Viking refrigerator owners encounter.
There are a few reasons why a refrigerator makes a loud noise.
The condenser fan motor is the most likely cause. You will find the condenser fan motor on the rear of the refrigerator.
If you turn on the compressor and the refrigerator makes a loud noise, you should check the condenser fan motor. The condenser fan motor may need to be replaced if it is malfunctioning.
A faulty compressor, a damaged fan, or a loose wire in the wiring harness are all possible causes of loud noise. If any of these issues are found, you will need a replacement and will need to hire a professional to finish the work for you.
3. Refrigerator Not Making Ice:
If your refrigerator isn't making ice, the first thing you need is to check the settings on the icemaker.
The icemaker will need to be cleaned out, and if it is dirty, it will not be able to make ice.
You will also need to ensure that the ice maker is not full of ice.
The ice maker should be cleaned out every month. If you are not cleaning it out regularly, you may be facing problems with your ice maker.
4. Fridge Leaking Water:
You will need to remove the bottom of the refrigerator and check the drain pan. If it is leaking, you will need to replace the drain pan.
You will also need to check the seal on the drain pan.
If your refrigerator is still leaking water, you will need to check the condenser fan motor.
If the condenser fan motor is leaking, it must be replaced. If you are not sure if it's leaking, you can put a small piece of paper under the fan. If the fan is leaking, you will be able to see water on the paper.
5. Refrigerator Not Defrosting:
You may have a problem with the defrost timer if your refrigerator is not defrosting.
It will be necessary to reset the defrost timer, and you will need to double-check the timer's settings.
If you have a timer that is not working, you will need to call a professional.
Conclusion:
These 5 were the most common Viking refrigerator problems faced by many homeowners. After going through the article, I hope you are now able to repair the Viking refrigerator yourself.
If you are unable to perform the Viking Refrigerator Repair, you should always contact professional repair technicians.
If you face any other problems with your refrigerator, you can ask for help in the comments section below.
I will be happy to help you.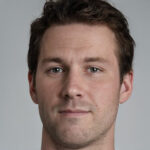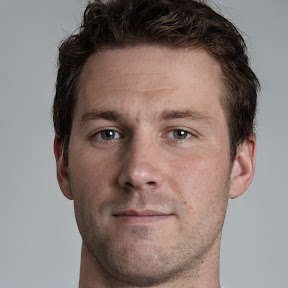 As the Lead Editor and Author at WorstBrands, Christopher Evans has earned a reputation for fearlessly honest brand reviews. Beyond his professional expertise, he takes immense pride in being a devoted father and embraces his insatiable wanderlust. With a passion for travel, Christopher's adventures influence his unique perspective on brands and their impact. His captivating writing not only guides consumers but also offers invaluable insights to companies looking to improve their products and services.