If you have a TCL TV and you are experiencing a problem that you cannot resolve, it could be a problem with the remote, your remote control, or your TV itself.
However, it doesn't hurt to try troubleshooting your TV to see if you can fix it on your own, and if that doesn't work, you can always call our support team for more information.
This article will talk about the most common TCL TV problems and the steps you can take to fix them.
Related: TCL TV Reviews
How to Fix TCL TV Problems
We have a list of troubleshooting steps for all your TCL TV problems, so you can fix them at home, instead of waiting for someone to come to your home and repair the TV.
Just follow the troubleshooting guide below.
1. TCL TV Loses Internet Connection
If you are trying to watch a video online, and the TV gets disconnected from the Internet, there are two things you can do to fix this problem:
Reset your TCL TV:
Reset the TV by pressing and holding the power button on the back of the TV for 15 seconds. This will restart the TV.
Inspect Your Internet Connection:
Connect to the Internet on a separate device to see if your Internet connection is working properly.
If the TV is connected to a network, you can try to reset the network.
Open the Settings on your TV, and select "Network."
Press the Menu button, select "Network Settings, " and select "Reset Network."
If the issue continues, reset your router by turning it off and on. If it still doesn't work, call your internet service provider and ask for a network inspection.
2. Freezes & Lag:
This is the most prevalent issue that many people have with their TCL televisions.
The TV may freeze for a second or two, or the TV may lag.
This is most likely due to a power issue, but if you are using an older TV, it may be that the TV is simply not powerful enough to handle the load that it is getting.
In this case, you may need to get a new TV or just upgrade your TV to a newer model.
Another reason for lags and freezes is a problem with your internet connection, network cable, modem, or router.
First, make sure you have a strong internet connection.
If your internet connection is weak, it could be an issue with your internet service provider (ISP).
If you're using a modem and a router, ensure sure the connection between them is stable.
3. Apps Keep Crashing:
Apps are the main functions of the TV, such as the TV's web browser, photo viewer, music player, and more.
However, if you are experiencing an app crash, it means that the app cannot open or use the app.
This could be caused by many reasons, including an app crash due to a corrupted or faulty app, a corrupted or faulty file, or an outdated app.
You will need to upgrade your apps to solve this.
4. TCL TV Has No Sound:
There are various reasons why your Television may have no sound.
One of the most common reasons why your TV does not have sound is that you are using the wrong TV input. So, make sure that you have all of the correct inputs connected to your TV.
The next thing you need to check is if the volume is turned up on your TV. Ensure that the volume is turned up if it is turned down.
If the volume is turned up and the TV still has no sound, ensure that your TV speakers are connected to the correct TV inputs.
If you still have no sound, then try unplugging the power cord from your TV and plugging it back in. And if nothing works, then call the TCL support team to help you.
5. TCL TV Black Screen:
This is the most common problem, and when you switch on the TV, all you see is a black screen with nothing else.
The TV may be displaying a "Cannot display this video" message. It's possible that the fault is with the source material or the television.
Make sure you have the most up-to-date firmware installed.
Try unplugging and plugging the TV back in.
You may have a bad connection between the TV and the source material.
Check if the cable is properly connected.
If your TV is just blank and there is no picture, it could also be a problem with your TV's backlight.
You can try to reset the TV by pressing and holding the power button on the back of the TV for 15 seconds.
6. TV Has No Power:
If your TV is not getting power, a few things could be the cause. First, make sure that the TV is plugged into an electrical outlet.
Also, ensure that the power cord is tightly attached to the outlet; a weak power connection might result in the TV losing power.
Ensure that the power is turned on in your home and that your electrical outlet is working.
If your TV is plugged into a surge protector, then make sure that the surge protector is plugged into a working outlet.
7. TV Has No Video:
When your TCL TV has no video, it could be that your TV is damaged, you have a bad cable, or you have the wrong input.
First of all, it is important to check if your TV is connected to the right HDMI cable. Make sure the cable is connected properly to your TV and then try the TV again, and if the problem still occurs, try a different HDMI cable.
Conclusion:
TCL TV has many problems that you will face. But if you know how to fix them, then you can have a great TCL TV experience.
If you are experiencing any of the problems that I have listed above and cannot fix yourself, you can call the TCL TV support team to help you.
We hope that this guide has helped you solve any problems you may have with your TCL TV.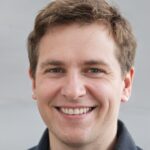 Steven Settles is a professional content writer with over 7 years of experience in writing for different niches, including brand reviews, technology, fitness, and more.
Currently, he is working as a content writer for WorstBrands, where he provides insightful reviews of different products, including home appliances, outdoor gear, fashion, and kitchen products. In his free time, Steven enjoys traveling and exploring new places.