WorstBrands.com is a participant in the Amazon Services LLC Associates Program, an affiliate advertising program designed to provide a means for sites to earn advertising fees by advertising and linking to Amazon.com
When it comes to Kumho tires, there is a lot of confusion among buyers. Most of them associate this brand with Chinese tires.
Kumho, a South Korean tire business, was founded in 1960 and today operates in over 180 countries, producing over 70 million tires each year.
Today in the Kumho Tires Review, we will look at their tire qualities, strengths, and weaknesses.
Now you might be having questions arousing in your mind. Should you rely on this brand, or are Kumho tires good?
Kumho Tires offers good value with reliable performance and durability. Their range suits various car types and driving conditions, making it a cost-effective choice.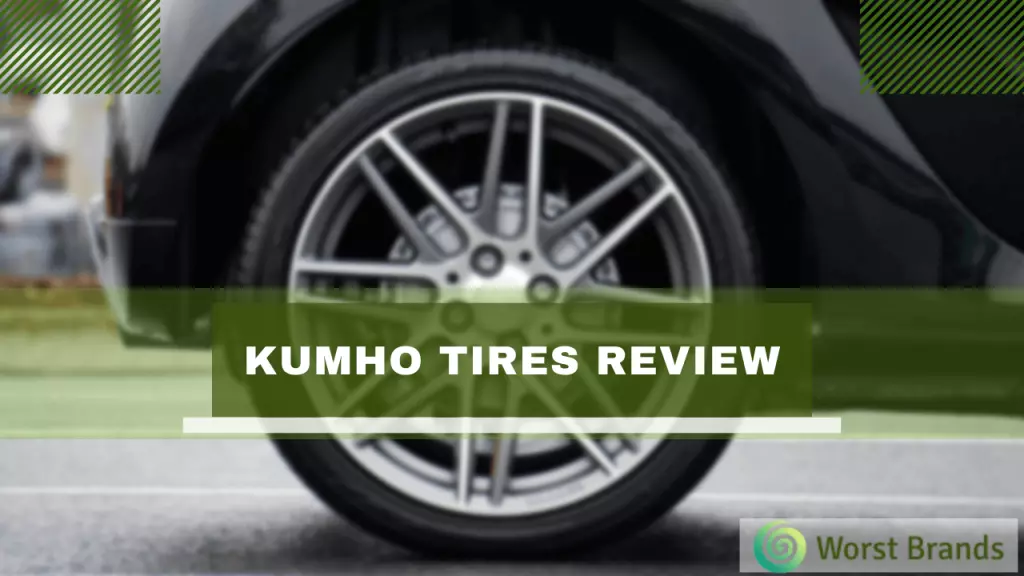 Related:
Why Choose Kumho Tires?
Tires are a very important part of your car, and getting the right kind for your vehicle is essential.
The tires need to be safe, strong, and durable, with the right type of rubber compounds to ensure your safety and security when driving.
A good tire company will always have a full range of tires in their inventory that matches your needs so that you can get the right product at the right price. And, KumhoTires always come through on their promises of quality.
Now, let's review their top-selling tires and find out if the brand is worth buying.
Check out other blogs about popular tire manufacturers:
Top 5 Kumho Tires Review
Before we start, let us clarify that the Kumho tires are not the cheapest on the market. However, their prices are relatively lower than many high-end tire brands.
So, if you are looking for a decent option for your vehicle without breaking your bank account, this brand might be a decent choice.
1. Kumho Crugen HT51 Tire Review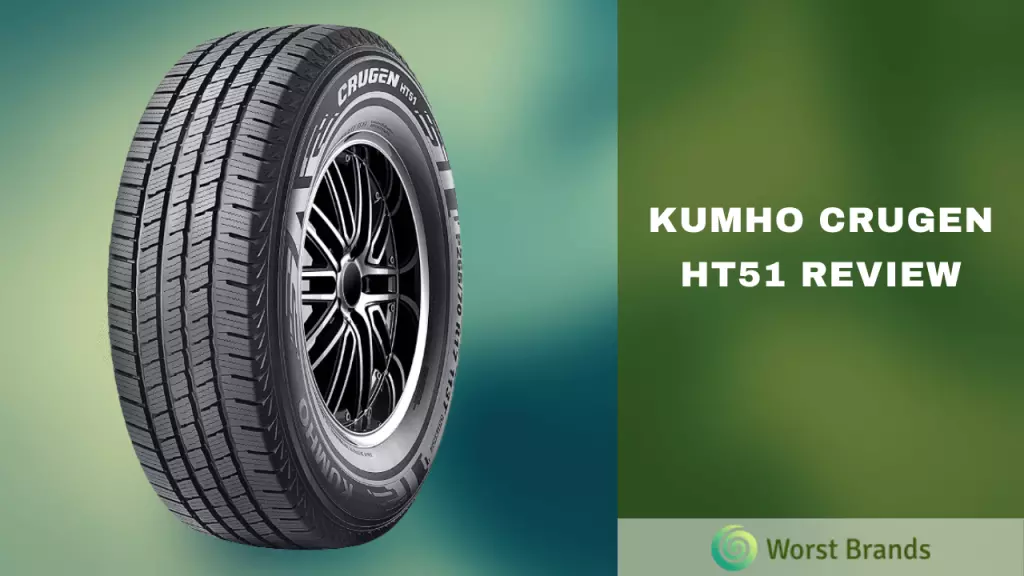 Tire Type: All-Season Tires
Best For: Trucks and SUVs
Tread Life: Up to 75,000 miles
These all-season tires are designed with a focus on longer tread life while providing a smooth ride and sufficient all-season traction.
The Kumho Crugen HT51 was engineered to provide durable on-road performance combined with a comfortably smooth ride and traction for all seasons.
It also has light snow traction, which qualifies it for the three-peak mountain snowflake symbol.
On the road, the Crugen HT51 did an outstanding job of isolating the vehicle from the road's loud imperfections and bumps. It has also received the highest scores in subjective noise.
Our team also noted that Kumho is one of the softest riding tires in our tested group. And after the initial impact, the tire would take longer than expected recovery.
The Crugen HT51's steering reaction was a unique experience, with a stiff response at first. It never seemed to increase or decrease in response to steering effort.
Moreover, our team's wet testing revealed Kumho's performance to be acceptable for most tasks.
However, driving the truck fitted with Crugen HT51 required more care than the other tires when entering and exiting corners.
Although the Kumho seemed somewhat less athletic on the track than its competitors, the Crugen HT51 proved that it is completely capable of street emergency braking.
You may like to read:
2. Kumho Ecsta PS31 Review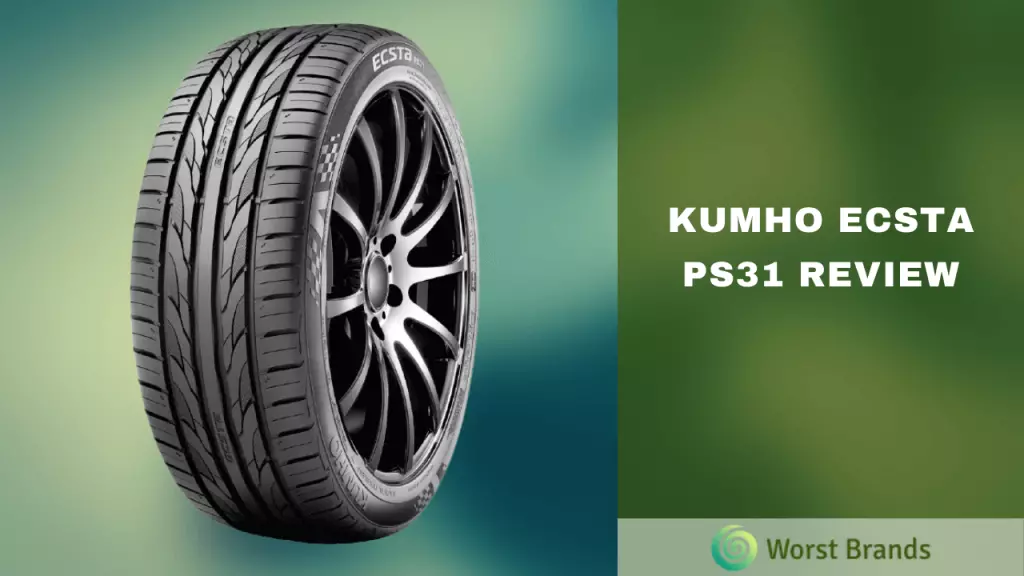 Tire types: Ultra-high-performance Summer Tires
Tread Life: Up to 80,000 miles
The second one on our Kumho tires review list is the Ecsta PA51, which is a popular choice among ultra-high-performance summer tires.
Its directional tread design is less aggressive, promising a perfect mix of wet and dry performance.
From a daily driver's viewpoint, it is a good performer in terms of comfort and on-road manner.
It might get a little jiggly over some impacts. But other than that, it rides nicely. These tires are also very quiet when it comes to noise.
However, it falls short of the mark as an ultra-high-performance tire. When changing directions, you'll feel a touch of rubbery, and there'll be a slight delay between turning the wheel and when the tire actually responds.
But, when compared to its price, it is a good choice for summer tires.
3. Kumho Solus TA11 Tire Review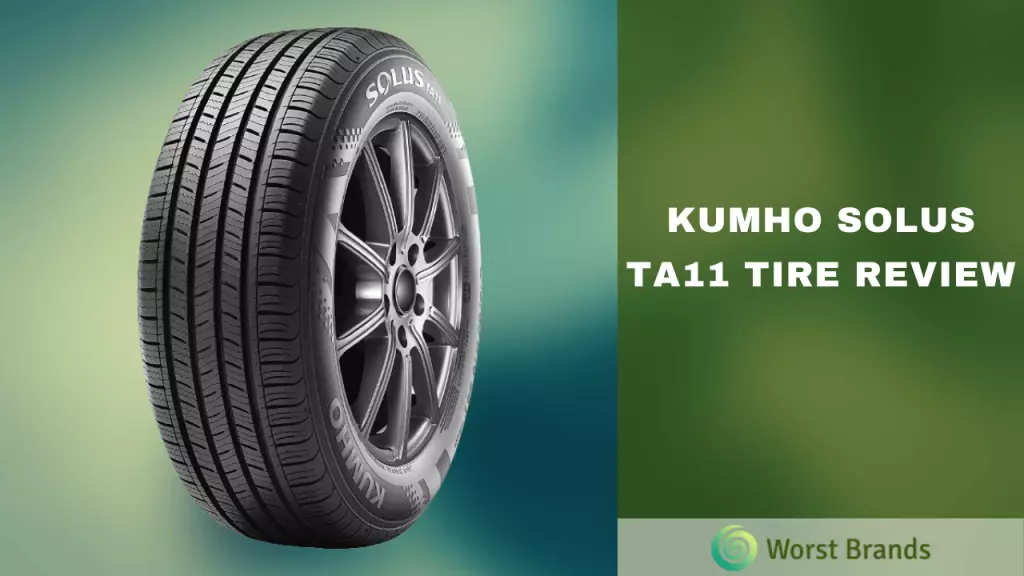 Tire type: Standard Touring All-Season
Tread Life: Up to 80,000 miles
The Kumho Solus TA11 is one of the cheapest tires on our review list. These tires are designed to deliver a satisfying balance and comfortable ride with good tread life.
Our on-road evaluation of the Solus TA11 tires revealed that it is an acceptable performer all around the road.
Also, it provides good ride composure with minimal tread noise. Its good steering feels, and the response has engaged everyday drivers incredibly.
When it comes to wet performance, it is another area where TA11 scores highly. It is not on the level of the best in the category, but it is still completely safe to ride.
One of the best features of this tire is how quiet it is on the highway and how comfortable it is on uneven roads.
The 80,000 miles treadwear warranty is pretty good for the price.
4. Kumho Road Venture AT51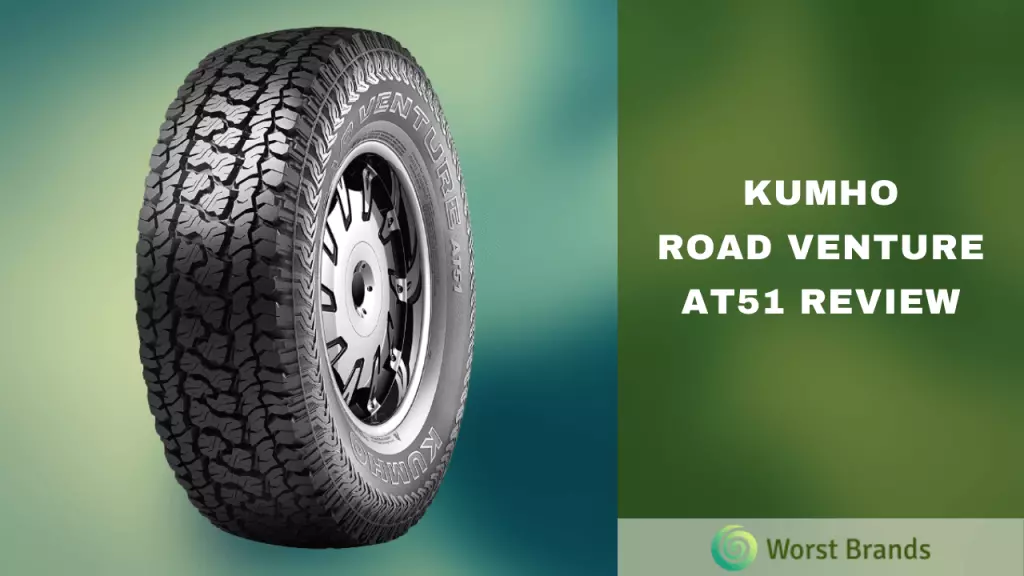 Tire Type: All-Terrain
Tread Life: Up to 75,000 miles
Whether going off-road or on the highway, the Kumho Road Venture AT51 provides incredible handling grip and traction.
This tire is designed to enhance the performance of any truck or SUV on the road.
Its symmetrical tire design includes various elements such as step circumferential grooves and tapered tread blocks, which help to avoid uneven tread wear.
The Road Venture AT51 features Kumho's ESCOT casing technology, which improves steering responsiveness and tread life.
This all-terrain tire is built with sturdy construction that helps deliver excellent performance with complete comfort for a smooth, quiet ride. Its high tensile steel belt structure ensures the tire's longevity and strength throughout the tire's life.
Moreover, the Road Venture AT51's edgy sidewall design sets it apart from any other truck or SUV tire in terms of appearance.
The Kumho AT51 tires are perfect for your GMC, Ford, Ram, Nissan, Jeep, and many others. A 55,000-mile treadwear warranty backs these tires to assure quality and durability.
5. Kumho Ecsta PA51 Tire Review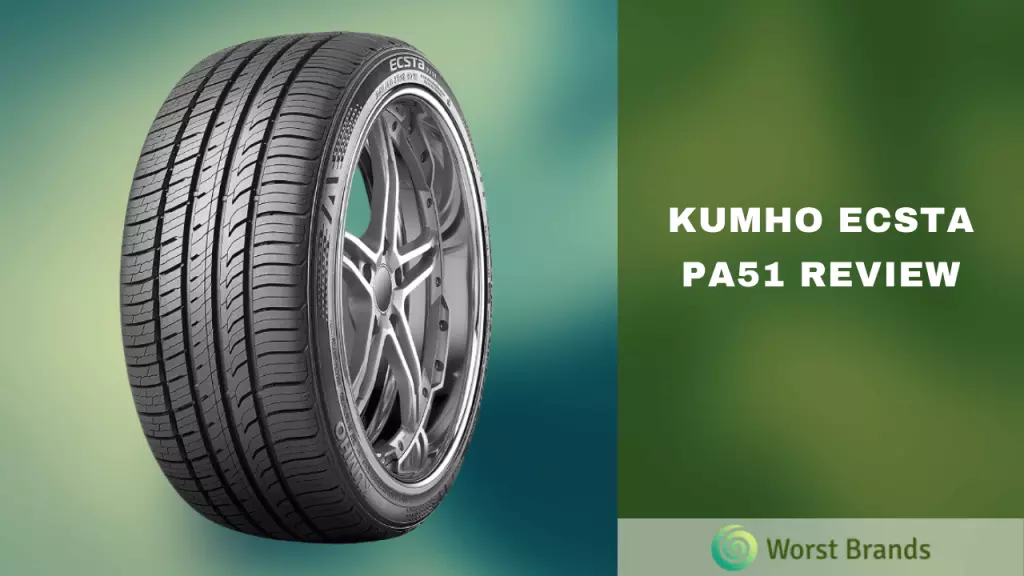 Tire Type: Ultra High-Performance All-Season
Tread Life: 75,000 miles
The Kumho Ecsta PA51 high-performance all-season tires are designed for drivers who like responsive handling and very good performance on dry and wet roads.
Also, this tire delivers a confident grip and performance during all seasons with acceptable light snow traction.
These tires perform well in dry conditions. While testing, we also rectified its decent stability at higher speeds, especially on sharp turns.
When it comes to rainy weather, the PA51 outperforms its competition.
With confident braking, firm mid-corner grip, and sure-footed balance, it is easy for drivers to be comfortable with the tire on wet roads.
To increase dry grip and handling, the Ecsta PA51 uses high-grip resins and a high-stiffness compound. As a result, the tire performs well on the track.
Kumho Tire Problems
Kumho tires are generally considered very economical and reliable, but still, there are many problems that consumers face while using these tires. Here we have listed the most common Kumho tire problems:
These tires don't perform well in muddy situations. If you are planning for some off-road adventures and you got Kumho tires installed, then you might get into some trouble.
The road grip isn't perfect in wet and snowy conditions. So, you should look for alternatives if you live somewhere where it rains and snows.
Who Makes Kumho Tires
Kumho Tires are manufactured by the Kumho Tires Company. This company is owned by Kumho Asiana Group.
Kumho Tire's Frequently Asked Questions
Are Kumho tires good tires?
The Kumho tires are a good choice if you do not own the most recent car model. This brand is a perfect blend of quality and price, and their tires deliver good traction, responsive handling, and a very good performance on dry and wet roads.
How long do Kumho tires last?
On average, the Kumho tires last between 60,000 and 90,000 miles. Recently the company has worked rigorously to improve tread wear. However, the tire's lifespan is highly dependent on the track you are driving and how often you repair it.
Final Words
If we talk about the Kumho brand, their tires will be very reputable on the market in 2021.
The best thing about this brand is the quality they are offering you at a reasonable price.
If you own an old vehicle, you may not want to spend massive money on high-end tires, so Kumho might be a decent choice for you.
While reviewing, we also observed that these tires are also popular with newer models of cars.
Your tires are the only point of contact between your car, your family, and the road.
For safe driving, every acceleration, braking system, and corner depends on your tires' condition. So, you must spend money on tires wisely.
We hope the Kumho tires review will help you choose the best tire model. Not all tires are made for all vehicles.
Therefore, you need to check all the specs and their pros and cons before finalizing an option while purchasing.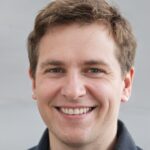 Steven Settles is a professional content writer with over 7 years of experience in writing for different niches, including brand reviews, technology, fitness, and more.
Currently, he is working as a content writer for WorstBrands, where he provides insightful reviews of different products, including home appliances, outdoor gear, fashion, and kitchen products. In his free time, Steven enjoys traveling and exploring new places.