WorstBrands.com is a participant in the Amazon Services LLC Associates Program, an affiliate advertising program designed to provide a means for sites to earn advertising fees by advertising and linking to Amazon.com
We have reviewed the 25 top-selling water heater brands on the market.
To help you make the right choice, our team has compiled a list of the worst water heater brands to avoid, along with their alternatives.
Since the water heater is expensive and you will be using it for many years, you must pick a reliable option.
However, choosing a reliable water heater for your home is really tough since many brand choices out there. You can easily get confused. So, check out our list before buying.
Water Heater Brands to Avoid
Based on their performance, size, style, heating power, water capacity, energy efficiency, durability, and price, we have made our list.
To make an unbiased guide, we have also gathered vital feedback given by the users of these brands at various online customer forums.
The following are the worst heater brands to avoid in 2023.
1. A.O. Smith – Signature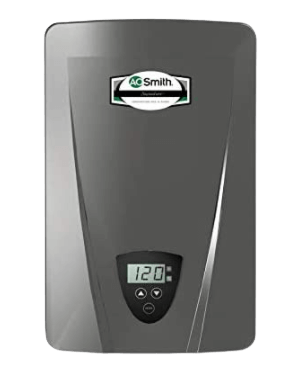 When you talk about the most reliable water heater brands, A.O Smith stands on that list. They are best at making gas water heaters, electric water heaters, and tankless water heaters.
Furthermore, they are known for producing the most advanced and high efficiency electric heaters on the market.
However, A.O. Smith Signature model has struggled to meet the expectations of its customers.
Their customers have submitted various complaints about this model. The following are the significant issues reported by its users in this model:
During installation, it displays multiple error codes (such as E02, E04, E05, and E06).
Wires have inferior quality and are catching fire.
Weak flow rate of water.
Poor customer service.
2. Bosch – WH27 (Tronic 6000 C-Tankless)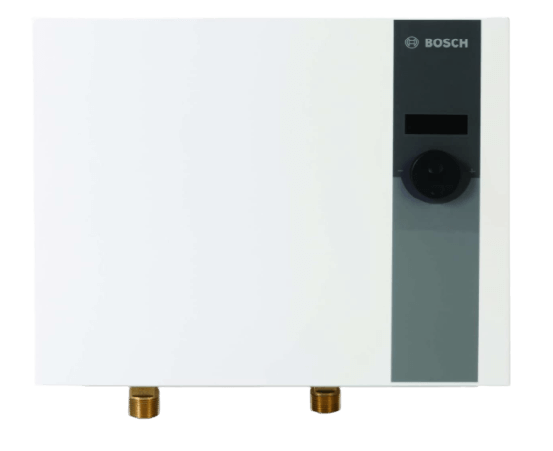 Bosch is a well-known German brand that produces electronic items and various home appliances in the world.
But Bosch WH27 (Tronic 6000 C) has not the same case. It is a tankless electric water heater with 97% thermal efficiency.
However, this model has many negative aspects, which raise consumer disappointment.
Below are the most common issues reported by their customers on the online forums and e-commerce websites about this model are:
Improper guide for installation at home.
Doesn't heat well, and the water gets cool in less than a minute.
Huge installation and maintenance costs.
Customer services are not helpful.
3. Bradford White (RG40T6N – Natural Gas Water Heater)
Bradford RG40T6N is manufactured with advanced screenLok technology. Most importantly, it has the Bradford White ICON system, which intelligently controls gas pressure.
However, the customers who bought this model are not satisfied for many reasons.
Reviews given by its users are quite alarming and indicating not to purchase this model.
The following are some of the problems that users have reported in RG40T6N.
High installation costs.
Not trusted for product longevity
Expensive to maintain.
After 2 or 3 years, it starts leaking gas.
4. Whirlpool (E50H6-45 – 50-Gallon)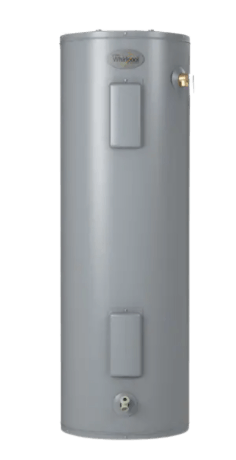 Whirlpool E50H6-45 is a tall electric water heater. Whirlpool does not need an introduction to its product quality and reliability for durable home appliances.
But E50H6-45 is not well regarded by its users.
The followings are the reasons why this model is struggling to meet the expectations of its customers.
Susceptible to rust
Not trusted for longevity
Poor customer service standards
The quality of the drain valves is poor.
Most Reliable Water Heater Brands in 2023
Since many companies are manufacturing water heaters, it has become difficult for an individual to make the right choice.
Our team has listed the top 3 water heater brands of 2023, based on the reviews given by their users.
1. Rinnai (RUC98iN – Tankless Water Heater)
It might be challenging for you to pick this brand if you have never used a tankless water heater before.
However, Rinnai provides many reasons to choose model RUC98iN.
Rinnai RUC98iN is made for indoor installation only. It has a flow rate of 9.8 gallons per minute.
Additionally, it includes an MC-91-2US controller, which controls the standard temperature of the water heater.
The price of this model is on the higher side. But it is worth buying if you are looking for water with high volume output and low energy consumption.
2. Rheem (RTGH-95DVLN)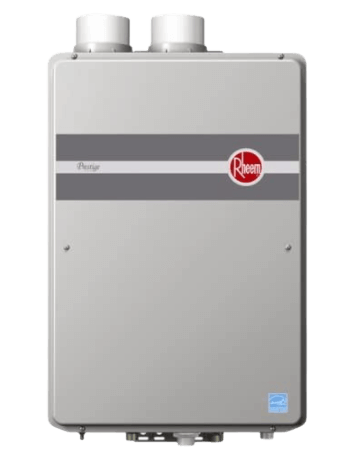 Rheem 95DVLN is a tankless natural gas water heater. It has 94 percent energy efficiency, almost no emission, and smart electronic controls.
Moreover, stainless steel condensing heat exchangers ensure the longevity of this heater. So, this model could be a good choice if you are a fan of durability.
Rheem's products are reliable because they are tested and verified in various credible labs to ensure quality standards.
3. Takagi Tankless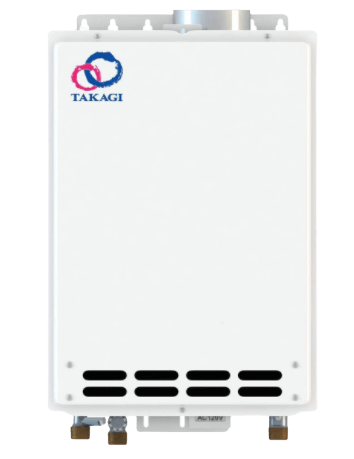 Takagi is a top-notch Japanese brand. They are famous for making high-quality tankless water heaters. Also, Takagi's heaters are intended to save energy costs while being generous to the environment.
The best thing about Takagi is they own their product and accept valid claims made by their customers.
They have one of the best customer services. So, if any problem happens with your water heater, you don't need to be worried.
Takagi T KJr2 IN NG Indoor Tankless Water Heater is one of the most reliable options because of its high-quality product with advanced features.
---
Final Words
This article provides you with the best guide on the worst water heater brands you should avoid in the marketplace.
A.O. Smith, Bosch, Bradford White, and Whirlpool are among the brands that have launched some of the worst water heater models in the market.
We also highlighted the top 3 reliable water heater brands to help you bring the right option to your home. So, our team has tried its best to collect information from credible sources.
Before buying, always check the reviews given by the users on that particular product on the seller's website.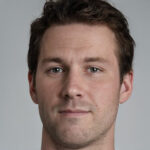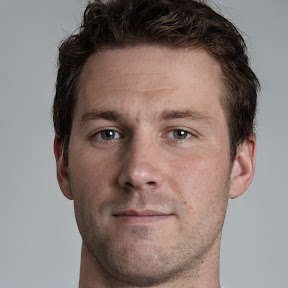 As the Lead Editor and Author at WorstBrands, Christopher Evans has earned a reputation for fearlessly honest brand reviews. Beyond his professional expertise, he takes immense pride in being a devoted father and embraces his insatiable wanderlust. With a passion for travel, Christopher's adventures influence his unique perspective on brands and their impact. His captivating writing not only guides consumers but also offers invaluable insights to companies looking to improve their products and services.