Ouai shampoos have risen to fame in the past few years, and if you are fond of high-end shampoo brands, this particular brand is going to be your absolute favorite.
Literally, everyone is talking about Ouai shampoos, including influencers and celebs.
But in the Ouai shampoo range, detox shampoo has left all the other ones behind, and people are constantly raving about it.
So, if you haven't bought it yet, make sure to go through this Ouai Detox shampoo review before you go for it.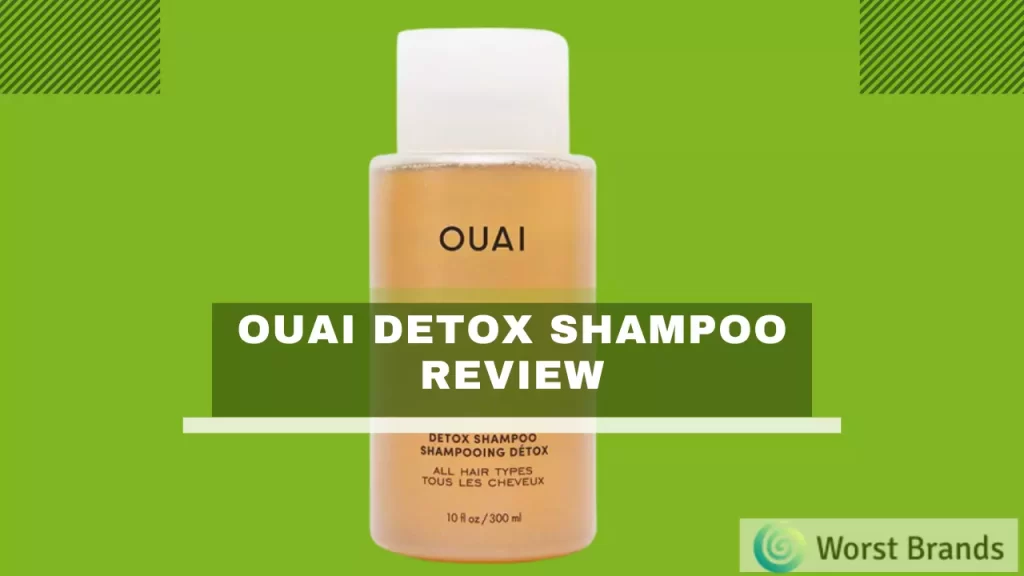 Ouai Detox Shampoo Review
Ouai detox is a deep cleaning shampoo that cleanses your hair thoroughly. It helps you eliminate all the buildup caused by hard water, oils, and dirt.
Some shampoos also cause buildup in hair, but Ouai claims to remove all types of harmful buildup from your scalp.
It is a very potent clarifying treatment that is recommended to use once or twice a week by the brand.
Ouai also contains all the right types of ingredients that are very important for a deep detox of your hair.
The brand claims that Ouai shampoo is suitable for people with all hair types, even for colored hair.
Also, this shampoo is free from parabens and sulfates, which makes it a lot safer for dry and damaged hair.
Ouai detox shampoo not only cleans the hair but also strengthens them with the help of keratin.
The best thing about this shampoo is that it does not overly strip your hair while getting rid of the buildup like most shampoos do.
Also, you will feel that your hair has become a lot softer and shinier after using this shampoo.
Most people do not consider it a shampoo but a treatment for their scalp that they do once or twice a week.
Customer Reviews on Ouai Detox Shampoo
This shampoo has ratings of 4.6 out of 5 on Amazon, and it is one of the most famous products there.
According to the users, the best thing about this shampoo is that it does not dry out your scalp after cleansing.
People who have a supply of only hard water seem to love this shampoo because it gets rid of the buildup in just one wash.
A user has also said that her hair has never felt cleaner than this. So, Ouai shampoo does the job of cleaning your hair quite efficiently.
In addition, many users seem to love the mild fragrance of Ouai detox shampoo as it is not overwhelming.
People who face the problem of itching and allergy due to excessive oil and buildup call this shampoo a holy grail.
However, people do not seem to be fond of the price tag that comes with this shampoo.
Though it is a pretty great detoxing shampoo, that does not justify its high price. The fragrance also does not last long, according to many users.
But, if you don't mind buying a high-end product for its results, this is just the right kind of shampoo for you.
Otherwise, there are many more affordable detoxing shampoos in the market that might not be this good, but they do the job too.
You may also like to read our following blogs:
Also Read:
Pros and Cons of Ouai Detox Shampoo
Pros
Cleanses the scalp deeply
Removes excessive oil and buildup
Makes the hair shiny
Does not strip the hair of moisture
Cons
A little on the expensive side
The fragrance does not last
Can I Use Ouai Detox Shampoo Every day?
It is not recommended to use Ouai detox shampoo daily as it can strip the scalp of its natural oils. It's best to use it once or twice a week.
Additionally, you should alternate with regular shampoo and use a conditioner to keep your hair moisturized.
It's always a good idea to consult a hair care professional or a doctor before making changes to your hair care routine.
Ouai Detox Shampoo Ingredients
Ouai detox shampoo has some pretty great ingredients that make this shampoo a comprehensive cleansing treatment.
So, let's get into this shampoo's top 3 and most important ingredients and see what these ingredients actually do.
1. Apple Cider Vinegar
Apple cider vinegar has been used as an anti-allergic agent forever.
In the Ouai detox shampoo, apple cider vinegar is the most important ingredient, and it helps gently exfoliate your scalp.
It also removes the flaky bits from your scalp and gets rid of all the buildup caused by different hair products or hard water.
Apple cider vinegar is a very potent ingredient, and though it is formulated in a way that does not harm hair, it is still advised not to use shampoo excessively.
2. Hydrolyzed Keratin
Keratin is yet another very important ingredient in this shampoo; otherwise, your hair might get dry after deep cleansing to this extent.
So, the hydrolyzed keratin in this shampoo helps to keep your hair softer and shinier and does not strip away all moisture.
Also, if you have extremely frizzy hair, hydrolyzed keratin tames down the frizz to some extent and makes your curls smoother.
It helps a lot with managing the hair once you are done shampooing.
So, hydrolyzed keratin is a key ingredient in this shampoo mainly because it keeps your hair on the softer side.
3. Chelating Agent
The chelating agent is a must in almost all detoxing shampoos mainly because it is great for removing impurities.
If your hair buildup is caused by hard water, the chelating agent is great at removing that too. It will get rid of all the hard water deposits in no time.
It is a very strong ingredient, and if you overuse the shampoo, it might also result in dry hair.
So, just make sure to use the shampoo in moderation as a chelating agent is good for your hair at a certain concentration.
Lastly, the chelating agent plays a crucial part in giving the detoxing qualities to this shampoo.
The chelating agent makes just the right kind of detoxing combo with apple cider vinegar.
Our Verdict: Ouai Detox Shampoo Review
Ouai detox shampoo is one of the most mainstream or overhyped hair products, and that is for all the right reasons.
Ouai Detox shampoo is a highly effective deep-cleaning shampoo that is designed to eliminate buildup and leave the hair feeling clean and refreshed.
Everyone seems to be loving this product, including us. But, you should also consider the high price point before purchasing.
If you do not have any extreme buildup problems, then this shampoo is not worth it.
Only go for this shampoo if your hair needs one such detox treatment; otherwise, it might dry your hair with excessive usage.
Lastly, make sure to only use this shampoo once to twice a week and do not exceed this limit.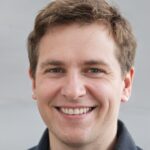 Steven Settles is a professional content writer with over 7 years of experience in writing for different niches, including brand reviews, technology, fitness, and more.
Currently, he is working as a content writer for WorstBrands, where he provides insightful reviews of different products, including home appliances, outdoor gear, fashion, and kitchen products. In his free time, Steven enjoys traveling and exploring new places.