To make healthy food, one needs healthy ingredients. Oil is the basic necessity to cook any food, and when it comes to your health, there is no other oil as good as olive oil.
But choosing one can be a real hustle, especially when there are so many competitors and different types of olive oil available in the market. No worries anymore.
Today, in our Monini Olive Oil Review, we will let you know if this brand's olive oil is credible or not.
Monini Olive Oil Review
Read our following blogs for expert reviews on other olive brands:
About Monini:
The Monini Extra virgin olive oil was born in 1930, when Zefferino Monini, the then founder of the company, turned his food business into making olive oils. The rest is history.
The beautiful olive trees which covered the Umbrian hills were the real inspiration behind this marvel.
Today, the company stands tall among its competitors. So let's find out whether their olive oil is worth the hype or not.
Monini Classico Extra Virgin Olive Oil:
The olives of Monino Classico EVOO are sourced from Italy give an authentic taste of Italian soils. The balanced hints and intense flavor make it unique.
You can also sense notes of fresh-cut grass. The first press within 24 hours of harvest helps retain the freshness and authenticity of olive oil.
Classico EVOO is packed with nutrients and energy. 100ml serving has 824kcal of power and 92g of fat, out of which 14g are saturated fats.
Its cholesterol-free characteristic makes it suitable for use by individuals who have cardiovascular problems.
It is good for cooking and frying because of its high smoke point and it also pairs well with salad dressings and bruschetta.
Granfruttato Extra Virgin Olive Oil:
It is considered their most demanded extra virgin olive oil and one of the best products of Monini. It has a unique spicy, robust taste.
This is due to a significant content of polyphenols and antioxidants in the antioxidants aid against aging and maintains overall well-being.
The product comes with an IGP seal that confirms production and bottling in Modena, Italy.
Customers absolutely loved this one. It is also very pocket-friendly, making it accessible for everybody.
It works ideally with toasted loaves of bread. A nice drizzle over your salad dressings will be loved by your family. Vegetables and grilled dishes are also good options to pair them up with.
Delicato Extra Virgin Olive Oil:
A mild and lighter flavor distinguishes it from other olive oils of Monini. A softer and lighter taste is a perfect solution for those uncomfortable with aromatic and spicy flavors. Delicato has all the benefits associated with a typical olive oil.
The nutritional content is almost the same as we saw in Monini's other flagship olive oils. As a result, it pairs up nicely with marinades, dips, and different Italian cuisines.
Customer Reviews:
Generically speaking, many people were happy with their reasonable prices. In addition, the people were delighted with its taste, aroma, and other benefits associated with this oil.
The glass bottle was another excellent trait that needs mentioning. Also, the IGP seal authentication approves the validity of this olive oil.
We recommend you to buy it only from authentic suppliers because some people complained about receiving fake products and rancid oil. so, please keep a lookout for them.
Final Words
Embark on a culinary journey with Monini's olive oils, your gateway to Italy's heart.
Whether you savor the zest of the Classico, the robust embrace of Granfruttato, or the gentle whisper of Delicato, there's an essence to suit your palate.
Lauded for its irresistible taste and health benefits, Monini has delighted countless kitchens.
Let Monini be your trusted companion in weaving magic into your meals.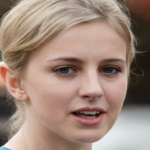 Erica Steven is the founder and lead writer of WorstBrands, a site dedicated to providing honest and trustworthy reviews about outdoor gear and fashion products.
With a passion for exploring the great outdoors and staying up to date on the latest fashion trends, Erica uses her expertise to provide valuable insights into the products that matter most to her readers.
Whether you're looking for camping equipment or the latest fashion accessories, Erica's articles are the perfect resource for finding the best products that fit your lifestyle.