What does it take for a company to become salon approved? Is it just good marketing, or should you be looking out for this brand?
2 months ago, I found myself obsessed with Japanese sunscreens. The formulation was lightweight and creamy.
I was gushing about my love for Japanese personal care to my hairstylist when she introduced me to Milbon Shampoos.
I will share my experience with the products in this Milbon Shampoo Review.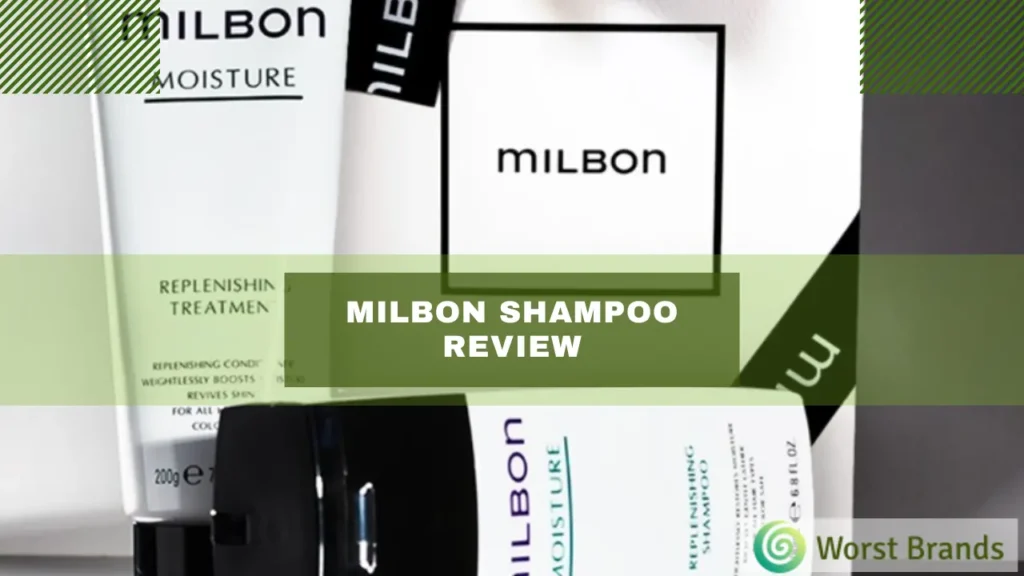 Milbon Shampoo Review
My experience with Milbon inspired those around me to splurge on these shampoos.
Milbon Shampoos are on the high end. But these salon-grade shampoos render results second to none.
When I ordered my first Milbon Shampoo, I was in awe of the official website's neat layout.
The shampoos come sorted by lines. There are 9 in total. I was leaning more toward cult favorites.
In this blog, I will review my 3 favorite Milbon shampoos.
1. Milbon Plarmia Hair Serum Shampoo
We have reviewed multiple great shampoos; however, this ingenious shampoo incorporates anti-aging.
So, I ordered a bottle to rejuvenate my hair. Within 2-3 washes, I could feel my scalp cleansed and hydrated. My strands were also shinier, stronger, and softer.
Milbon's innovative CMADK™ technology carries emollient oils. These repair deconstructed proteins to restore healthy hair.
These formulations come in 2 variants: M (Coarse Hair) and F (Fine-Medium). I used the one for coarse hair, since my hair was damaged, dry, and brittle.
I could feel a restored texture upon using it in conjunction with the Plarmia Hair Serum Treatment.
The product is packed with antioxidants to protect against free radicle damage. This is the milder variant for coarser hair. It focuses on hydration.
For Fine to Medium hair types, you can use the bottle labeled F. The Soybean extract in the formulation also improved the texture.
The variant F is infused with Saxifraga Sarmentosa Extract, Cetyl Alcohol, and Castor Oil. The formula has stronger surfactants.
Each bottle comes in 6.8, 16.9, and 84.5 Fl. Oz. sizes. You can even get it in a liter bottle.
Pros
Free of Silicones
Free of Parabens
Color Safe
For All Hair Types
Keratin Treatment Safe
Cons
Expensive
Carries Sulfates
2. Milbon Restorative Shampoo
Milbon Restorative Shampoo is from the Repair line of the brand. I have not used this shampoo, but my stylist recommends this to all her clients.
She is an expert in the field of coloring hair and aftercare.
We review multiple color care products, but this one exceeds expectations while not being a specific color balance shampoo.
My hairstylist recommends this to people with especially dry and damaged hair.
Milbon Restorative Shampoo works on the strands to bind oil proteins to the hair. The gentle formula cleanses the scalp and hydrates the strands.
The product carries castor oil, glycerin, and other plant extracts for maximum hydration.
The mild exfoliant, Malic Acid, helps to cleanse the scalp effectively.
For conditioning the hair, it uses Keratin and Silk proteins. You should pair this with Milbon Restorative Treatment for Optimal results.
Unfortunately, the shampoo only comes in one variant. So, it may support all hair types but does not suit all scalp types.
Make sure to patch test before application. In case of allergy, cease use and consult a dermatologist.
Pros
Parabens Free
Silicone Free
For especially Damaged Hair
Cons
3. Milbon Purifying Gel Shampoo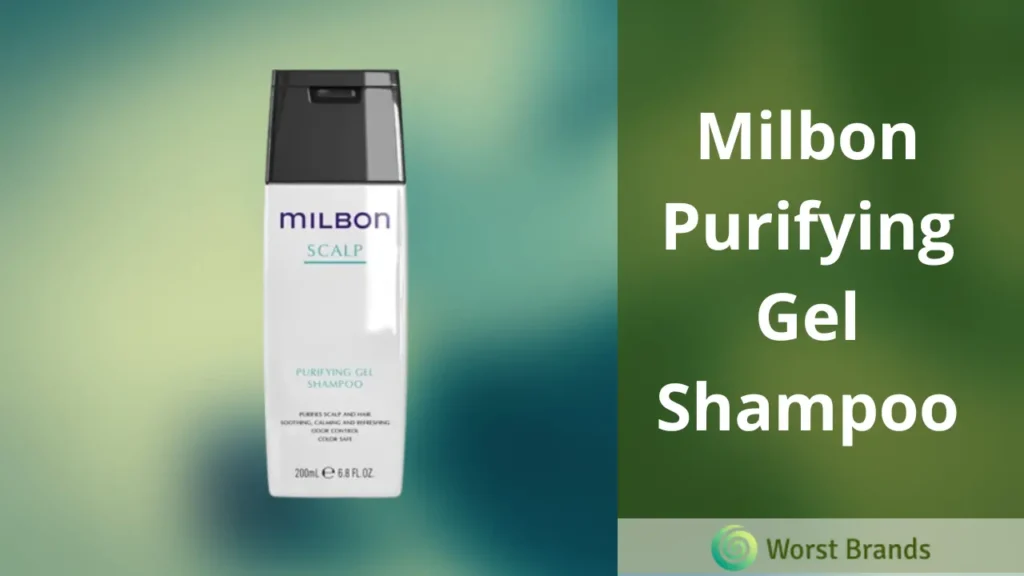 I gifted the Milbon Purifying Gel Shampoo from the Scalp line to my sister.
Genetics are interesting. While I have a dry scalp and dry hair, she has an oily scalp and fine hair.
However, she often has a flaky scalp due to excess sebum production. For this, I gifted Milbon shampoo to her.
The excess fatty acids on the scalp must be removed to balance the scalp. The formation uses essential ingredients like Menthol, Citric Acid, and adequate surfactants.
The formula carries Silk proteins, Dihydroxypropyl Arginine Hcl, Diospyros Kaki Fruit Extract, and Hyaluronic Acid.
Overall, the formula is soothing and leaves the hair moisturized. The formula binds itself to oils and does not dry the hair in the cleansing process.
Emulsify it before using it and finish it with a Hydrating Treatment. While the product is slightly expensive, it was a valuable gift.
Pros
For Dry and Oil Scalps
Silicone Free
For All Hair Types
Cons
Comparison Table of Different Milbon Shampoos
| Products | Sulfate Free | Silicone Free | For All Hair Types |
| --- | --- | --- | --- |
| Milbon Plarmia Hair Serum Shampoo | No | Yes | Yes |
| Milbon Restorative Shampoo | No | Yes | No |
| Milbon Purifying Gel Shampoo | No | Yes | Yes |
Customers Feedback About Milbon Shampoos
Customer reviews hold more value to us than any advertising campaign. We can relate to them.
Out of more than 500 reviews on Amazon, most of the Milbon shampoos are rated 4.2/5.
80% of the reviews are positive. Most consumers love how soft, shiny and smooth their hair feels after washing.
Others love the refills that allow them to go through the same bottles. Some customers just increase brand loyalty calling it their "money well spent".
I lie on this end of the spectrum. I was satisfied with the shampoo I used. Moreover, I also like the packaging.
You may also love to read:
Are Milbon Shampoos Good?
Yes, Milbon shampoos are worth the money. Selling at a whopping $10 per Fl Oz. on average, it is costly.
But the brand deserves the price. Milbon has been putting together the stylists' expertise and the staff's engineering brilliance to curate products.
For more than 50 years, Milbon has provided the products. More than 40,000 salons across the world trust Milbon for their clients.
7 Reasons to Choose Milbon Shampoo
Here are some reasons why you should go for this shampoo.
The brand has 9 different lines for different customer needs.
The shampoos are free of harmful silicones and phosphates.
The shampoos are free of formaldehyde-based/formaldehyde-releasing ingredients.
The shampoos are gluten-free.
They are also free of parabens which can cause fertility issues.
The product is also safe from Propylene Glycol as a preservative. This irritates users.
You can get refill pouches that lessen the pollution emerging from replacing bottles.
Where to Purchase Milbon Shampoo?
Here are a few significant retailers of Milbon shampoos.
Walmart
Amazon
eBay
National Salon
Yes Style
Salon West NYC
Rather than retail chains, Milbon opts to retail shampoos through salons. So, you can use the website to check for availability with authorized retailers.
The "Store Locator" option will lead you to the authorized retailers in each region via zip code.
Possible Side Effects of Milbon Shampoos
Here are some of the possible side effects of Milbon Shampoos.
When disodium EDTA is used as a preservative, it causes diarrhea, vomiting, low blood pressure, and nausea.
Shampoo containing acrylates might irritate eyes and make them red. The substance is also recognized as a carcinogen.
A fatty alcohol called Cetyl alcohol has the reverse drying effect as regular alcohol. You might, however, be allergic to this substance.
These shampoos contain citric acid, which gently eliminates the dead skin from the scalp. However, the substance may result in rash, itching, or burning.
On the skin, phenoxyethanol causes a rash.
A scent additive is limonene. If you are allergic to it, it can cause severe itchiness.
Summing Up
Milbon Shampoo is a premium brand that provides salon-grade products to customers looking for exceptional hair care.
The company offers a wide range of shampoos that cater to specific hair needs, from anti-aging and rejuvenation to purifying and restorative treatments.
It is costly, but it restores and rejuvenates dry and damaged hair. My hair turns smooth, shiny, silky, and thick.
If you have the budget, you will love this salon-approved shampoo line.
FAQs
Q1: How to Contact Milbon?
You can contact Milbon on its official website. You can also use their Instagram, Facebook, and other global web pages.
When I contacted them through my Instagram Handle, the customer support representative responded to me within 24 hours.
Q2: Are Milbon Shampoos Sulfates Free?
Unfortunately, Milbon Shampoos carry sulfates which can be harsh surfactants.  You can use these shampoos if you have a very oily scalp.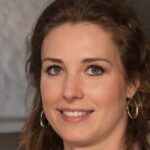 Crystal Hafley is a dedicated writer and content creator for WorstBrands, where she specializes in writing insightful reviews about kitchen appliances and fashion products.
With her expertise, Crystal provides readers with accurate and reliable information to help them make informed decisions about the brands and products they use every day. When she's not researching or writing, Crystal enjoys cooking and exploring the latest fashion trends.