WorstBrands.com is a participant in the Amazon Services LLC Associates Program, an affiliate advertising program designed to provide a means for sites to earn advertising fees by advertising and linking to Amazon.com
The thrill of skateboarding is indescribable. It is a fun activity for both kids and adults, and they enjoy getting the best board under their feet.
For perfect riding, you must have a good-quality board to ride on. But buying a skateboard is one of the most challenging tasks since hundreds of options are available on the market.
Most of these skateboards are made of inferior-quality materials. These cheap brands will make your riding experience worse, and you may be frustrated.
Kryptonics, GLOBE, Airwalk, and some other cheap Chinese skateboard companies make our list of the worst skateboard brands to avoid.
List of the Worst Skateboard Brands
Our team has reviewed the top-selling skateboards on the market. In addition, we also got feedback from professional skateboard riders to make our final list.
We have finalized the list based on price, board quality, sturdiness, parts availability, and riding experience.
The followings are the worst skateboard brands to avoid in 2023.
1. Kryptonics Skateboards
Although they have been in business since 1965, skaters no longer prioritize them. The quality of their boards is declining day by day.
Nowadays, China is mass producing Kryptonics boards at a low cost and selling them to the US market at higher rates.
You can check out the feedback of consumers on the Kryptonics Locker Board Skateboard before deciding on this brand.
Here are the most common complaints made by its users.
The deck has no flex.
Bushings and trucks made of plastic, which will break at any moment during the ride

Board is too heavy and easily breakable

Inferior quality material used in manufacturing
2. GLOBE Skateboards
If you are a skater who enjoys doing tricks, this board may not be your best choice.
The GLOBE Chromantic Cruiser is a bigger board than the standard size. The board is also heavier and doesn't turn easily.
You won't be able to do various tricks; even a simple ollie trick is tough to perform on this board.
However, it could be a decent choice for a newbie but not for a trickster.
The following are the negative comments made by its users:
Inadequate in performing Ollie (snaps easily)
Board is too heavy
Hard to turn while cruising
Difficult to perform various tricks on this board
3. Airwalk Skateboards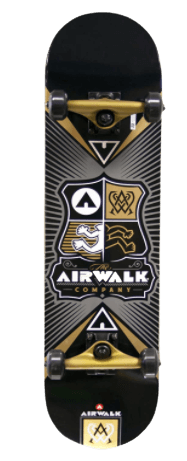 The Airwalk's skateboards are famous because of the super cool graphics. Airwalk claims to provide the highest quality skateboards at the most affordable prices.
However, in our survey, the riders have not responded positively about this brand. The performance of these boards has extremely dissatisfied its users.
During the discussion with our research team, the professional skaters Airwalk Complete Skateboard Gold due to the reasons mentioned below.
The board is heavy and chips easily
The trucks are tight and stiff to turn
Poor wheels grip
Bushings are soft
You can't do tricks because it breaks easily
4. Low Profile Walmart Skateboards

If you want to enjoy the cruising experience, you must avoid the cheap Walmart skateboards at all costs.
These boards are manufactured with inferior quality material. However, it may be a decent option if you are just learning and don't want to perform any tricks on it.
But after a few weeks, you will start hating your board since they are made with cheap materials.
According to our survey, beginner and professional skaters both ended up frustrated with Walmart skateboards.
The following are the reasons for their dissatisfaction.
Inferior in quality and unsafe to skate.
The tucks are made of plastic, which is likely to break
Weak wheels grip
Bad concave
Poor deck design
5. Chinese Skateboard Brands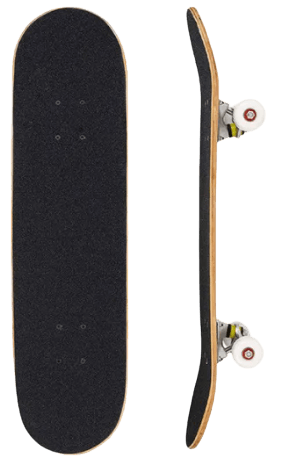 China manufactures skateboards in mass. The primary aim of their production is cost-cutting.
Therefore, hundreds of local manufacturers make skateboards and sell them to the US market.
Not all Chinese skateboards are bad, but they are not reliable either. So, it is important to be aware of the negative aspects of these products before purchasing one.
Following are the complaints made by its users:
Inferior in quality
Plastic trucks and bushings
Unknown brands
Too risky to perform tricks
Not reliable
In addition, you might also love to read about other worst brands:
Most Reliable Skateboard Brands in 2023
Skateboarding is one of the most competitive sports in the world. So, it is imperative to begin your journey with a perfect skateboard.
To ease your problem, our team has picked the top 3 best skateboards of 2023 after interviewing professional skaters and doing some in-depth research.
1. Element

In the skateboarding industry, the Element brand is another name for quality. They use cutting-edge technology to produce the board's decks.
They always use high-quality materials, ensuring that their goods are long-lasting.
The Element Section skateboard offers you the best value for your money.
The average width of these boards is 7.75 inches, and the length is 31.25 inches.
Decks are more robust, lighter, and durable and are made from a 7-ply maple wood veneer press.
2. Zero Skateboards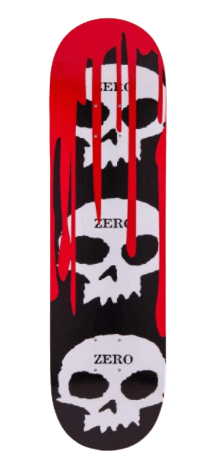 Zero Skateboards is a top American company for skateboards based in California. Jamie Thomas, a talented professional skater, created this company.
The Zero Skateboards 3 Skulls is a top pick by many riders in 2023.
The average width of the board is 8 inches, with a midrange concave orientation for street skating. Its deck is durable and made with 7-ply Canadian maple wood.
The wheels and trucks' quality is top-notch, which provides complete stability and control during the ride.
Since it is flexible, you can do tricks without breaking the board. Another essential feature that distinguishes the 3 skulls is their graphic design.
3. Plan B Skateboard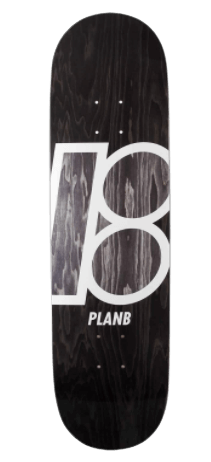 Plan B has been in business since 1991. They are best known for manufacturing premium quality skateboards and skateboarding apparel at reasonable prices.
The Plan B Stained Skate is a top choice of tricksters. Its unique design drew a lot of attention.
The 7-ply Canadian maple is used in its construction. The board's dimensions are worth mentioning because they improve shock absorption in the model.
It has the perfect concave, allowing you to perform a variety of tricks without snapping a board.
Conclusion
When it comes to buying a skateboard, browsing on the internet becomes so arduous. It is always challenging to find a reliable brand.
We hope our guide on the worst skateboard brands has helped you to make the right choice. Every brand has its distinct qualities and features. So, we encourage you to pick the brand that offers you the maximum value at the best price.
Moreover, never pick a brand whose name is unfamiliar to you. Many fake sellers are available on the market that are marketing cheap products at higher rates.
You can check customer reviews to verify the vendor's credibility.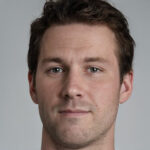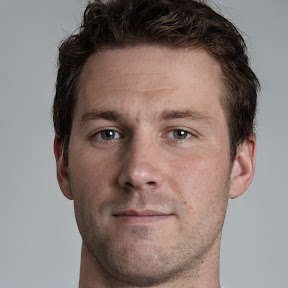 As the Lead Editor and Author at WorstBrands, Christopher Evans has earned a reputation for fearlessly honest brand reviews. Beyond his professional expertise, he takes immense pride in being a devoted father and embraces his insatiable wanderlust. With a passion for travel, Christopher's adventures influence his unique perspective on brands and their impact. His captivating writing not only guides consumers but also offers invaluable insights to companies looking to improve their products and services.