From first-hand experience, I've tested and battled with various power supply brands to bring you the unvarnished truth about the ones that, frankly, leave a lot to be desired.
There's a saying in the PC-building world – "Don't cheap out on your power supply" – and I can vouch for that sentiment. Here, I'm pulling back the curtain on the Worst power supply brands that have caused me more frustration than function.
Let's dive into the weeds of three power supply brands that I'd recommend you avoid like the plague.
List of Worst Power Supply Brands
Avoid Thermaltake Toughpower GF3, CoolMax I-400, and Corsair Cx Series Modular Cx750M power supply brands due to inadequate cable offerings, unreliable power output, disappointing longevity, and potential safety concerns.
Learn from our firsthand experiences and safeguard your PC build.
1. Thermaltake Toughpower GF3 Power Supply
On paper, the Thermaltake Toughpower GF3 Power Supply appears to be a solid contender. However, after purchasing and installing one in my rig, I was met with a startling discovery.
The PCIe cables are not just short but also daisy-chained – a baffling design choice that does nothing but complicate matters.
To add insult to injury, the power supply only came with two of these cables. My GPU requires three 8-pin connections. Heck, even my mid-tier 660W Seasonic from 2014 boasted three non-daisy chain 8-pin cables.
It seems like an oversight of gargantuan proportions for a PSU of this wattage and price to lack a third cable. Regrettably, I had to return this worthless product.
However, it would be remiss not to mention that, despite these pitfalls, Thermaltake has offered a few models that perform decently. They could make a comeback if they rethink their design choices.
2. CoolMax I-400
Next up, let me tell you about the bizarre odyssey I went through with the CoolMax I-400. It started with an off-putting paint smell right out of the box. However, I forged on, attempting to get my system to POST. No dice.
I had to unplug everything except a monitor and keyboard before my system finally POSTed, and even then, it was showing weird graphical effects on the display. To me, this indicated the PSU wasn't providing enough power despite its advertised 400 watts.
In terms of physical quality, the CoolMax I-400 felt like it might burst into flames any second. It was worryingly light, and the cables seemed to weigh more than the unit itself.
It's an unsettling experience that taught me a crucial lesson: a power supply is nothing to cheap out on, even for an old, inexpensive system. Although CoolMax does provide affordable solutions, the reliability factor leaves much to be desired.
3. Corsair – Cx Series Modular Cx750M 750W
Then there's the case of a dear friend of mine, who encountered a surprising turn of events with the Corsair CX Series Modular CX750M 750W PSU.
You see, Corsair is usually a dependable name in the realm of power supply units, a brand you would place your trust in. However, this model proved to be a painful thorn in his side in less than a year of use.
He began receiving an alarming series of power errors which caused his system to reboot in the middle of intense gaming sessions. Just to set the record straight, his system was far from reaching the 750-watt limit this power supply unit purports to offer.
Additionally, there were no signs of overheating that could potentially justify a system shutdown. Despite Corsair's reputation for high-quality products, this model severely missed the mark, which was a big letdown.
Similar Blogs:
Wrapping Up
After personal testing and a fair share of problematic experiences with the Thermaltake Toughpower GF3, CoolMax I-400, and Corsair Cx Series Modular Cx750M power supply units, these are the brands I'd wholeheartedly recommend you steer clear of.
Thermaltake's pitfall lies in its insufficient cabling and questionable design choices.
The CoolMax I-400 seems to skimp on power output and build quality, possibly to a dangerous extent.
Lastly, the disappointing lifespan of the Corsair CX750M is a blow to a brand otherwise known for reliability and quality.
While there's no denying that these brands have their strengths and have offered decent models in the past, the models we discussed here simply don't meet the mark.
In the world of PC building, the stakes are high, and settling for a subpar power supply unit can risk the life of your entire system.
So, consider these points, do your research, and remember, investing a bit more in a quality power supply can save you from potential headaches (and hardware failures) down the line. Good luck with your next build, and may your power always be steady and strong.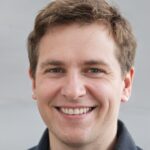 Steven Settles is a professional content writer with over 7 years of experience in writing for different niches, including brand reviews, technology, fitness, and more.
Currently, he is working as a content writer for WorstBrands, where he provides insightful reviews of different products, including home appliances, outdoor gear, fashion, and kitchen products. In his free time, Steven enjoys traveling and exploring new places.