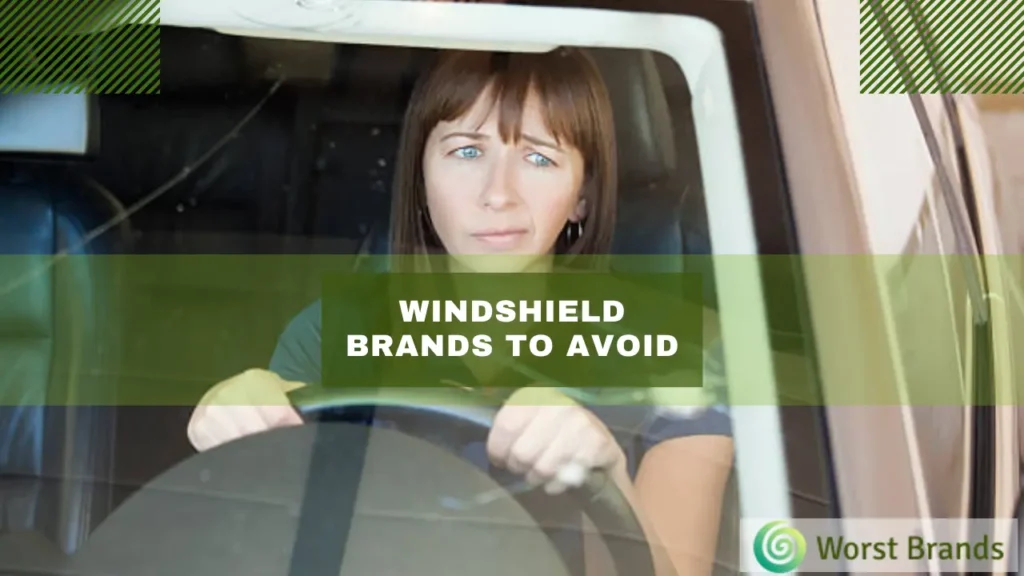 A cracked windshield can be a major safety hazard, so it's crucial to have a reliable and high-quality windshield installed on your vehicle.
However, with so many brands available in the market, it can be daunting to figure out which ones are worth investing in and which ones to avoid.
That's why we've put together this comprehensive guide to help you navigate the sea of windshield brands and make an informed decision.
So, let's dive in and find out which worst windshield brands to should avoid at all costs!
List of Worst Windshield Brands to Avoid
Safelite, Auto Glass Now, PGW/PPG, and Tru-Tech Autoglass are among the worst windshield brands to avoid as they offer inferior quality products and inconsistent installation services.
Now, let's take a closer look at why these are bad brands of windshields in the market.
1. Safelite:
I once used Safelite windshield; unfortunately, I had a less-than-ideal experience. Despite regular use and care, my windshield developed several cracks and chips in a short amount of time.
Additionally, their limited warranty and inconsistent installation process left me feeling uneasy and unsure about the quality of their product.
The customer service I received when I tried to address these issues was unprofessional and unsatisfactory, which added to my frustration.
Moreover, Safelite no longer makes its own windshields and now outsources them through a deal with Tru-Tech.
When you choose Safelite, you'll get a windshield made by one of two dealers – Xinyi or Fuyao.
Unfortunately, there is a 50% chance of getting a good or bad windshield because Xinyi's windshields are of poor quality, while Fuyao's are of good quality.
As someone who values safety and reliability on the road, I would suggest avoiding Safelite as it is among the bad windshield brands.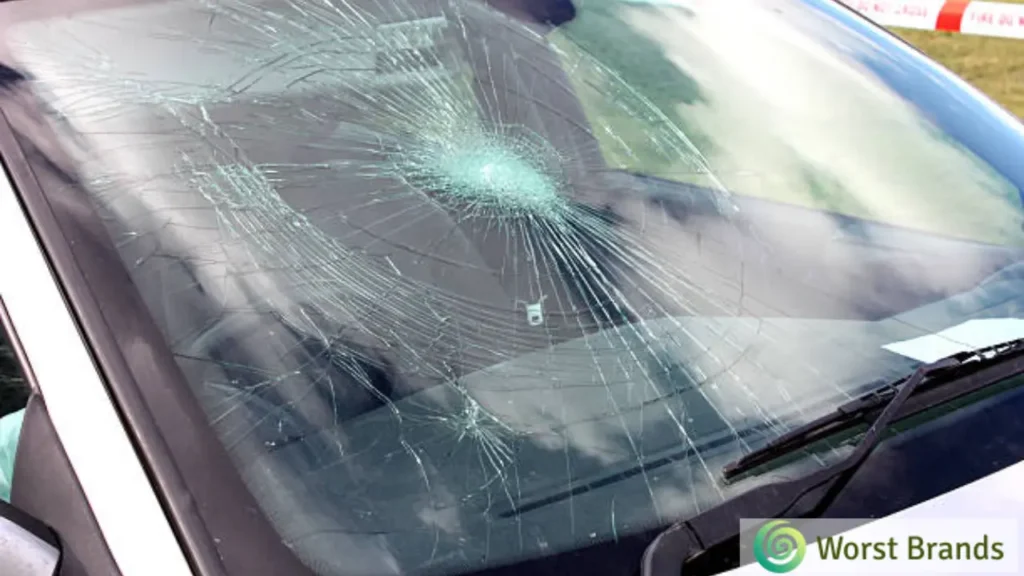 Similar Blogs:
2. Auto Glass Now
Many customers have reported that Auto Glass Now uses cheap and low-quality glass, resulting in windshields that easily crack and chip, even with minor impacts or damage.
Not only that, but their installation process is often subpar, leading to poorly installed windshields that can compromise your safety on the road.
Choosing Auto Glass Now may seem like a cost-effective solution in the short term, but you're likely to spend more on frequent replacements and repairs in the long run.
While some people may have had a suitable replacement done by this brand, it's important to note that their overall rate of bad windshields is higher compared to more reputable brands.
Don't take risks with your safety; invest in a reliable and trustworthy windshield brand.
3. PGW/PPG
Next on our list of worst windshield brands is PGW (formerly PPG).
While this company was an OEM manufacturer of windshields found on older Honda and Mazda models, their current aftermarket windshields leave much to be desired.
Although they make both original and aftermarket windshields, the latter's quality is significantly lower than the former.
While their original windshields are outstanding and made with the top materials, their aftermarket counterparts are only slightly better than Safelite's ones.
Furthermore, PGW's aftermarket windshields can get quite expensive depending on the size of your windshield and your car's make.
4. Tru-Tech Autoglass
Tru-Tech Autoglass is another worst windshield company to avoid when purchasing a windshield.
This company's products are often of inferior quality and can easily crack or break with just a small impact.
Not only that, but Tru-Tech Autoglass also had a poor reputation for its installation services, which can further compromise the safety of your vehicle.
With so many reliable windshield brands out there, it's important to invest in a high-quality product that you can trust to keep you and your passengers safe on the road.
6 Factors to Consider When Choosing a Windshield Brand
When choosing a windshield brand, there are a few key factors you should keep in mind. Let's take a closer look at each one:
Size and Fit:
Ensure that your chosen brand offers windshields compatible with your vehicle's make and model. A properly fitting windshield is essential for optimal performance and safety.
Glass Type:
Windshield glass comes in two primary varieties: laminated and tempered.
Laminated glass is typically used for front windshields because it is shatterproof and provides better protection in an accident.
Tempered glass is used for side and rear windows because it shatters into small pieces, reducing the risk of injury.
UV Protection:
Some windshield brands offer additional UV protection, which can help protect your skin and interior from sun damage.
Safety:
Perhaps the most important factor to consider when choosing a windshield brand is safety. Look for brands that have been tested and certified to meet industry standards for safety.
Knowing that you and your passengers are protected in a collision will give you peace of mind.
Performance:
A high-performing windshield performs well in a variety of conditions. Look for brands that withstand extreme temperatures, heavy rain, and other challenging weather conditions.
This will ensure that your windshield performs well when you need it most.
Warranty:
Look for brands that offer a warranty or guarantee on their windshields. This will give you added peace of mind knowing that you're covered in the event of any defects or issues.
4 Reliable Windshield Brands
There are several reliable windshield makers on the market, but here are some of our recommendations: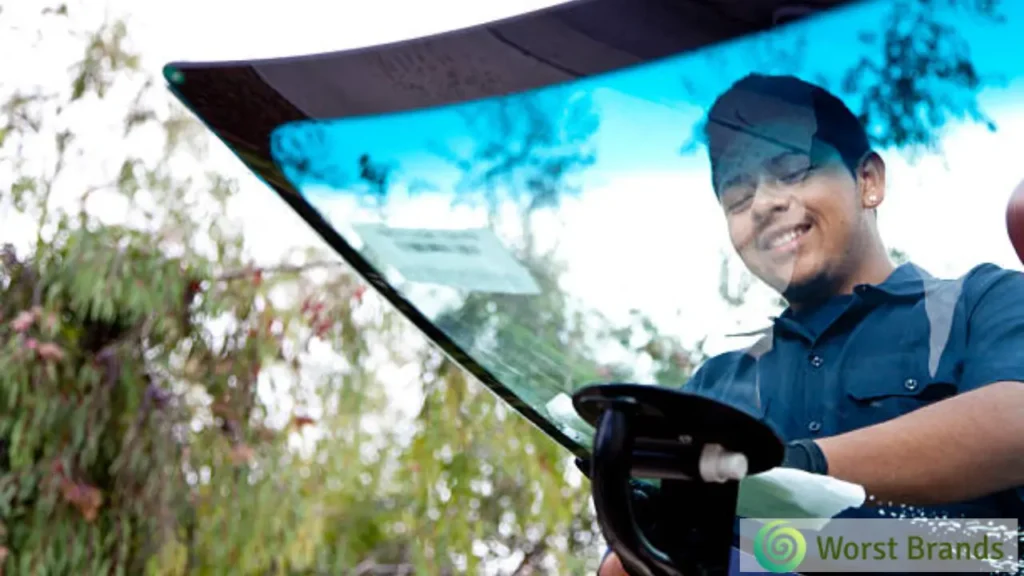 1. Pilkington:
It is a well-known brand that produces high-quality windshields for various makes and models of vehicles.
Pilkington windshields are made with advanced technology and rigorous testing to ensure durability and safety.
2. Guardian:
If you are looking for a good windshield brand, then Guardian should be on your list. Their windshields are known for their superior clarity and resistance to damage.
They are also designed to withstand harsh weather conditions, making them a great choice for drivers in areas with extreme temperatures.
I have been using Guardian Windshield for the last 3 years now, and there are no complaints.
3. Saint-Gobain Sekurit:
It is a brand that is trusted by many car manufacturers around the world.
Their windshields are made with advanced technology and are designed to provide maximum safety and durability.
4. AGC Automotive:
AGC Automotive is another well-respected brand in the windshield industry.
They produce high-quality windshields that are known for their strength and resistance to damage, ensuring a long-lasting and safe driving experience.
Conclusion
A reliable and high-quality windshield is essential for ensuring safety while driving.
However, with so many brands available, it can be challenging to make an informed decision.
You should stay away from Safelite, Auto Glass Now, PGW/PPG, and Tru-Tech Autoglass, as these are some of the worst windshield brands to avoid.
When purchasing a windshield, consider the factors mentioned above.
By doing so, you'll be sure to invest in a high-quality windshield that will keep you and your passengers safe on the road for years to come.
Remember, your safety should always be a top priority, so don't compromise on the quality of your windshield.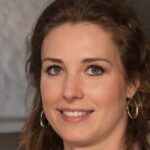 Crystal Hafley is a dedicated writer and content creator for WorstBrands, where she specializes in writing insightful reviews about kitchen appliances and fashion products.
With her expertise, Crystal provides readers with accurate and reliable information to help them make informed decisions about the brands and products they use every day. When she's not researching or writing, Crystal enjoys cooking and exploring the latest fashion trends.