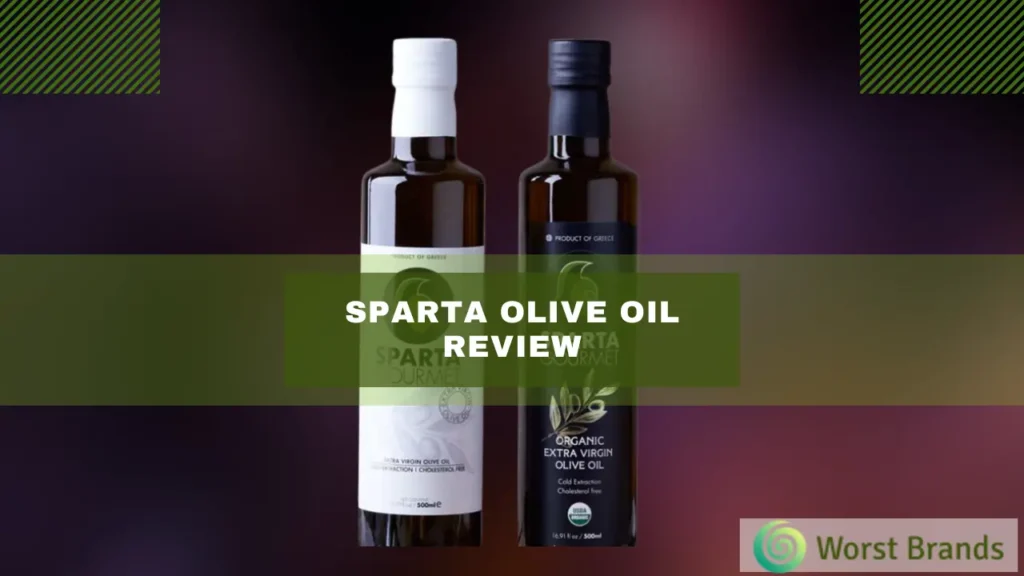 Olive oil is extracted naturally from the fruit of the olive tree. It is a key element of the Mediterranean diet and has antioxidant and anti-inflammatory properties.
Sparta olive oil is extra virgin olive oil made by Sparta Gourmet in Greece. It is one of the top producers in Greece.
But is it really beneficial? Let's find the answer to this question in this Sparta Olive Oil review. Stay with us to know more.
Sparta Olive Oil Review
Sparta Olive Oil is the brand that I selected when I went to market first time after the lockdown of COVID-19.
This oil is known for its high-quality olives, and the company uses only the best olives to produce it.
Here are some of their hot-selling products:
Organic Extra Virgin Olive Oil
Organic Extra Virgin Olive Oil Premiere
Extra Virgin Olive Oil and more
The oil is made using a cold-press method, which preserves the nutrients and flavor of the olives. As a result, Sparta Olive Oil is a healthy and delicious option for cooking.
This oil has a light golden color and a fruity aroma. It also has a clement flavor with hints of almonds and green apples.
Sparta Olive Oil has a mild and tasty savor which indicates its originality and authenticity. It has a slightly sharp aftertaste, which can irritate some people.
While pouring on our pasta, we observed this oil flow smoothly, showing no thick consistency. You can drizzle it over your food to enhance the taste, as the oil has good flow properties.
One of its disadvantages is that it is unavailable in all regions. Another thing that we heard from many customers is that its packaging is not above par.
However, these disadvantages are outweighed by the many benefits of Sparta Olive Oil.
Things We Liked
Consistency of the oil is optimum
The colors are vibrant, and the aroma is remarkable
The oil flows without any noticeable viscosity
Things We Didn't Like
The brand is difficult to find everywhere
Limited Options
Is Sparta Olive Oil Good?
Yes, Sparta Olive Oil is good. In fact, it is a fine quality extra virgin olive oil obtained from fresh olives.
Sparta Olive Oil has low acidity, between 0.25% and 0.35%, and has many nutritional components, including polyphenols and high-density lipoproteins, i.e., good fats.
You may also like to read about the following:
Is Sparta Olive Oil Real or Fake?
Sparta Olive oil is a real olive oil brand.
Sparta Gourmet, a company that makes Sparta Olive Oil, uses a combination of tradition and technology and produces one of the finest olive oils in the country.
They obtain oil from fresh olives and make real and traditional extra virgin olive oil.
The company has also won many awards, including a Silver Award at the 2021 NYIOOC World Olive Oil Competition.
Is Sparta Olive Oil Pure?
Yes, Sparte Olive Oil is pure.
It is obtained from different varieties of olives. Their extra virgin olive oil is a mixture of:
50% Koroneiki olives that enhance its flavor,
30% Athinolia olives that give the oil a characteristic peppery taste
20% are from the ancient olive trees, which adds a strong and effective richness to the oil
The oil may contain traces of apple or almond juice to enhance its palatability. But these additives don't impact its purity or taste.
Customer Feedback About Sparta Olive Oil
The customers mostly trust Sparta Olive Oil and rate it around 8/10. They appreciate its taste and mild flavor.
Contrary, some people also criticized its mild flavor, which I think is quite okay. However, if you are a person who loves the sharp taste, this oil may disappoint you.
Who Makes Sparta Olive Oil?
Sparta Gourmet, a famous company in Greece, makes Sparta Olive oil. The company is famous for its ingredients' quality and ensures its oil's integrity.
Where is Sparta Olive Oil Made?
Sparta Olive Oil is produced in the Lakonia region of Sparta, which is situated in the heart of Greece.
This area is famous for its production of olive oil and is widely considered top-notch worldwide.
Their orchards are located in the Sparti, Laconia, and Peloponnese. The Sparti and Laconia area in southern Greece are highly known for producing exceptional quality extra virgin olive oil.
Sparta Olive Oil Ingredients
Sparta olive oil is obtained from pure olives and has a high nutritional value. Some of the key ingredients of the oil are below:
Polyphenols
Antioxidants
Omega-9
Omega-6
Omega-3
Vitamin E
Vitamin K
Sparta Olive Oil Uses
Sparta Olive Oil is a top-end quality olive oil with numerous health benefits.
This Olive Oil is rich in antioxidants that prevent cellular damage in the body.
It can be used for the treatment and prevention of certain medical conditions.
It arrests the inflammation of the digestive tract by boosting intestinal immunity and gut health.
The oil reduces the risk of high blood pressure by regulating the cholesterol level in the body.
It has beneficial effects on blood sugar and reduces the risk of type 2 diabetes.
This helps to reduce joint pain and inflammation in rheumatoid arthritis
You can use it as a moisturizer for your skin
Conclusion
Sparta olive oil is one of the excellent quality olive oils in the world.
The award-winning premium olive oil brand is famous for its extra virgin oil, which is made from pure olives.
The oil is fragrant, with delightful notes of green, and has a nice mouth feel and a pleasant mild fruitiness flavor.
It also has many nutritional components which provide many health benefits. So, if you are planning to start eating healthy, give Sparta Olive Oil a try.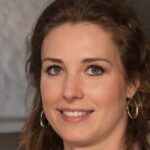 Crystal Hafley is a dedicated writer and content creator for WorstBrands, where she specializes in writing insightful reviews about kitchen appliances and fashion products.
With her expertise, Crystal provides readers with accurate and reliable information to help them make informed decisions about the brands and products they use every day. When she's not researching or writing, Crystal enjoys cooking and exploring the latest fashion trends.