You must know how hard it is to maintain such tones if you have blonde or grey hair.
The hair starts to get brassy after some time; it's not a very good look and weighs your mood down.
Well, it's time to cheer as Shimmer Light Shampoo has a solution to this problem.
I was so happy and decided to write this Shimmer Lights Shampoo Review to share my great experience.
Shimmer Lights Shampoo Review
A few years back, I decided to dye my hair platinum blonde. It looked terrific, but I didn't anticipate that it would be this hard to maintain those tones.
My hair used to get dull and brassy. I tried many purple and toning shampoos but to no avail.
After being close to changing my hair color many times, I found Shimmer Lights Shampoo through a friend's stylist. I was amazed by its results.
The deep purple pigmentation and protein-enhanced Shimmer Lights Shampoo effortlessly canceled out my yellow tones, leaving my hair bright and shiny.
This shampoo helped the color stay longer, reducing my salon visits.
Not only that, but Shimmer Lights Shampoo also makes my hair hydrated & moisturized and gives a dazzling overall look.
However, this shampoo contains sulfate, which damages your hair, stripping your natural oil and making your scalp dry and itchy. But the good thing is that it is not for daily use.
It's just a treatment to be repeated once or twice every week to eliminate the brassiness and yellow tones and make your hair look fresh and bright.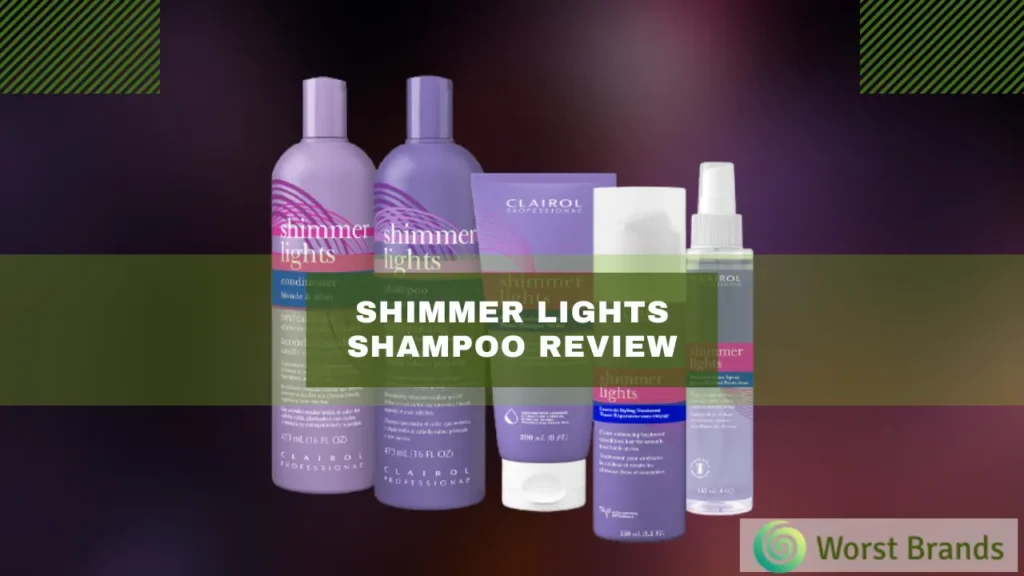 Pros
Brightening
Adds shine
Banish brassiness
Cons
Customers' Feedback about Shimmer Lights Shampoo
Shimmer Lights Shampoo has impressive ratings of 4.5 out of 5 on Amazon.
People love how this shampoo evens their different tones and makes them bright and fresh.
According to most customers, this is the finest shampoo for eliminating the yellow tones and brassiness from the hair.
For most people, monetarily, this shampoo is also affordable compared to other toning shampoos.
Consumers claim that they have chosen this treatment for their gray or blonde hair for life and will never change to anything else.
However, some people with sensitive skin have experienced itching and dryness due to sulfate. They stated that they would prefer sulfate-free purple shampoo.
Read our full blog for an in-depth review of other shampoo brands:
Is Shimmer Lights Shampoo Really Good?
Clairol's Shimmer Lights Shampoo is one of the few purple shampoos that work astoundingly for your light tones, Natural or dyed.
Its formula eliminates every trace of yellow and brassy tones, promoting your hair to be bright and radiant.
From a monetary aspect, this shampoo is very affordable. You can get a 16 FL OZ bottle for $16, coming down to just $1 for each ounce.
So considering all that, we would say this shampoo is worth it.
Reasons to Choose Shimmer Lights Shampoo
There are numerous reasons to choose Shimmer lights shampoo. Here are a few of them.
Great Toning Formula
This shampoo works perfectly for different blonde and gray hair shades.
It evens out different tones, removes brassiness & dullness, and keeps your hair bright & shiny for a long time.
Soft and Smooth Hair
Shimmer Lights Shampoo leaves your hair shiny, glossy, and bright. Your hair becomes soft, moisturized, and healthy after every wash.
Affordable
It is relatively cheaper than other brands that offer purple shampoo and works just as amazing.
Shimmer Lights Shampoos Ingredients
Here is a list of some ingredients used in Shimmer Lights Shampoo.
Water/Eau
Sodium Laureth Sulfate
Fragrance/Parfum
Glycol Stearate
Sodium Benzoate
RicinoleamidopropylEthyldimoniumEthosulfate
Sodium Lauryl Sulfate
CocamidopropylBetaine
Glycol Distearate
Disodium Phosphate
Guar Hydroxypropyltrimonium Chloride
Citric Acid
Salicylic Acid
Hydrolyzed Vegetable Protein
TetrasodiumEdta
Stearamide Amp
Violet 2
Cocamide Mea
LinoleamidopropylPg-Dimonium Chloride Phosphate
Ext. Violet 2
Methylparaben
Where to Purchase the Shimmer Lights Shampoo?
You can conveniently order your bottle of Shimmer Lights Shampoo from the official website.
There is also a list of stores all over the USA where you can find Shimmer light Shampoo. You can check out the details by visiting the website.
Here are some common stores that retail Shimmer Lights Shampoo.
Amazon
eBay
Walmart
CVS
Ulta
Kroger
Riteaid
Target
Ubuy
Sally Beauty
Walgreens
Drawbacks of Shimmer Lights Shampoo
Every mild or harsh ingredient has some side effects. Here are some possible side effects of the ingredients used in Shimmer Lights Shampoo.
Methylparaben is known to cause dryness & irritation to the scalp and potential hair loss. It can also cause dry, scaly skin or burn the skin.
Salicylic Acid leads to dry skin, stinging, sensation, redness, and peeling skin.
Cocamide Mea in low concentration can cause allergic reactions, itchiness, and dermatitis, and in higher concentration. It can be a carcinogen too.
Disodium Phosphate may cause rash, psoriasis, itching, and swelling eyes or face.
Glyceryl Stearate can cause itchiness, hives, rash, burning of the skin, and nausea.
Is Shimmer Lights Shampoo Sulfate Free?
No, unfortunately, Shimmer Lights Shampoo contains sulfate. But, since you have to use this once or twice a week, it will hardly damage your hair.
Conclusion
If you are looking for an excellent toning shampoo, Shimmer Lights Shampoo is there for you. Nothing has ever worked more perfectly on my blonde hair than this.
While it does contain sulfate, which can be drying, it is not intended for daily use and can be used as a treatment once or twice a week.
Customers have positive experiences with the shampoo, with many stating they will continue to use it to keep their hair looking bright and fresh.
Overall, I found the shampoo to be affordable and effective at maintaining the color and health of my hair.
Frequently Asked Questions
Q1: How Often Should You Use Shimmer Lights Shampoo? 
Shimmer Light Shampoo is supposed to be used once or twice to banish the yellow tones and brassiness. 
Q2: How to Contact Clairolpro?
You can contact them through their official website, where you can fill out a form, and they will get back to you shortly. Other than that, you can call them at 1-800-221-4900. 
Before ordering the shampoo, I had some queries, so I found the number and called them. 
I talked to them more than I expected; they were very patient & attentive and answered everything briefly.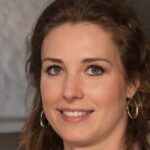 Crystal Hafley is a dedicated writer and content creator for WorstBrands, where she specializes in writing insightful reviews about kitchen appliances and fashion products.
With her expertise, Crystal provides readers with accurate and reliable information to help them make informed decisions about the brands and products they use every day. When she's not researching or writing, Crystal enjoys cooking and exploring the latest fashion trends.