A dishwasher is an essential appliance in any home, and it's hard to imagine life without one.
But when it comes to choosing a dishwasher, you need to be careful not to make too many assumptions.
Luckily, we have got a quick Miele dishwasher review here to help you out.
Additionally, we'll compare some of the most reliable Miele dishwasher models, weighing their pros and cons to help you make an informed decision.
Read on for expert insights and practical tips that will make your dishwasher shopping experience a breeze.
Miele Dishwasher Review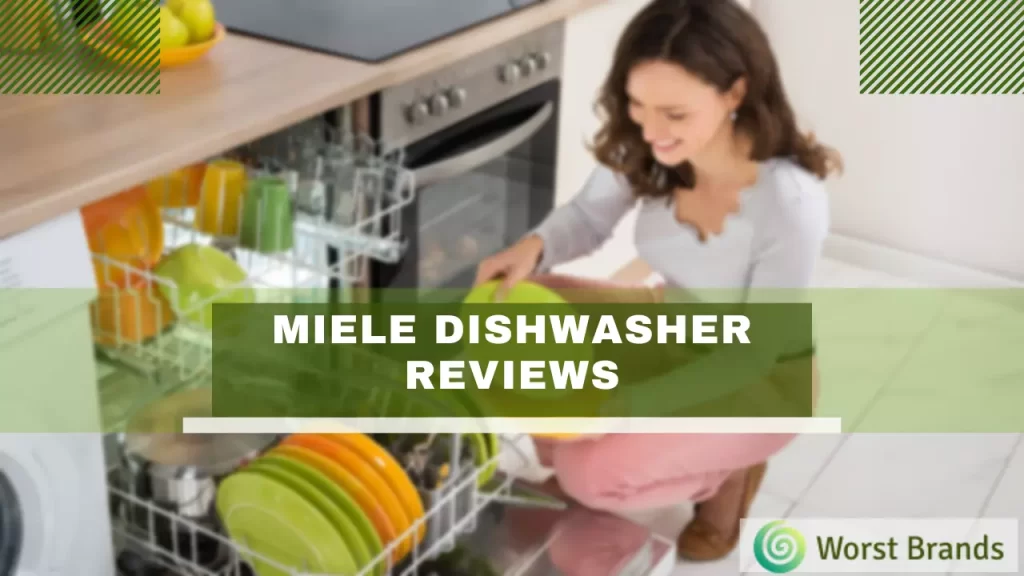 Miele creates high-end home appliances that are made to the greatest level in Germany.
A family still controls the company, and its tagline is 'immer besser,' which translates to 'forever better.'
Few businesses can truly capture this idea, but with approximately 121 years of expertise, Miele makes every appliance in its portfolio with this slogan in mind.
Miele's High-performance of production appeals to purchasers who are searching for:
Strong and durable materials — Miele dishwashers all have stainless-steel tubs
Silent Function — Miele's many versions have noise levels as low as 40 decibels (dBA)
Energy Efficient Dishwasher – Miele offers a wide range of Energy Star Most Efficient dishwashers
Miele's well-designed features and dishwasher functions make dishwashing a joy, resulting in beautifully clean utensils.
The brand offers one of the most comprehensive ranges of high-quality dishwashing products on the market.
However, there are some downsides to the brand, and one of them is its price, which is higher than most dishwasher brands. But, the brand claims to use high-quality, long-lasting materials, so it's worth paying a little more for something more durable.
Let's find out more about the Miele dishwasher in our review.
Types of Miele Dishwasher:
Miele dishwashers can be divided into main 4 categories.
| Category | Description |
| --- | --- |
| Freestanding | Self-contained units that do not require installation beneath a counter. |
| Built-In | Dishwashers are installed beneath a countertop. These models aren't always designed to blend in with surrounding cabinet fronts. |
| Semi-Integrated | Models with buttons and displays on the front exterior. |
| Fully-Integrated | Models with hidden buttons inside, provide a seamless, minimalist appearance. |
Freestanding Dishwasher:
Freestanding dishwashers are self-contained units that do not require installation beneath a counter.
Built-In Dishwashers:
Built-under dishwashers are dishwashers that are installed beneath a countertop. However, built-in versions aren't always meant to blend in with the cabinet fronts around them.
Semi-Integrated:
The buttons and displays are still on the front outside of semi-integrated versions.
Fully- Integrated:
Fully-integrated types maintain their buttons hidden inside to provide a perfectly smooth, minimalist look.
Specifications and Features:
| Feature | Description |
| --- | --- |
| Energy Efficient | Hot water connection, half-load technology, and solar energy saving options contribute to energy efficiency. |
| Cleanliness | Short wash cycles, AutoDos technology, and intense zone options ensure thorough cleaning. |
| Luxury Features | Wi-Fi connectivity, 3D Multiflex tray, FlexLine baskets, Knock2open, and automatic lights add a touch of luxury and convenience to your dishwashing experience. |
Here we will discuss all that a Miele dishwasher can do for your home In terms of efficiency, cleanliness, and luxury.
Energy Efficient:
Hot Water Connection: Hot water aligns to 140 degrees Fahrenheit are compatible with all Miele dishwashers. Miele dishwashers are able to offer a hot-water wash and cleanliness of dishes, which increases water evaporation for more excellent washes and dries.
Half Load Technology: Automatic load detection determines how full the place settings are, allowing wash times and temperatures to be adjusted accordingly without waiting for a complete cycle.
Solar Energy Saving: this option exclusively uses heat from water heated by solar energy, a heat pump, or gas/oil heating systems in your home.
Cleanliness:
Short program – The Short wash cycle feature only takes less than 59 minutes to wash a whole load of utensils.
Auto Dos Technology cleans utensils better by using a multi-load panel and dispensing the right quantity of detergent at the right time. To get the best results, use Miele dishwasher detergent.
Intense zone– When this feature is added to a wash cycle, the lower basket improves its cleanliness.
Luxury Features:
Wi-Fi Connected– Miele dishwashers can also be commanded remotely over Wi-Fi.
3D Multiflex Tray – For optimum loading flexibility of food containers, glass, and special dishes, this top rack is built with a combination of depths and movable parts.
FlexLine Baskets – Take use of this basket's height-adjustable feature to gain access to enhanced loading versatility for specifically designed tines, stemware holders, and changeable zones.
Knock2open — This feature enables the dishwasher to open when you knock on the door, allowing you to put away your dirty dishes and save energy.
Automatic lights— Interior LEDs light up the dishwasher automatically, allowing you to see everything properly.
You might also love to read the following blogs:
5 Most Reliable Miele Dishwashers:
The following Miele Dishwashers are my top picks from the brand.
| Model | Key Features |
| --- | --- |
| Miele G7316SCUSS | 24-inch, 3D Multiflex 3rd Rack, 40 dB, Wi-Fi connectivity, Quick Intense Wash cycle, touch controllers on large glass |
| Miele G7156SCViSFSS | 24-inch, Flex Line basket, 3D MultiFlex tray, Quick Intense Wash cycle (<59 mins), Sensor Dry technology, stainless steel tub |
| Miele G7106SCUSS | Water Softener, 24-inch, 3D Multiplex 3rd Rack, 43 dB, Quick Intense Wash, stainless steel finish |
| Miele G7516SCi | Auto dispensing detergent function, 3DMultiflex Tray, FlexLine Basket, Wi-Fi compatible, stainless steel tub, sensor soil |
| Miele G7316SCUSS | Water Softener, 3D Multiflex 3rd Rack, 40 dB, Quick Intense Wash cycle, touch controllers, Wi-Fi compatible, 24-inch |
1. Miele G7316SCUSS
24-inch Dishwasher,
3D Multiflex 3rd Rack
A classic dispenser (40 dB) is also included.
Wi-Fi connectivity
The Quick Intense Wash cycle
Touch controllers on large glass
The unit comes with 3rd rack for up to 12 place settings, and there's also a 40 dB (dishwasher) dispenser for the glasses and cups.
The AutoDos dispenser can hold up to 20 glasses and cups at a time, and it's automatic, so you don't have to put them in the rack manually.
The G7316SCUSS has a unique sensor that detects needing to empty the water tank before running the dishwasher.
If the water level gets low, the dishwasher will automatically stop and wait for you to empty the tank. This feature saves you time because it won't run while you are still using the dishes.
There's also a Quick Intense Wash cycle for quick cleaning. It uses only 10% of the water and runs at high speed, making it ideal for busy families. It also has a quiet operation, which is great if you have children around.
Overall, the Miele G7316SCUSS is a great addition to any kitchen, and it looks good too. However, the price is higher than other top brands like LG, Samsung, and Whirlpool dishwashers.
2. Miele G7156SCViSFSS
24-inch Dishwasher
The Flex Line basket and 3D MultiFlex tray are available.
The Quick Intense Wash under59-minute washes cycle
Sensor Dry technology
Stainless steel tub
If you are looking for a dishwasher that's both stylish and efficient, then look no further than the Miele G7156SCViSFSS.
It comes with a stainless steel sink and a sleek design, so it looks great in your kitchen.
This dishwasher is equipped with sensors that can tell when it's time to do a quick rinse or a complete wash cycle, which means that you don't have to waste any time waiting for it to start.
It also has a Quick Intense Wash cycle that can do up to 59 minutes of washing in just one cycle and a Sensor Dry technology that will dry dishes quickly without using a lot of energy.
3. Miele G7106SCUSS
Water Softener for a Spotless Finish
24-inch Dishwasher
3D Multiplex 3rd Rack
At 43 decibels, it's very quiet.
Quick Intense Wash
The stainless steel finish on this model looks beautiful and is easy to clean. The controls are on the front panel, which is also very easy to reach.
The stainless steel finish makes the dishwasher more durable and will resist rusting and discoloration.
This feature saves time and energy, which is ideal for families with limited free time.
There are 6 wash programs and 4 rinse programs available. These are ideal for different types of dishes.
The program settings are easy to change, and you can adjust the temperature and time of each cycle to your liking.
However, the dishwasher price is on the higher side, which is the only concern I have about this product.
4. Miele G7516SCi
Auto dispensing detergent function
3DMultiflex Tray is available in it
FlexLine Basket
Wi-Fi compatible model
Stainless steel tub
Sensor soil
The Miele G7516SCi Dishwasher has received a lot of positive feedback from users, so we are pretty sure you will be happy with it too.
The 3DMultiflex tray allows you to set a maximum capacity for each detergent, and it will automatically dispense the right amount based on the number of dishes.
The FlexLine basket helps you easily find items in the dishwasher, and it also has a unique design that makes it easier to clean.
The stainless steel tub is one of the best features of the Miele G7516SCi Dishwasher. It's designed to withstand extreme temperatures, and a layer of anti-scratch coating protects it.
You can connect the Dishwasher to your Wi-Fi network, and you can also control it with your smartphone or tablet.
It is a smart choice for those who want an efficient, high-quality dishwasher at a reasonable price.
5. Miele G7316SCUSS
Water Softener
3D Multiflex 3rd Rack
With 40 decibels, it is ultra-quiet.
Quick Intense Wash cycle
Touch controllers
Wi-Fi compatible
24-inch Dishwasher
This Miele dishwasher has a water softener that ensures a spotless finish, and it can handle dishes that are up to 8 inches in diameter. It has a 3rd rack to store all your large or odd-shaped items.
It has an auto dispenser with a 20-use capacity, and there's also a traditional dispenser. This dispenser is ultra-quiet, with 40 decibels, and it comes with an Auto Start function that automatically turns on the water when you open the door.
There's a Quick Intense Wash cycle in the Miele G7316SCUSS dishwasher that allows you to clean your dishes in under an hour. This cycle can even remove stubborn stains.
The touchscreen controls make it easy to program the machine to wash your dishes automatically, or you can use the manual cycle if you prefer.
You can also program the water temperature, which is perfect for different dishes.
The dishwasher is Wi-Fi compatible, and you can connect it to your smartphone or tablet.
It has an LED display that shows you how many cycles are left, and you can set reminders too.
So if you are looking for an all-in-one dishwasher that has a water softener and a 3rd rack, then check out the Miele G7316SCUSS.
It is durable and easy to use, and you won't have any trouble cleaning your dishes in the future.
Are Miele Dishwashers Good?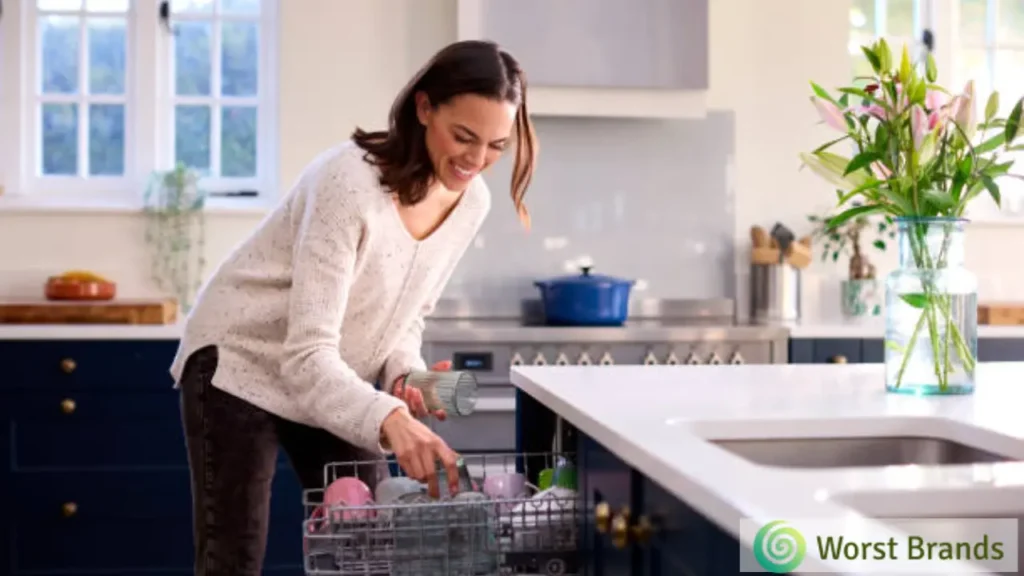 Yes, Miele Dishwashers are good. Enhancing water and electricity efficiency is one of Miele's top concerns.
Over the previous 30 years, Miele promised to have lowered dishwashing water use by 86%, and all Miele dishwashers can be tied directly to a household hot water supply to conserve electricity.
Miele dishwashers are good and prioritize efficiency, including lowered water use and direct hot water connection, as well as convenient loading with a MultiComfort zone, and a wide range of unique features to choose from.
All Miele dishwashers have a routing MultiComfort zone in the lower basket, making it easy to load bulky things like serving trays, chopping boards, and pots.
There are several things to look for in Miele dishwashers, some of which are exclusive to the brand.
Because the functions included in each model differ, we recommend getting in and looking over the entire product line to find the dishwasher that has the appropriate blend of functions for you.
Miele Dishwasher Drawbacks:
Although Miele produces high-quality dishwashers, these are not for all. Here are a few causes you might not like.
The dishwasher is more costly than other brands.
Most of their dishwashers have no heated drying option.
The panel-ready options in Miele dishwashers are limited.
Miele has a water softener function, and if it is not your need, you may dislike the dishwasher.
Final Thoughts
Investing in a Miele dishwasher can be a good long-term investment. Quality, on the other hand, comes at a cost. The majority of Miele's dishwashers are at the high end of the market.
Decide whether you'll benefit from a high-quality, long-lasting appliance or whether you'd rather have more money in your hand.
Mid-range Miele dishwashers are often at the center of the pricing range for dishwashers on the market today.
A model with fewer special features that are less expensive without compromising performance may be a better option.
This was our guide to helping you in choosing a good Miele dishwasher, but ultimately, you must make your decision based on your family's demands and budget.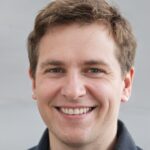 Steven Settles is a professional content writer with over 7 years of experience in writing for different niches, including brand reviews, technology, fitness, and more.
Currently, he is working as a content writer for WorstBrands, where he provides insightful reviews of different products, including home appliances, outdoor gear, fashion, and kitchen products. In his free time, Steven enjoys traveling and exploring new places.