The television market is a competitive space. But when you buy a product, you should expect more than just a TV that works.
You should expect a TV that delivers on its promises. That's why we have done the research, and in today's Kogan TV review, we will let you know the top TVs on the market.
We have rounded up the best budget options, the best mid-range options, and the best premium options.
So which one is right for you? Let's find out.
Kogan TV Review
In our review of Kogan TVs, here is the first model.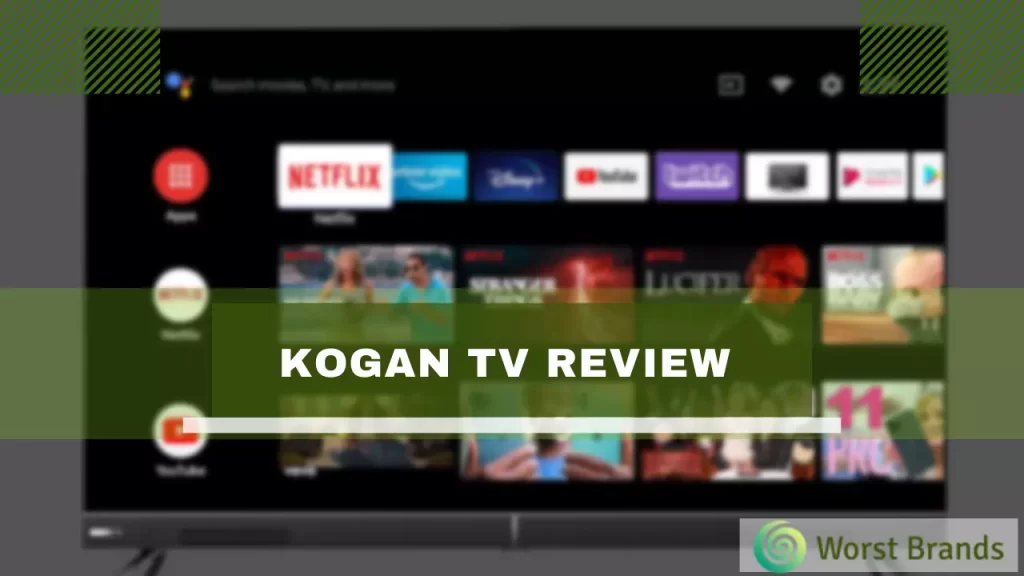 Read the following blogs to learn more about our expert reviews on other TV brands:
1. Kogan TV Series 9 (RT9220)
The Kogan TV is an affordable option with a resolution of 1920 x 1080, but that is not what we are here to talk about.
Kogan TVs are designed with Android TV in mind, and this one features a built-in Chromecast too.
It also got a pretty good set of pre-installed apps for streaming content from Netflix, YouTube, Amazon Prime Video, and Google Play Store.
It's also compatible with Google Assistant and has a voice search feature.
If you are looking for a small smart TV, then this is the one to go for.
It is easy to use and a good choice if you are looking for something that will give you a decent amount of entertainment.
However, the remote is not very responsive; you might face difficulty with the remote control.
2. Kogan Series 5 (DH5100)
If you want to have a home theatre in your living room but don't really want to spend a lot of money on it, then the Kogan Series 5 is the perfect way to go about this.
It does not have a huge screen, so you will not have to deal with eye strain from sitting too close to it.
It is also a pretty good value for money, considering you're getting a 24" HD LED TV.
The only issue with the Kogan Series 5 is that it's not the most energy-efficient TV.
If you are looking for something that is going to save you money on electricity bills, you should look elsewhere.
But if you are after a decent set without spending a huge amount, this is one of the best options.
3. Kogan Signature Series (XT9310)
The Kogan Signature Series is a very good 4K HDR TV for streaming content.
It is packed with amazing features such as Dolby Vision and Dolby Audio, which are great for enhancing your viewing experience.
It has HDR and a wide color gamut, so you can enjoy the most realistic colors and the clearest picture possible.
This also means that it can deliver more detail in darker scenes, and brighter scenes are clearer too.
The Kogan Signature Series also supports HDR10, so you can enjoy a range of HDR content from a variety of sources.
The built-in Chromecast lets you stream content from your smartphone or tablet to the TV with the click of a button.
This is great if you have multiple devices to connect to the TV and when you're on the go.
Android TV has been around for a few years now, and it's improving. It is not only fast and easy to use, but it's also packed with great apps and games.
You can download Netflix, YouTube, and Amazon Prime Video through the Google Play Store, so you can easily browse through your favorite content.
You can also use the built-in voice search function on the remote to find content from your apps or search from the Google Play Store.
You can even search for content from your other connected devices, like your smartphone or tablet.
The Kogan Signature Series is very easy to set up and use. Just plug it in, follow the instructions, and you are done.
The TV has a built-in ethernet port, so you don't have to go through any complicated wiring to connect your router.
The Kogan Signature Series is one of the best TVs out there right now, and it is worth every cent if you want the best viewing experience.
It is a great choice for anyone who wants a 4K HDR TV with a nice selection of apps and games.
4. Kogan TU9210 58″
This is a TV with an amazing amount of features, and it is great that the price is so affordable for such a quality product.
The Kogan TU9210 is the perfect set-top box for your home theatre, offering a 4K HDR experience.
It has Chromecast built-in, which allows you to stream content from your smartphone, tablet, or laptop to the TV without the need to buy any additional hardware.
It also comes with Android TV, which allows you to utilize Google Assistant to locate what you want to watch on your favorite streaming provider. If you have a Google Home speaker, you can also use voice search.
For example, you can ask Google Assistant to play the latest episode of your favorite show on Netflix or to change the channel to watch your favorite sports team play.
The built-in Chromecast feature means that you don't need to use your smartphone or laptop to stream content to your TV. Simply connect the Chromecast to your television and start watching!
The Kogan TU9210 offers both Wi-Fi and LAN connectivity, so it can connect to your network and access the internet too.
It also has HDMI and USB inputs, so you can easily connect a cable to your TV if you want to watch content from another device.
You can use the included remote to operate the TV, with buttons for volume, power, and inputs.
The Kogan TU9210 is one of the most affordable TVs on the market right now, and it is easy to see why. It offers an impressive amount of features at such an affordable price.
If you want a smart set-top box that lets you access all your favorite streaming services without the need to buy any extra hardware, then this is a perfect choice.
Kogan TV Sound Quality
Kogan TVs do not have the best sound quality. In fact, it is not good at all. If you are buying a TV for good sound quality, it is a good idea to avoid Kogan. The brand is known to have one of the worst audios.
I bought the Kogan TV and placed it in my living room. The picture quality was somewhat fine. But the sound quality was very poor.
I could not understand anything. The main reason behind this is the low-quality speakers used in these TVs.
Plus, there are no options to adjust or equalize the audio. So, you are left with this dull audio that makes it very hard to tolerate.
Who Makes Kogan TVs?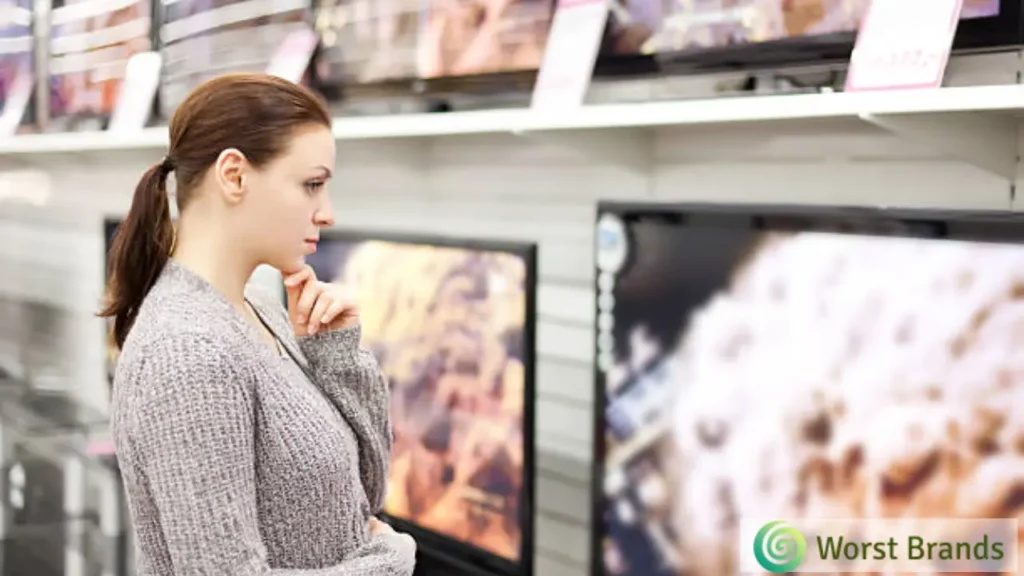 Kogan TVs are manufactured in Australia using popular brands like LG and Samsung components.
It is important to note that Kogan TVs are only designed in Australia. They are assembled in Asia and other regions.
Their components come from well-known brands, such as LG. Samsung also plays an integral role in providing the components to Kogan.
You can also see the logo of Samsung on some Kogan TVs. That is because they use the popular company's panels in their TVs. However, Kogan's picture and audio quality are not comparable to Samsung's.
Kogan TV Warranty
Kogan provides warranty and extended care on some terms and conditions. These terms apply to all TVs purchased from the company's website or stores.
Kogan offers you a replacement or refund for compensation. But you must have a valid reason, such as the company's failure or damaged product.
Kogan also required proof of purchase when requesting a service. That means you have to show your original purchase receipt. Similarly, the company asks its customers not to try troubleshooting themselves.
They also hold the right to replace a faulty product with the same or equivalent product.
Are Kogan TVs Samsung?
No, Kogan TVs are not Samsung. They use the same panel, which is why you will see the logo of Samsung.
Many people are confused about whether Kogan is a Samsung sub-brand or not. Well, it is not. Kogan is an independent company.
They make TVs using some similar components to Samsung. The prime example is their panel.
Kogan TVs have the Samsung logo because they use the company's panel.
Similarly, they also use some LG components in their TVs.
I have used this TV, and it has decent picture quality. But it is still not as good as either LG or Samsung. That is why Samsung also asked Kogan to stop using their logos.
Frequently Asked Questions
Are Kogan TVs good quality?
Kogan is one of the popular brands in Australia when it comes to TVs. They provide excellent customer service and offer an extensive collection of decent-quality televisions at affordable prices.
How long does Kogan TVs last?
The average lifespan of a Kogan TV is around 5 years.
Final Words
Kogan is a brand that seems to be making a bit of a name for itself these days, and for a good reason.
They make affordable electronics but do it with a style that makes them stand out from the crowd.
Their TVs are a decent choice if you are on a tight budget and want to buy a quality television. I hope our Kogan TV review has helped you to make a better decision.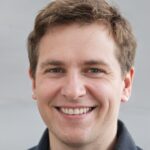 Steven Settles is a professional content writer with over 7 years of experience in writing for different niches, including brand reviews, technology, fitness, and more.
Currently, he is working as a content writer for WorstBrands, where he provides insightful reviews of different products, including home appliances, outdoor gear, fashion, and kitchen products. In his free time, Steven enjoys traveling and exploring new places.