To live a healthy life, you must eat a well-balanced diet. Eating healthy cooked food ensures a healthy and hearty life.
The oil you use in cooking or in everyday use affects your health in multiple ways.
Nowadays, olive oils are considered the best source for cooking and frying. But the question is, which olive oil should we buy?
No need to worry because we will review one of the flagship olive oil companies, Figaro Olive Oil.
So if you're interested in the Figaro Olive Oil review, read on!
Figaro Olive Oil Review
Read our following blogs for expert reviews on other olive oil brands:
Figaro's History:
The history of this olive oil dates back to 1919, when the firm Burger y Trujillo, which was involved in soap and olive oil production, started this brand.
Rafael Trujillo, one of the company's founders, was regarded as one of the top olive oil tasters.
He was the one who suggested the name of the company 'Figaro' due to his extreme love for opera. The olives for the olive oil are grown on the outskirts of Sevilla, Spain.
The company is now owned by Deolo S.A company, and Figaro olive oil is exported worldwide.
Following is its in-depth review:
FIGARO PURE OLIVE OIL:
Made from olives in Spain, this is an excellent all-purpose olive oil. The first impression is a pleasant aroma coupled with a rich and robust taste.
The olive oil comes in a tin can to keep it out of the sun. Fortunately, it is also available in glass bottles for a small additional charge.
Olive oil is a power pack of healthy nutrients. Figaro olive oil is rich in Vitamin E and antioxidants, which help boost the immune system and maintain cardiovascular health.
It also is excellent for skin nourishment and hair care.
So feel free to apply it over your skin and your hair, too, and experience its wonderful benefits. It worked like a wonder for us, at least.
It has a total of 900kcal per 100g with 100g of fats, out of which 15g are saturated fats. Pure olive oil is ideal for sauteing and deep frying.
Furthermore, because of its high smoke point, it is ideal for cooking. This pure olive oil may also be used for baking, shallow frying, and deep-frying.
FIGARO EXTRA VIRGIN OLIVE OIL:
This is one of the purest forms of olive oil due to its first pressing to maintain originality and freshness.
As a result, the olive oil has a denser flavor and aroma than the pure one. Also, this is vegan. This variant comes in glass and plastic bottles.
We can again see many health benefits associated with it as its antioxidants help lower cholesterol levels and maintain the overall well-being of the cardiovascular system.
Skin and hair benefits are another reason to buy olive oil. Trans-fat-free and carbohydrate-free make it perfect for weight maintenance.
Figaro virgin olive oil has a relatively lower smoke point than pure olive oil. Therefore, it pairs well with salad dressings and marinades.
Dips and soups are other excellent options to try with. Also suitable for cold cooking. Overall, a balanced product with a lot of health benefits.
Customer Reviews:
Figaro Pure olive oil managed to get many positive reviews from customers.
Many people appreciated its pleasant flavor and its countless benefits. In addition, many parents found it excellent to apply over their baby's skin.
But the tin packaging was disappointing as the chemicals mix up with oil and make it unfit for consumption.
We would recommend buying it from authentic suppliers because Figaro Extra virgin oil got many bad reviews due to the supply of fake products by the supplier.
Many complained about supplying it in plastic bottles. So, look out for these points.
Is Figaro Olive Oil Good for Cooking?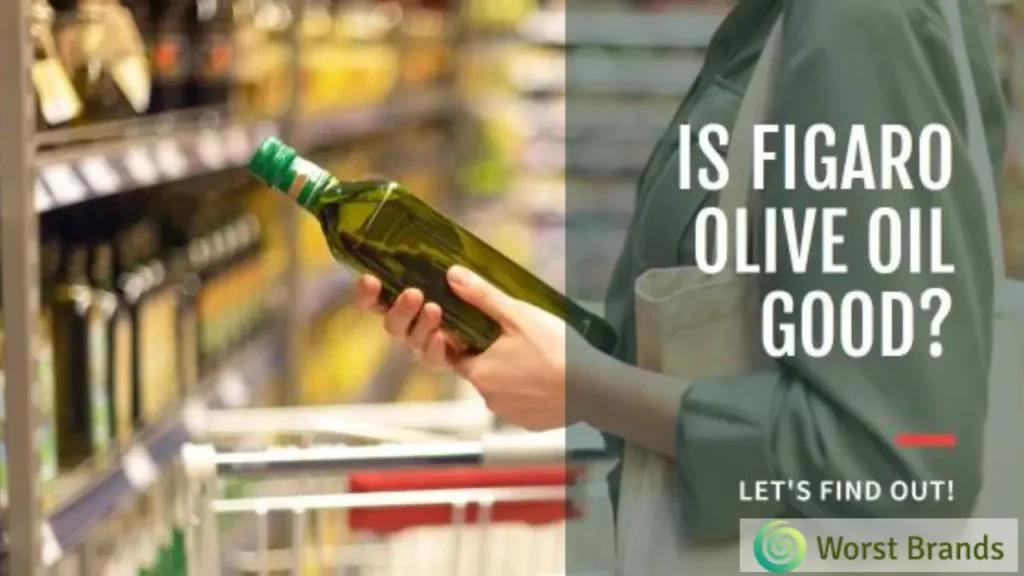 Figaro olive oil is a premium quality extra virgin olive oil that is great for cooking. It's high in antioxidants and anti-inflammatory qualities, making it a great addition to any cuisine.
Is Figaro Olive Oil Good for Hair?
Figaro olive oil is a great natural hair conditioner and it can be used on both wet and dry hair, as well as the scalp.
The essential oils in the olive oil will help nourish your hair, making it more manageable, softer, and stronger.
Is Figaro Olive Oil Edible?
Yes, Figaro olive oil is edible.
It has a very mild taste and is high in vitamin E and antioxidants it is also great for cooking, and it's used in many Mediterranean dishes and salads.
However, if you're using it as a salad dressing, you should use it sparingly to prevent it from going rancid.
Conclusion:
Having explored Figaro Olive Oil, it's clear this Spanish treasure is a game-changer.
Both its Pure and Extra Virgin varieties add a special touch to your dishes while boosting your health with high Vitamin E and antioxidants.
Additionally, it brings beauty benefits to your skin and hair. Remember to buy from trusted sources and opt for glass packaging.
Bring Figaro into your kitchen and wellness routine, and enjoy a world of benefits.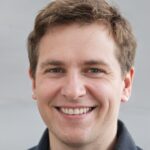 Steven Settles is a professional content writer with over 7 years of experience in writing for different niches, including brand reviews, technology, fitness, and more.
Currently, he is working as a content writer for WorstBrands, where he provides insightful reviews of different products, including home appliances, outdoor gear, fashion, and kitchen products. In his free time, Steven enjoys traveling and exploring new places.