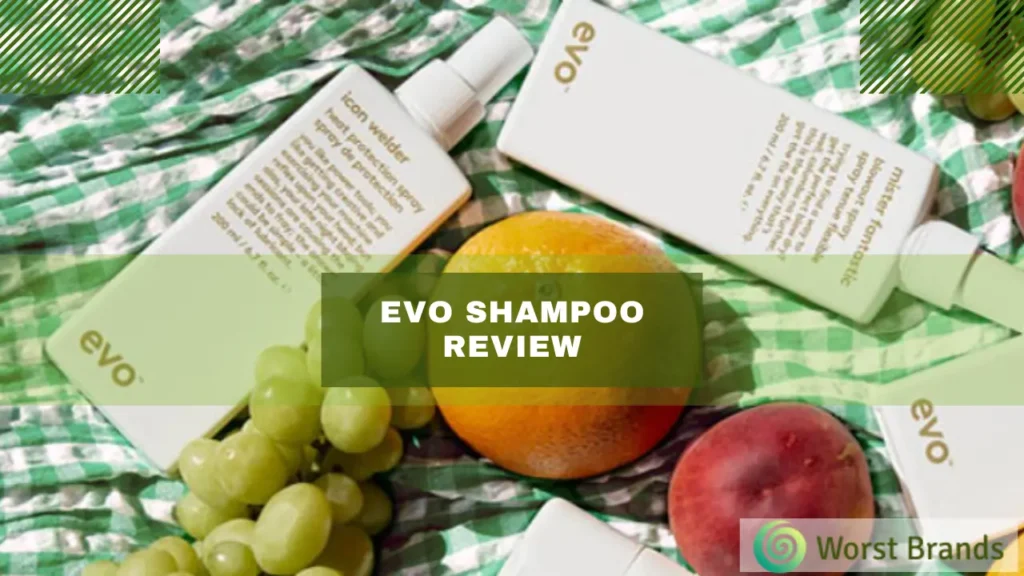 Managing and styling your hair can be very difficult if they are severely damaged.
Regaining your hair's natural state can be very challenging. Well, not anymore!
EVO Shampoos are here to provide deep care and to enhance your natural tress. These shampoos have been regenerative and reinvigorating for my hair.
After using it for a while, I couldn't contain my excitement while writing this EVO Shampoo Review.
EVO Shampoo Review
EVO Shampoos have formulated different Shampoos for different hair types, each for your respective concern. I will review the ones that we have personally tried.
1. The Therapist Hydrating Shampoo
The shampoo's name is self-explanatory; it is all about helping you manage and fight your hair concerns.
Like most people, I had damaged hair due to dyeing, using heat appliances, environmental factors, or whatnot.
I couldn't find anything that took care of my concerns while protecting them from further damage.
My good friend recommended I try EVO's Therapist Hydrating Shampoo. To my surprise, it had worked flawlessly on my hair.
The EVO hydrating formula helped moisturize and strengthen my dry hair with a gentle cleanse. It is free from sulfate & parabens, and it reduced my breakage and made them soft and shiny.
It reduced static from my hair strands, helped detangling and improved manageability.
However, Benzoic Acid used in the shampoo sometimes triggers my allergy and causes redness on my skin.
Pros
Hydrating
Moisturizing the hair
Increase manageability
Cons
2. Ritual Salvation Repairing Shampoo
My friend has a frizzy hair type. She used to straighten them frequently, damaging her hair and making it static, brittle, and unruly.
But then her stylist suggested EVO's Ritual Salvation Repairing Shampoo. This shampoo has been her path to getting her natural hair back.
Its reparative formula deep cleanses, smoothens, and strengthens the hair. This makes it great for color-treated, frizzy, or unruly hair.
Moreover, it effortlessly helps reduce breakage while improving comb ability.
EVO shampoos are kept free of sulfate and parabens that can damage your hair and strip off your naturally produced oil more quickly.
Its protein-rich formula has rejuvenated my friend's hair texture, giving her voluminous, healthy, shiny locks.
But there's a bummer! This shampoo is more suitable for frizzy and unruly hair. So, if you have fine and thin hair, you should try other options.
Pros
Deep cleanses
Anti-frizz
Nourishing the hair
Cons
Not suitable for all hair type
3. Normal Persons Daily Shampoo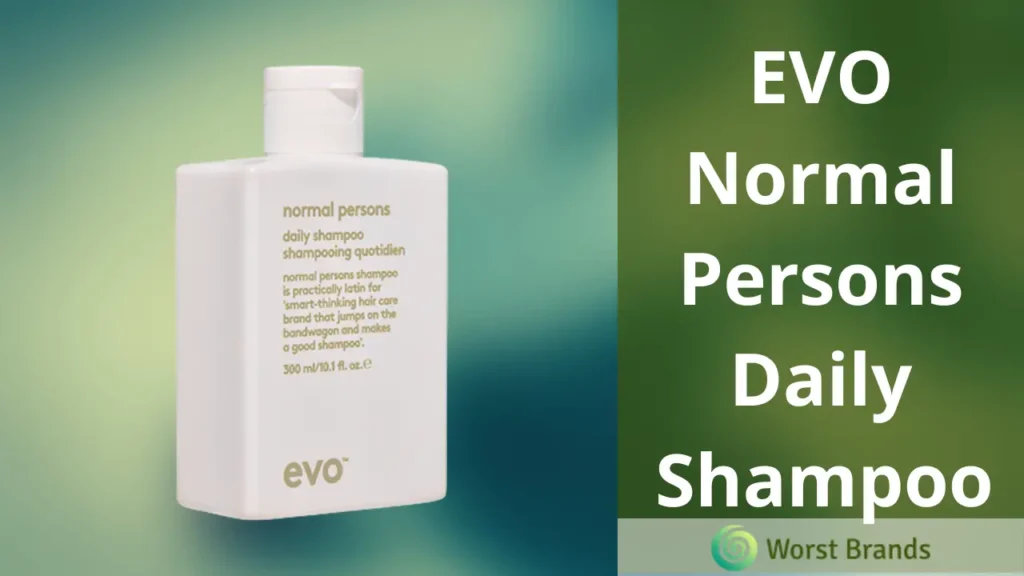 Finding a daily all-in-one shampoo that is gentle on your hair, fights daily build-up, removes excess oil, and is color safe is nearly impossible.
My younger sister had the same complaints until I got her Normal Persons Daily shampoo.
Her hair is a bit less damaged than mine and somewhat greasy, and this formula works perfectly for her hair.
Its deep cleansing formula removes product & dirt build-up and balances the scalp.
Even though it is sulfate free, the shampoo lathers well and cleanses thoroughly while stimulating the scalp to reduce excess oil.
After every wash, her hair turns out clean, smooth, and replenished.
However, as a daily shampoo, we think this product is quite expensive. A 10.01 FL OZ bottle costs around $30.
Pros
Deep cleanses
Fights products build-up
Color safe
Cons
Comparison Table of Different EVO Shampoos
| Products | Treats Damaged Hair | For All Hair Types | Color Safe |
| --- | --- | --- | --- |
| The Therapist Hydrating Shampoo | Yes | No | Yes |
| Ritual Salvation Repairing Shampoo | Yes | No | Yes |
| Normal Persons Daily Shampoo | Yes | Yes | Yes |
EVO Shampoos: What do Customers Say?
EVO hair products are known worldwide and have a rating of around 4.5 /5 on Ulta and Amazon.
Customers claim that their hair has become much more manageable and healthy. Their styling time has also cut down after using EVO Shampoos.
Consumers with damaged hair are happy with the results of its shampoos. They share how easy it is now to manage their hair as they are volumized and smooth.
Some stated that it is the best thing they bought for their hair, and they never turn back.
According to some customers, they love its repairing and revitalizing properties and drastic change from severe breakage to close to nothing.
As a user of EVO Shampoos, my favorite thing about them is that they make my hair so easy to style and manageable.
However, there were some concerns raised regarding the prices. This shampoo is not affordable to everyone.
Also, some people complained that the parcel they received was of a different product from what they had ordered.
Other than EVO, below our the expert reviews on other Shampoo Brands:
Are EVO Shampoos Good?
If we are being honest, EVO retails expensive hair products. The company sells a 10.01 FL OZ at $30, around $3 per FL OZ.
However, EVO Shampoos' benefits are significant and may not be found in other shampoos at an affordable price.
On the other hand, the products are free of sulfate & parabens and also consist of authentic ingredients that are gentle on your hair.
So, if you can alter your budget for your hair's well-being, we would say it's a good investment.
8 Reasons to Choose EVO Shampoos
There are numerous reasons for choosing EVO Shampoos. Some are mentioned below.
EVO Shampoos have great regenerative ingredients which promote fast growth.
The shampoos revitalize your damaged strands and mend your thin hair.
They provide needed hydration and moisture to keep your hair smooth and luscious.
The formulation of EVO Shampoos fights product build-up and protects hair from further damage.
It balances your scalp and its sebum production preventing your hair from getting greasy.
Every EVO product is color safe as it contains color-retention ingredients.
EVO Shampoos are free from sulfate paraben or any other harsh chemical.
They are 100% cruelty-free and vegan.
Common Ingredients Found in EVO Shampoos
Here is a list of common ingredients found in every EVO shampoo.
Aqua
Sodium Lauroyl Methyl Isethionate
CocamidopropylBetaine
PEG-150 Distearate
PEG-12 Dimethicone
Parfum
Phenoxyethanol
Hydrolyzed Quinoa
Methyl Lactate
PEG-6 IsolaurylThioether
Tetrasodium EDTA
Panthenol
Benzoic Acid
MenthaPiperita (Peppermint)Oil
Dehydroacetic Acid
Butylene Glycol
Ethylhexylglycerin
Potassium Sorbate
Linalool
Limonene
Citronellol
Hexyl Cinnamal
Geraniol
Where to Buy the EVO Shampoo?
EVO Shampoos are available worldwide; you can check out your nearest convenience store to grab your bottle.
Here are some known stores that retail EVO shampoos.
Amazon
Ulta
Walgreens
Kroger
Riteaid
eBay
Walmart
CVS
Target
Sally Beauty
Other than that, you can order your shampoo from their official website.
Potential Hazards of EVO Shampoos
Here are some side effects you may experience due to the ingredients used in the EVO Shampoos.
If you're allergic to Phenoxyethanol, it may cause rashes on your skin. In rare cases, you may experience anaphylaxis.
Benzoic Acid may be the reason for rash, redness, or a burning feeling. Irritates the nose and throat, which may cause shortness of breath.
Potassium Sorbate may cause organ system toxicity and cause skin, eye, or lung irritation.
Geraniol causes severe eye damage and may cause an allergic skin reaction.
Final Words
While EVO shampoos are relatively expensive, they are also somewhat more effective than others.
I had a positive experience with EVO shampoos as they provided deep care and helped to enhance my natural hair.
The repairing formula works deeply within the hair follicles to fight the damage and bring back life in your weak and thin strands.
I also appreciate that the shampoos are free from sulfates and parabens, which can be damaging to the hair.
Frequently Asked Questions
Q1: Is EVO Shampoo Safe?
Undoubtedly, EVO Shampoos are known for their quality and authentic products worldwide.
However, some ingredients might be irritant if you have any allergies, so it's best to consult a dermatologist before using them.  
Q2: How to Contact EVO Hair?
They are active on their official website and will immediately get back to you if you have any queries.
Other than that, just like me, you can contact them by calling EVO customer service at +1 300 437 436.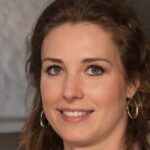 Crystal Hafley is a dedicated writer and content creator for WorstBrands, where she specializes in writing insightful reviews about kitchen appliances and fashion products.
With her expertise, Crystal provides readers with accurate and reliable information to help them make informed decisions about the brands and products they use every day. When she's not researching or writing, Crystal enjoys cooking and exploring the latest fashion trends.