China is producing the most number of scooters and supplying them all over the world. Their popularity is that they are cheap, and you can easily buy a Chinese scooter for a few bucks.
The dealers in China manufacture the scooters in mass. Not all scooter brands use high-quality materials in production. Although these scooters look good, they have various problems when you ride on them.
So, before buying, you must find out which Chinese scooter brands to avoid and why.
Chinese Scooter Brands to Avoid
Related: Mountain Bike Brands to Avoid
There are very few authorized makers in China. The rest of the makers are producing and selling their products online with no permit.
You will not be able to rectify who the actual manufacturer of the scooter is? What components have they used in its making? What are their quality standards? And are these scooters have been tested?
To help you make the right decision, we have prepared this guide on the Chinese scooter brands to avoid based on the user experience and feedback.
Here is our list.
FST
NKT
VIMODE
SINOTECH
EZBIKE
OEM
Don't worry if you are reading these brand names for the first time because hundreds of brands with strange names exist in the Chinese online marketplace, such as Alibaba, AliExpress, Banggood, DHgate, and GearBest.
Not all scooters come of poor quality. Many customers are using Chinese scooters with no complaint. But, most of the Chinese scooters are not really worth buying due to the poor quality standards.
Reasons Not to Buy a Chinese Scooter
The following are the main reasons that you should avoid these made in china scooters.
Quality Control
They manufacture these scooters in mass without any quality standard. Their primary aim is to produce goods at a minimal cost.
Some scooters come without a front wheel installed, missing mirrors, battery without acid, missing tools kit, and unfinished electrical connections.
You will not like any of these problems in your scooter because quality is important to ensure safety while riding.
Anonymous brands
This might be a big concern before purchasing from a Chinese dealer because it is difficult to get authentic information about the brand.
So, if you buy from an unknown brand, you will not be able to easily find spare parts. Hence, it will put you in serious trouble to even fix a minor issue.
Always do your research about the brand and the availability of the spare parts before making a final decision.
Reliability
If you have decided to buy a Chinese scooter, then look for other qualities instead of durability.
No offense, but reliability is a word, which is missing in Chinese dictionaries. Their brands are precarious.
You may get the best scooter and the worst in the next purchase from the same supplier.
So, you need to check the seller's portfolio and their customers' feedback about their product.
How We Researched
Our team monitors different e-commerce sites, social networks, and forums to get the best information about the brands.
We analyze the worst and the best products and check their feedback submitted by their customers for this purpose.
We do surveys on our various websites and send emails to our subscribers to get feedback on the brand they are using.
We always welcome feedback from our subscribers, even if they are negative. For any further information, go to our About Us page.
You may also like to read
Why Trust Us?
We are a team who have contributed to this informative article through their efforts and not sponsored by anyone to write about their product.
To value our visitors, we try to provide you with the best content to solve your problems with potential solutions.
We don't have an e-commerce website to sell any product. The worst brands team only provides neutral reviews about the brands.
Conclusion
This article provides you with the best information on Chinese scooter brands to avoid. Some customers got the best scooters from China, but it is not the case with everyone.
Therefore, before buying, you need to verify the credibility of the seller. Also, coordinate with them and inquire about the quality and components used in the manufacturing.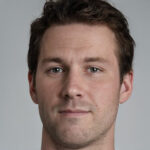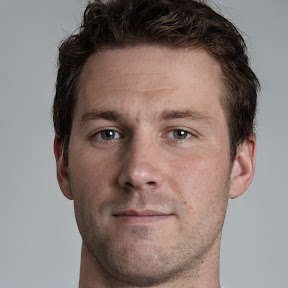 As the Lead Editor and Author at WorstBrands, Christopher Evans has earned a reputation for fearlessly honest brand reviews. Beyond his professional expertise, he takes immense pride in being a devoted father and embraces his insatiable wanderlust. With a passion for travel, Christopher's adventures influence his unique perspective on brands and their impact. His captivating writing not only guides consumers but also offers invaluable insights to companies looking to improve their products and services.