You might have come across those attractive Carapelli's olive oil bottles in your local supermarket or heard it from a friend of yours. But what makes them so popular, and why is everyone talking about it.
Don't worry; we are here to the rescue with our Carapelli Olive Oil Review. So is it worth the hype, or it's just another marketing epitome? All will be revealed shortly.
Carapelli Olive Oil Review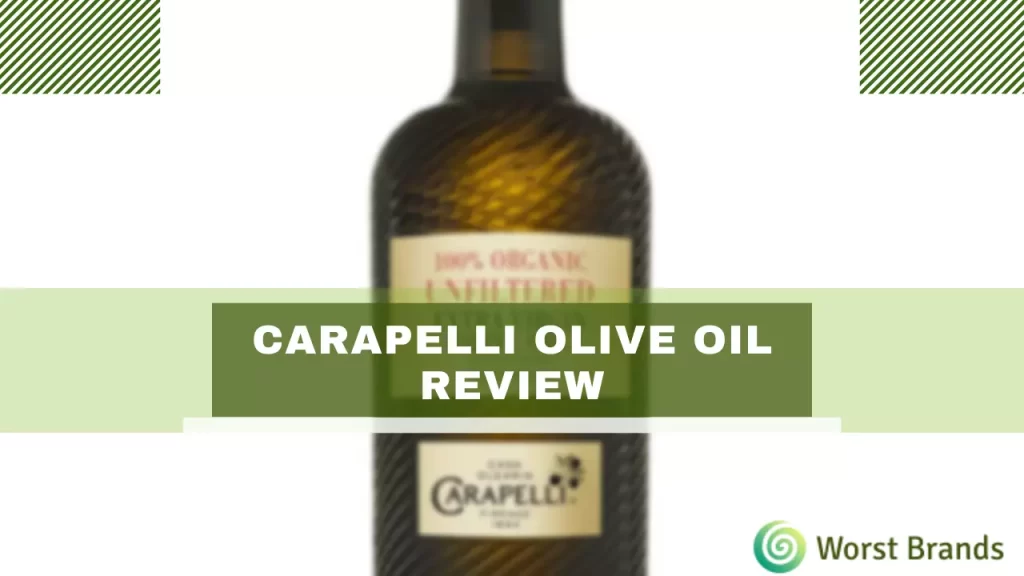 So, if you are looking to buy one of them, stick around with us to know whether it is worth your money or not. Let's get started.
Brief History:
With over 125 years of rich history, Carapelli was started as a small business in 1893 by Cesira and Constantino Carapelli.
The company saw a boom when other family members also started joining the company, and by the mid-1940's it became one of the top food companies in Italy.
Deolio, a Spanish Company, now owns Carapelli. The company's extra virgin olive oil has also gathered some international awards, such as the Los Angeles award in 2018 and a gold medal in the Athens International olive oil competition.
Following is an in-depth review of some of the company's olive oils:
Similar Blogs:
1. Carapelli Unfiltered Organic Extra Virgin Olive Oil Review:
Coming straight after the first cold pressing by Master Oliari, this olive oil brings you the very essence of Mother Nature itself.
A delicate blend of bitterness & spice is evident from the taste of Carapelli EVOO. Picual, Arbequina, & Chemlali are the olives used in this olive oil.
Its dark green bottle, which protects the olive oil from harmful UV rays and maintains the true essence, aroma, and taste of the olive oil.
It also is a better alternative than plastic bottles or tin cans, as seen in the case of some other brands.
The company's innovative anti-drip spout designed to dispose of the only required amount of oil is not something you see every day. They are generally used for salad dressings and baking sometimes.
It works just fine with the bread, too, when drizzled over it. It is also USDA organic and non-GMO certified.
All these merits, but I was shocked to see many negative reviews online. Some were disappointed by its flavor and taste; others were angry about how short its shelf life is.
Some complained about the pathetic policy of giving no compensation for damaged shipments, and no return policy worsened it.
As far as Price is concerned, it was average. There are other alternatives available at the same Price in the market. So, look out for these things if you plan to buy them.
2. Carapelli Oro Verde Extra Virgin Olive Oil Review:
The process being passed on generations after generation is first cold-pressed to maintain the quality and freshness of organic olive oil. An olive oil, well suited for salad dressings, cooking, and milder foods.
Glass bottles and the anti-drip system can be again seen in this class as well, which is quite impressive.
Everyday olive oil has a slightly bitter taste with elements of green leaves and vegetables.
It can be used on vegetables, salads, fish, and desserts. Picual, Arbequina, and Koroneiki are the olives used in their manufacture.
Certified non-GMO verified makes it more authentic. It comes with 120g of calories per tablespoon and 2g of saturated fats with 14g of fat.
Oro Verde, the green gold, had been reviewed by many users online. It had a lot of positive reviews online as users found it compatible for their use.
Some appreciated its great flavor, while others told me how good it was for their dishes with lemon toppings and a little bit of sausage.
Overall, high-quality olive oil with great flavor. This can be your go-to-olive oil.
3. Carapelli Il Centenario Extra Virgin Olive Oil Review:
Last but not the least, we have this flagship II-Centenario extra virgin olive oil of Carapelli's. A tribute to classical methods of olive oil extraction with good packaging, we can again see the first cold press to retain the freshness and originality of olive oil.
Hand-picked olives from the Mediterranean are slightly spicy with a light bitter taste addended to the aroma of tomatoes, green leaves, and artichokes.
The dark glass bottle protects the olive oil from different radiations. Picudo and Hojiblanca are the olives used in their manufacture.
Salads, soups, fish, and kinds of pasta are some of them which pair well with this olive oil. Slightly nutty with some indications of leaves, vegetables, and apples.
It is non-GMO verified, making it suitable for consumption if somebody has concerns regarding genetically modified edibles. It is more intense as compared to Carapelli's other types of olive oils.
So, if you are looking for potent olive oil, this one is for you. Every container is packed with a total of 120g of calories per tablespoon and 2g of saturated fats with 14g of fats.
It is more f a nature-friendly oil as it is harvested from trees more than 100 years old.
II-Centenario also managed to garner a lot of positive reviews online. Although some people complained about its lower shelf life, still the positive reviews outclassed the negative ones.
The price is reasonable, neither expensive nor cheap. Overall, it is a good value for money, and you can give it a shot.
Following is my overall rating of their olive oil range considering all the factors:
Taste: 8 /10
Authenticity: 7/10
Cost: 8/10
Customer Reviews: 7/10
Convenience: 8/10
Final Verdict Carapelli Olive Oil Review:
Summarizing the whole discussion, I think they are pretty reasonable and worth giving a shot after considering all the elements.
Everything has its merits and demerits. The final decision is at the sole discretion of the customer.
I hope this brief review of mine helps you, and you are better able to decide which olive oil to buy. That's all from my side.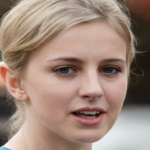 Erica Steven is the founder and lead writer of WorstBrands, a site dedicated to providing honest and trustworthy reviews about outdoor gear and fashion products.
With a passion for exploring the great outdoors and staying up to date on the latest fashion trends, Erica uses her expertise to provide valuable insights into the products that matter most to her readers.
Whether you're looking for camping equipment or the latest fashion accessories, Erica's articles are the perfect resource for finding the best products that fit your lifestyle.