It is a well-established fact now that olive oil is perfect for our health.
Not only is it excellent for cooking, but it also improves your cardiovascular health and body's overall well-being.
Unfortunately, choosing the ideal olive oil can be monotonous and painful, especially if one has no experience of buying one. But don't worry about it, because we've got you covered.
In this Partanna Olive Oil Review, our team will be discussing the brand's credibility and authenticity. So, is the hype real? Without wasting any time, let's find out.
Partanna Olive Oil Review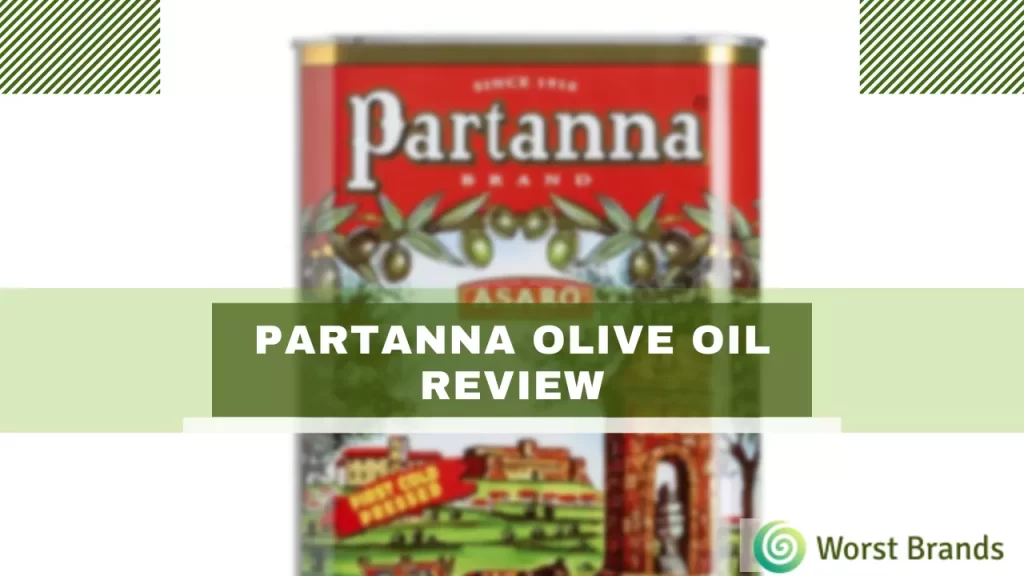 Related:
Let's get straight into the review.
About Partanna:
Named after the city of Partanna, this olive oil brand came into existence in 1916 mainly due to the efforts of Oleifici Asaro. Today.
The Asaro Brother Company produces it. Later, after introducing their extra virgin olive oil, it became the first Asaro Family olive oil to be sold in the US.
Asaro organic farms are known for their highest volume production of Castelvetrano olives globally. Partanna itself is considered one of the most-rich areas for olives in the world.
Grown in the Asaro farms, all products are non-GMO and chemical-free.
Its commitment to excellence and quality has earned them a name for itself. Let's have an in-depth review of their olive oils.
Taste, aroma, and olives: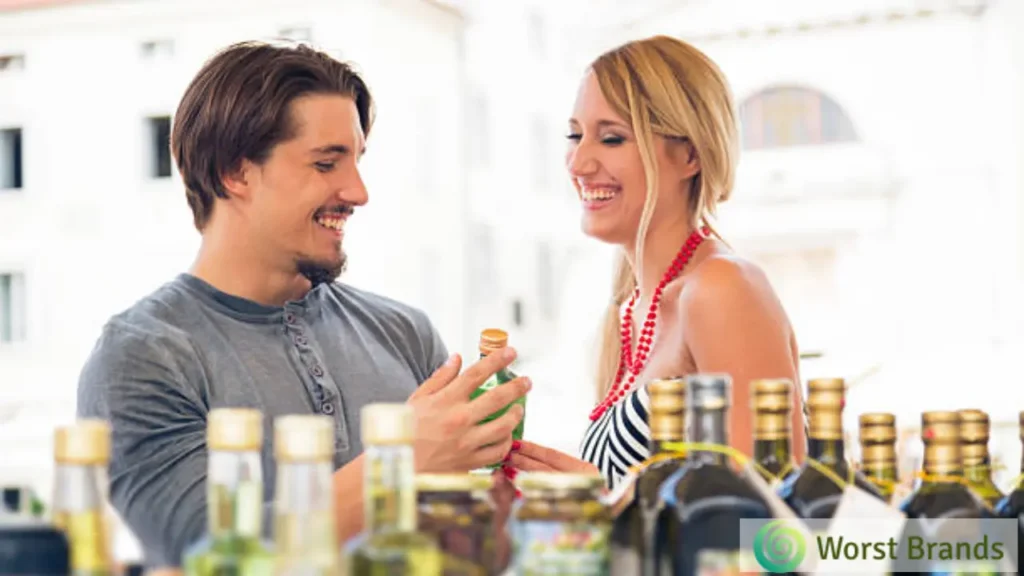 Nocellara del Belice olives, famous for their unique buttery-sweet flavor and rich green color, are used to manufacture the company's extra virgin olive oil.
The farmers pick up olives while they are still green so that only quality olives are used in olive oil manufacture.
Partanna Olive Oil is smooth with a unique fruity taste. The peppery finish complements just perfectly with the dishes.
However, the taste is a little mild but perfect for everyday use. First cold press within a few hours of harvest helps maintain the freshness and quality of olive oil.
Cans, when first opened, display oil as a cloudy substance with a green hue. It has a herbaceous aroma with a fresh grass-type flavor.
The oil gradually turns more apparent as the sediment drops to the bottom of the can.
Extra virgin olive oil has hints of artichokes, and almonds with a peppery finish, while the USDA organic one has a more herbaceous flavor, having notes of green tomato leaves.
Overall, the taste is good with a pleasant catchy aroma.
Usage:
Partanna extra virgin olive oil serves as multipurpose olive oil. It may be used in regular cooking as well as salad dressings.
A nice drizzle over your salad or baked items will increase its delicacy multiple folds. We mainly use it for sauteing, roasting veggies, and frying.
The USDA organic one is particularly used for marinating and drizzling.
Nutrition and Health Benefits:
Olive oil itself is very healthy. It contains many healthy monounsaturated fats and antioxidants, which helps lower cholesterol level and increase cardiovascular health.
It comes with a total of 120g of calories. This is an excellent source of energy. Partanna olive oil also helps in weight loss. It can be very efficient for your hair and skin. It is kosher and also non-GMO verified.
Olive oil works as an excellent moisturizer for skin that cleanses your skin and restores youth.
Vitamin-A, one of the antioxidants found in olive oil works to produce sebum in the scalp, which acts as a barrier to bacterial infection.
Overall, a healthy product to try.
Cost, Convenience, and Packaging:
It is reasonably priced, neither expensive nor cheap. One attribute of this olive oil that bothered us was its tin can and scrappy lid.
Tin cans can be reactive, and their chemicals may contaminate the olive oil. Partanna may try supplying it in glass bottles which the users would appreciate.
We recommend you store it in a cool, shady place to maintain the authentic quality of the olive oil.
As far as its convenience is concerned, it can be easily accessed at your nearest Walmart, or you can also buy it from Amazon, where there are high chances that you might get a discount.
Customer Reviews:
Most of the users were satisfied with their purchases. Many appreciated the olive oil's unique flavor and the use of Castelvetrano olives.
Few consumers complained about the substandard tin bottle and dented package, but the number of positive reviews still outclassed the negative ones.
Following is my overall rating of their olive oil range considering all the factors:
Taste: 8.5 /10
Authenticity: 8/10
Cost: 7/10
Customer Reviews: 8.5/10
Convenience: 8/10
Final Verdict Partanna Olive Oil:
Concluding, this olive oil can be a good choice if you are looking for some quality olive oil with good taste at a reasonable price.
So, if you are planning to buy it, you can do so by clicking on the link mentioned below.
I hope this short Partanna olive oil review helped you understand the pros and cons of Partanna and helped you make a wiser decision.
That's all from my side.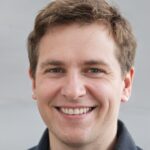 Steven Settles is a professional content writer with over 7 years of experience in writing for different niches, including brand reviews, technology, fitness, and more.
Currently, he is working as a content writer for WorstBrands, where he provides insightful reviews of different products, including home appliances, outdoor gear, fashion, and kitchen products. In his free time, Steven enjoys traveling and exploring new places.