Are you tired of walking into a mart and finding a single shelf of personal care for men? You are not alone.
When I moved out for college, I was puzzled as to which shampoo to pack. I had always used my sister's shampoo and never really looked into the ingredients.
A friend recommended I use Brickell shampoos. I went to my local mart to buy and test this product.
So, in this Brickell Shampoo Review, I will introduce you to a cult favorite of men's care.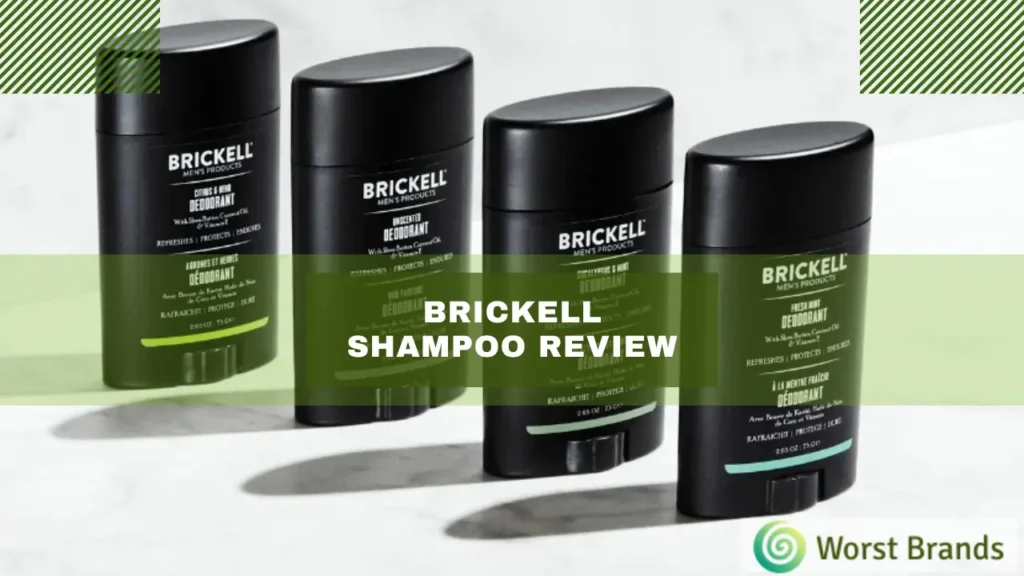 My Brickell Shampoo Review
Back when I got into an out-of-state college, I found myself packing my stuff. There were multiple errands to do. One such job was to choose a shampoo to pack.
In this blog, I will describe my experience with Brickell shampoos for you.
1. Brickell Men's Daily Strengthening Shampoo
Before even using it, I was in love with the label. It was a dome-shaped bottle in bright green. I was excited to use it.
Upon my first wash, I could not feel anything out of the ordinary. It cleaned my hair, and that's all there is to shampoo. Right?
Well, as the days passed, my hair kept getting stronger, shinier, and thicker.
To my convenience, it is a daily-use shampoo. After working out, I always run a bath to get rid of greasy locks.
At first glance, the Hydrolyzed Wheat Protein thickens the hair strands. This reduces thinning due to breakage.
The Vitamin E in the shampoo help to stimulate follicles for hair growth and moisturizes the hair.
Peppermint and Tea tree oils are two essential oils that combat flaky scalp and reduce irritation. They also promote blood flow to the head to promote hair growth.
The Brickell shampoo's natural formulation cleanses the scalp while infusing a refreshing scent. I especially love the scent and the rich lather.
The Panthenol in the shampoo protects hair from free radicle or heat damage.
The Silk Protein Amino Acids bind to the strands and make them shinier whilst making them appear thicker.
The shampoo is not on the high end, but it is a bit pricey. You can get it for $20 per 8 Fl. Oz. at any retailer.
I do have to complain about the cleansing efficacy of the shampoo. Over time, you will experience build-up. This is a problem for many since it can weigh the hair down.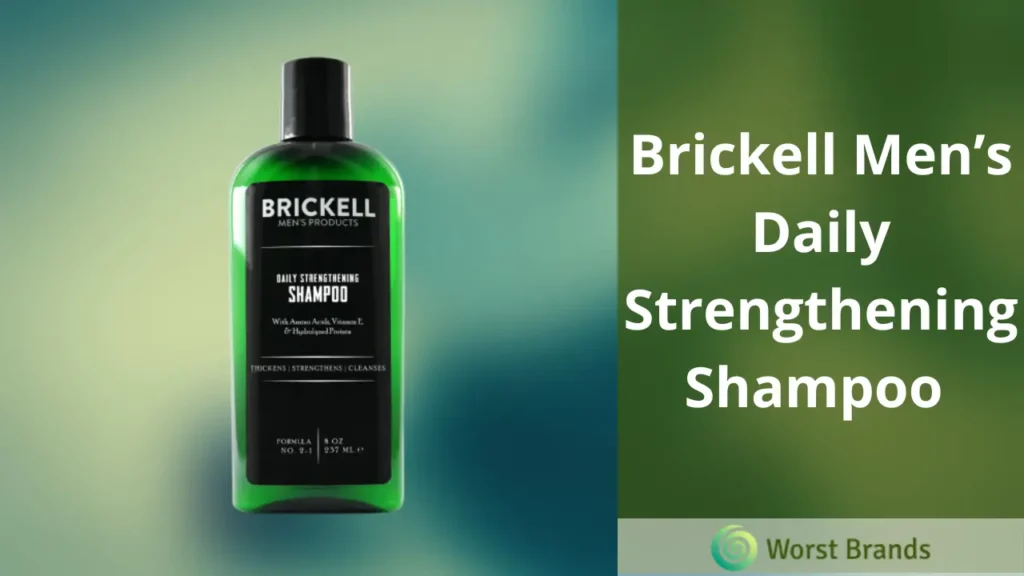 Pros
No sulfates
For All Hair Types
Color Safe
Cons
Needs to be paired with a Clarifying Shampoo
2. Brickell Men's Relieving Dandruff Shampoo
When Falls hit, trees shed leaves, and I shed flakes. Seasonal dandruff has been the bane of my existence. It is bad enough for us to lose confidence.
So, when I had a serious case of a flaky scalp due to seasonal change, I opted to switch my shampoo.
I was satisfied with my Daily Strengthening Shampoo. However, it was too gentle to treat my severe dandruff.
Within one week, my flakes had disappeared. Only the scattered bits needed more treatment. I used the Shampoo 3 to 4 times a week.
Ingredients like Jojoba Oil and Ziziphus Joazeiro Bark helped to reduce inflammation and flakes. These are also anti-fungal and anti-bacterial.
Moreover, the Aloe Vera in the shampoo helped to bring moisture to my stands, making them shiny, thicker, and less prone to breakage.
It reduced my itch and even kept my scalp hydrated. The scent was soothing. It is comprised of signature Peppermint and Tea Tree oils.
It is slightly more expensive than other shampoos. I consider it a good shampoo but not a good value for money.
Moreover, it can be a bit stripping for some hair types. So, you should carefully consider your hair porosity and type before investing in this.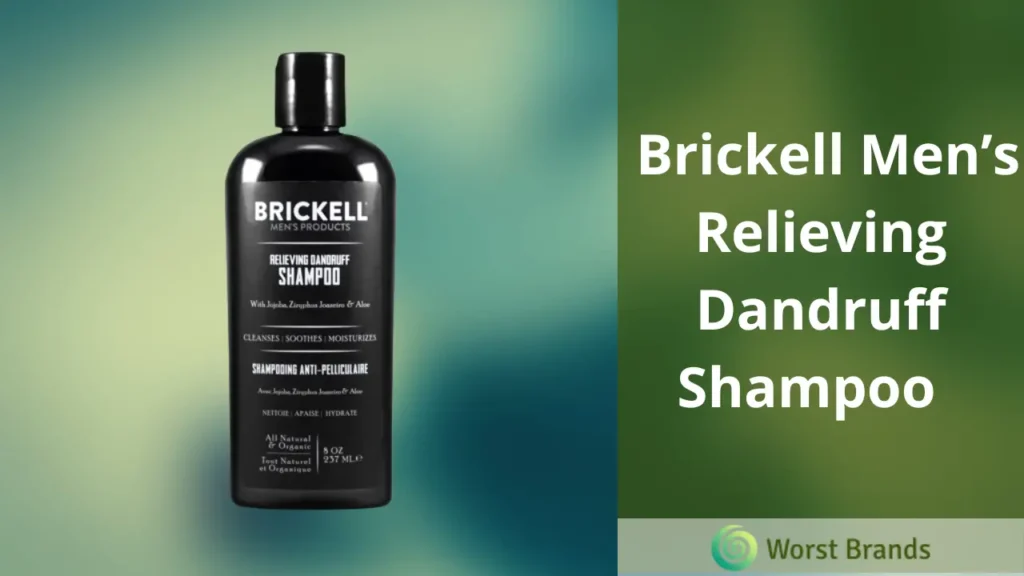 Pros
No Sulfates
Removes Dandruff
No Parabens
Cons
3. Brickell Men's All-In-One Wash
Hair, body, and face are the 3 horsemen of the apocalypse. Brickell tackles them all.
This retails for $26 a bottle. I do love the shampoos better. However, on my holiday, I had baggage issues. So, I used this.
Needless to say, it was a good formulation. It was gentle on the scalp, body, and face. It comes in three scents: Mint, Spicy Citrus, and Evergreen.
However, there was not enough foam, and I felt like my shampoo was better.
So, I would not recommend this to you in the long term. It saves you a lot of money and space for discontinuous short-term situations.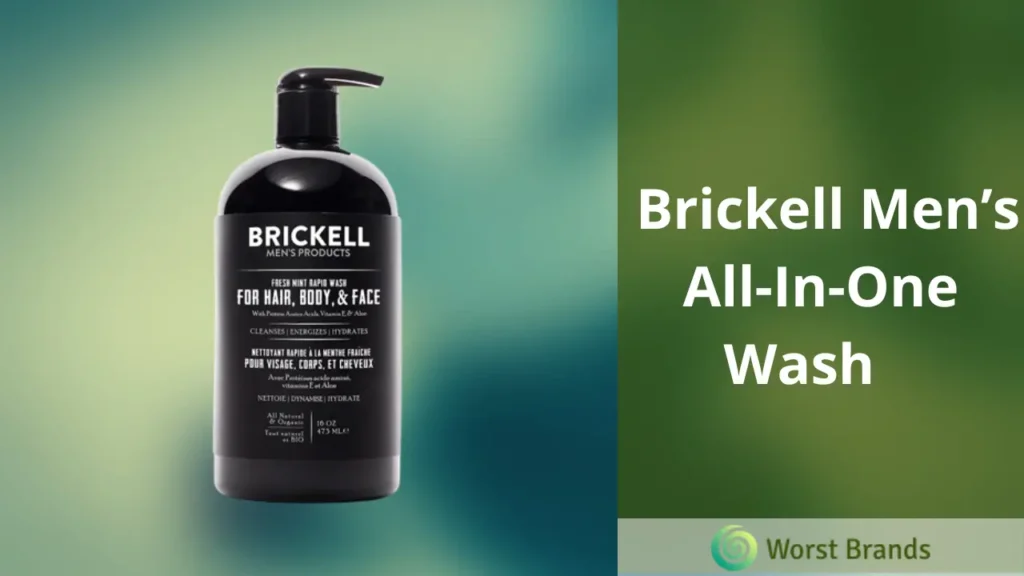 Pros
All in One Wash
Sulfates Free
Worth the Money
Cons
Different Brickell Shampoos Comparison
| Products | Free of Sulfates | For All Hair Types | Improves Texture |
| --- | --- | --- | --- |
| Brickell Men's Daily Strengthening Shampoo | Yes | Yes | Yes |
| Brickell Men's Relieving Dandruff Shampoo | Yes | No | No |
| Brickell Men's All-In-One Wash | Yes | Yes | Yes |
Brickell Shampoos Customers' Feedback
Customer love to warn or inform others of their worthwhile purchases.
So, in this Brickell Shampoo Review, we have included customer reviews from Amazon to support my stance.
Out of some 5,000 reviews on Amazon, the customers rate the shampoo around 4.4 stars out of 5.
65% of them rate it 5 stars for its results. This is a positive rating. It is also listed on Amazon's Choice.
Some love it for the scent, while others just hate the scent. One user reported having sensory overload from the shampoo.
Another user loved the shampoo for cleansing the hair post-workout. I also like this shampoo because you can use it daily.
We also love this product. It nourishes hair, reduces breakage, and keeps my scalp hydrated.
Similar Blogs:
Why Choose Brickell Shampoo?
Here are a few reasons to choose Brickell Shampoo.
It is free of Parabens which can cause cancer.
It does not contain Phthalates which cause fertility issues.
It is also free of synthetic fragrances and other additives like Linalool and Limonene.
Silicones, which weigh down the hair and cause breakage, are absent in this.
The brand does not test on animals.
It is also free of TEA and DEA, which cause fertility issues.
Common Ingredients in Brickell Shampoos
Here are some common ingredients in the Brickell Shampoo line.
Aloe Leaf Juice
Lavender Extracts
Silk Protein Amino Acid Blend
Sodium Lauryl Sulfoacetate
Glycerin
Chamomile
Cocamidopropyl Betaine
Disodium Laureth Sulfosuccinate
Hydrolyzed Wheat Protein
Jojoba Seed Oil
Phenoxyethanol
Rosehip Fruit Oil
Tea Tree Oil
Tetrasodium EDTA
Peppermint Oil
Vitamin E
Are Brickell Shampoos Worth It?
Yes, we review multiple shampoos; however, this brand stands out to us. The formulation is free of allergens, harsh surfactants, and other preservatives.
The shampoo nourishes your hair, and the gentle formulation allows you to use it frequently.
Lastly, the shampoo retails for $20! This is 100% approved by us.
Where to Buy Brickell Shampoo?
You can buy Brickell Shampoos from either of these locations/ websites.
Amazon
Walmart
Sally Beauty
Shop Masc
Neiman Marcus
Mocker
Possible Hazards of Brickell Shampoos
While Brickell Shampoos are free of most allergens and toxins, they still have some. Here is a list of possible side effects of Brickell Men's Shampoo.
Cocamidopropyl Betaine in the shampoo can cause itchiness, blisters, sores, tightness, and redness. It all comes down to catching Contact Dermatitis.
Tetrasodium EDTA can cause skin irritation, burning, and itch.
Phenoxyethanol in the shampoo can irritate. The outcomes are enhanced when Eczema patients use it.
Essential Oils can be overwhelming for some customers. Hence, you can feel drowsy and suffocated. They can also cause sensitization.
Are Brickell Shampoos Free of Sulfates?
Yes, All Brickell shampoos are free of harsh surfactants like SLS/SLES/ALS. So, they do not dry out your hair or cause itch on the scalp.
Frequently Asked Questions
Q1: Are Brickell Shampoos For All Hair Types?
Yes, the Brickell Men's Daily Strengthening Shampoo is suitable for all hair types. All-In-One Wash is also suitable for all hair types.
Q2: How to Contact Brickell?
You can contact Brickell through its official website. Here you can place an order and ask other product questions.
Upon getting a faulty delivery, the company responded within 24 hours of my request.
Conclusion
The Brickell line of men's shampoos offers a refreshing option for men looking for personal care products.
I have used the Daily Strengthening Shampoo, Relieving Dandruff Shampoo, and All-In-One Wash and found all of them effective in their own ways.
While all 3 products have their pros and cons, I believe they are a great investment for men who are looking for high-quality, natural personal care products.
I will continue using Brickell shampoos and recommend you give them a try since they are free from harmful ingredients.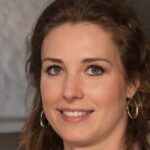 Crystal Hafley is a dedicated writer and content creator for WorstBrands, where she specializes in writing insightful reviews about kitchen appliances and fashion products.
With her expertise, Crystal provides readers with accurate and reliable information to help them make informed decisions about the brands and products they use every day. When she's not researching or writing, Crystal enjoys cooking and exploring the latest fashion trends.