When planning a vacation, choosing the hotel can make or break your trip.
Everyone has their list of must-haves and deal-breakers when it comes to accommodations, but some hotel chains consistently fall short in the eyes of travelers.
We'll take a look at the worst hotel chains and why they're considered hotels to avoid. This will help you make an informed decision when booking your next stay.
10 Worst Hotel Chains
Based on poor customer experience, inadequate facilities, and hygiene conditions, the worst hotel chains include Ramada, Econo, Best Value Inn, Hyatt Place, Holiday Inn, and Days Inn.
Read our following blogs to learn about other worst brands:
1. Ramada Hotels
As much as I wanted to give Ramada Hotels by Wyndham another chance, my experiences have disappointed me.
My room was a mess and poorly maintained, with shoddy plumbing and insufficient lighting.
In addition, some guests have also reported issues with cleanliness, including finding mold in the bathrooms.
Unfortunately, they used to be a reliable choice, but now you might be better off avoiding them.
2. Econo Lodge
The name "Econo Lodge" might be a clue that you shouldn't expect luxury accommodations. However, even with low expectations, these hotels can still disappoint.
Customers have reported bed bugs, pests, and complaints about unresponsive staff. Their pools are often regarded as the worst among other hotel chains.
When you're traveling, the last thing you want to worry about is the cleanliness of your room. Econo Lodge, sadly, does not make the cut.
3. Best Value Inn
On paper, Best Value Inn hotels might seem affordable. But in reality, these hotels often fail to deliver.
Many guests have complained about the lack of amenities, such as no complimentary toiletries or coffee makers in the rooms. The toilets are often dirty and are not maintained at all.
You might also find yourself dealing with noisy neighbors or thin walls. If you're looking for a restful night's sleep, you may want to steer clear of these bad hotel chains.
4. Best Western Hotels
Best Western Hotels used to be a go-to choice for many travelers, but their standards seem to have slipped over the years.
Outdated décor and uncomfortable beds are just a few of the complaints that have been raised.
Additionally, there is a chance that you will get one of the worst bathrooms. You might also encounter rude staff and unsatisfactory customer service.
It's a shame, but Westen Hotels are now among the worst hotel chains to avoid.
5. Hyatt Place
Global Hyatt Corporation owns Hyatt Place, with more than 1,300 hotels worldwide. Despite that, their hotels don't always live up to its name.
The rooms can be cramped and, in some cases, poorly maintained.
Travelers have mentioned issues such as broken air conditioning, bad odor, and elevators that aren't functioning properly.
When it comes to Hyatt Place, it seems the quality varies greatly from location to location.
6. Holiday Inn
While Holiday Inn has a long-standing reputation as a reliable choice for travelers, things seem to have changed.
I've found the rooms to be hit-or-miss regarding cleanliness and maintenance during my stays.
In addition, customer service can be lacking, with some guests reporting being charged for services they didn't request. I got a cold breakfast one day.
You might be better off avoiding these bad hotel chains.
7. Comfort Inn
Unfortunately, the name can be misleading. A number of guests have complained about the lack of cleanliness and the presence of unpleasant odors in the rooms.
The food quality is also among the worst I've ever tasted during my holiday trips.
It's a shame because the name implies a cozy and welcoming stay, but they are among the worst hotels.
8. Days Inn
My friend recently stayed at a particular Days Inn hotel, and the experience was nothing short of a nightmare.
It is yet another hotel chain owned by Wyndham that is among the bad hotels.
The moment my friend entered the room, it was evident that the cleanliness standards were abysmal.
The dust layers were so thick that it seemed as if the room hadn't been cleaned in years.
If you ever find yourself staying at a place like this, you might want to bring your own vacuum cleaner just to feel comfortable!
The carpets in the room appeared to have been neglected for quite some time, with stains and debris marring their once-pristine condition.
To make matters worse, an unbearable smell permeated the entire space.
It was the kind of odor that made you question if you could even spend a single night in that room.
In short, staying at that Days Inn hotel was nothing short of a hellish experience for my friend.
9. AC Hotels
You might be surprised to see a hotel not affiliated with Wyndham made it onto the list of the least reliable hotel chains! This time, it's an establishment owned by Marriott – AC Hotels.
It shows that even luxury hotels aren't immune to slipping standards and poor guest experiences.
Its housekeeping service is one aspect that seems to plague this hotel chain.
Inconsistent cleanliness and attention to detail have left many guests feeling disappointed and frustrated.
It's a stark reminder that no matter how luxurious the establishment is, poor housekeeping can easily ruin the experience.
Additionally, the breakfast offerings at AC Hotels have left a lot to be desired. Guests have lamented the lack of variety and the cold, unappetizing nature of the meals provided.
A satisfying breakfast can be the perfect start to a vacation day, but it seems to have fallen short in this case.
10. Quality Inn
It's surprising to see Quality Inn on the list of dirtiest hotel chains, especially since they're known for having friendly staff.
However, it seems that even great customer service can't make up for some of the hotel's shortcomings.
Customers have mentioned that the hallways sometimes have used towels and other items left behind.
While it's not a major issue, it does give the impression of untidiness.
Additionally, the lack of elevators at some of their hotels can be inconvenient for customers with heavy luggage or mobility concerns.
5 Red Flags to Identify Worst Hotels
Identifying the worst hotel chains can be a subjective process, as different people have different expectations and experiences.
However, here are some specific points to consider when choosing any hotel:
Poor Customer Service:
A hotel chain with a reputation for poor customer service, including unresponsive staff or long wait times for assistance, can contribute to a negative experience.
Frequent Overbooking:
Some hotel chain has a history of overbooking its rooms. This indicates poor management and a disregard for customer satisfaction.
Safety Concerns:
Research the hotel chain's safety record, looking for theft, break-ins, or other criminal activity on their properties.
Lack of Amenities:
Compare the amenities offered by the hotel chain with those of its competitors.
A lack of basic amenities like Wi-Fi, complimentary breakfast, or basic toiletries may indicate a subpar experience.
Inadequate Hygiene Standards: A hotel chain with a history of health code violations, pest infestations, or consistently dirty rooms can be a major red flag.
Top 3 Reliable Hotel Chains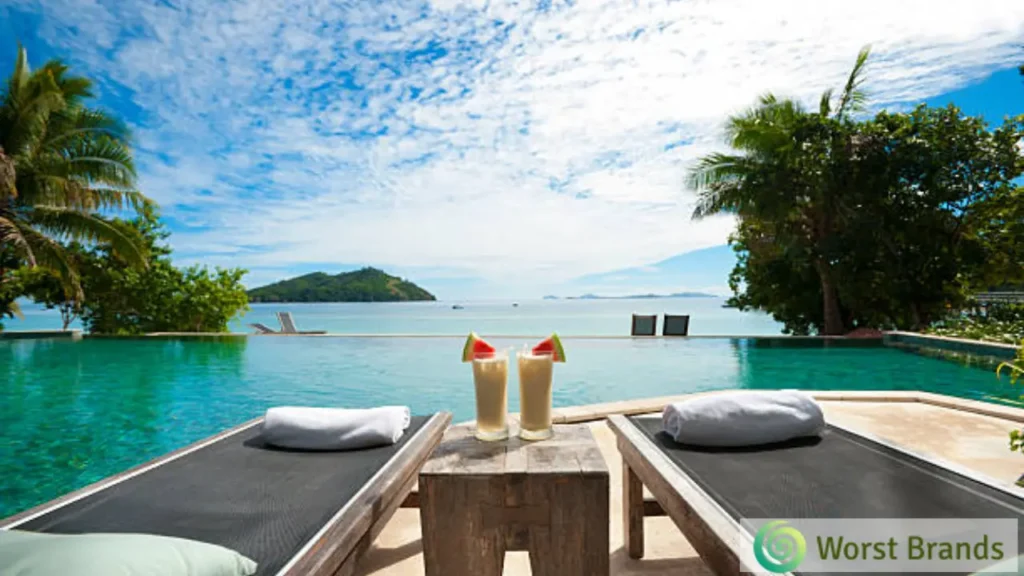 Now that you are well aware of the worst hotels, let's talk about 3 reliable hotel chains that consistently deliver an exceptional experience for their guests.
Hilton Hotels
As a traveler, I can personally vouch for the outstanding quality of Hilton Hotels and Resorts.
With over 550 hotels globally, it's no wonder they're considered one of the best hotel chains in the world.
Hilton offers a wide range of brands, catering to every budget and travel style.
Their loyalty program, Hilton Honors, provides free Wi-Fi, late check-out, and the ability to earn points for free nights.
Hilton Hotels are renowned for their meticulous attention to detail and dedication to customer satisfaction.
Whether you're a business traveler or a leisure seeker, you can enjoy the benefits of staying with Hilton.
Their properties include everything from luxury resorts to budget-friendly options.
IHG (InterContinental Hotels Group)
IHG is a reliable hotel chain that should be on your radar for your next trip.
With a diverse portfolio, IHG caters to all types of travelers, offering options from luxurious resorts to cozy boutique hotels.
One aspect that sets IHG apart is its commitment to providing distinctive experiences and locally inspired offerings at each property.
When you stay at an IHG hotel, you can expect to be immersed in the local culture and vibe of the destination.
Their hotels often feature regionally inspired design elements, locally sourced food and beverages, and partnerships with local businesses and artisans.
This attention to detail ensures that your stay at an IHG property is comfortable, enjoyable, and truly unique.
In addition to its focus on local experiences, IHG is dedicated to sustainability and social responsibility.
They have implemented numerous initiatives to reduce environmental impacts, such as energy-efficient technologies and waste-reduction programs.
Furthermore, IHG is committed to supporting local communities through charitable partnerships and employee volunteer programs.
Marriott
Another hotel chain that has consistently impressed me is Marriott. As one of the largest hotel chains globally, Marriott offers travelers a vast array of options.
Their properties range from opulent luxury brands to affordable and comfortable accommodations.
I love how Marriott's loyalty program, Marriott Bonvoy, makes it easy for guests to redeem them for free stays, room upgrades, and even unique experiences.
You can trust that when you stay at a Marriott property, you'll be treated with exceptional hospitality and enjoy top-notch amenities. They're truly dedicated to creating memorable experiences for their guests.
Summing Up
In conclusion, as an informed traveler, it's important to be mindful of the worst hotel chains that could potentially ruin your travel experience.
When selecting your accommodation, pay close attention to red flags such as subpar customer service, safety issues, and poor hygiene standards.
Hotel chains like Hilton, IHG, and Marriott are committed to exceptional hospitality, unique experiences, and customer satisfaction.
Opt wisely before booking your next stay to ensure a comfortable, enjoyable, and memorable trip.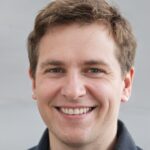 Steven Settles is a professional content writer with over 7 years of experience in writing for different niches, including brand reviews, technology, fitness, and more.
Currently, he is working as a content writer for WorstBrands, where he provides insightful reviews of different products, including home appliances, outdoor gear, fashion, and kitchen products. In his free time, Steven enjoys traveling and exploring new places.