What would you like to do this weekend? How about going fishing? That sounds like a great idea.
But, for that, you would need a boat. And before buying a boat, you should be well aware of the brands that you should avoid.
Therefore, we will review 7 of the worst boat brands that you should avoid while buying one for yourself.
As per feedback from boat enthusiasts and my own experience, the boat brands to avoid are Kingfisher, Luhr, Bayliner, Maxum, Charger, Renken & Monterey.
List of 7 Boat Brands to Avoid
The following is the list of boat brands that you should avoid purchasing as these have been found of being low quality and having many issues.
The list is compiled by our research team after doing intensive research and getting feedback from the boat owners.
• Kingfisher Boat
• Luhr Boats
• Bayliner Boats
• Maxum Boats
• Charger Boats
• Renken Boats
• Monterey Boats
Related:
Worst Boat Brands To Avoid in 2023
So, without further ado, let's jump straight into the review.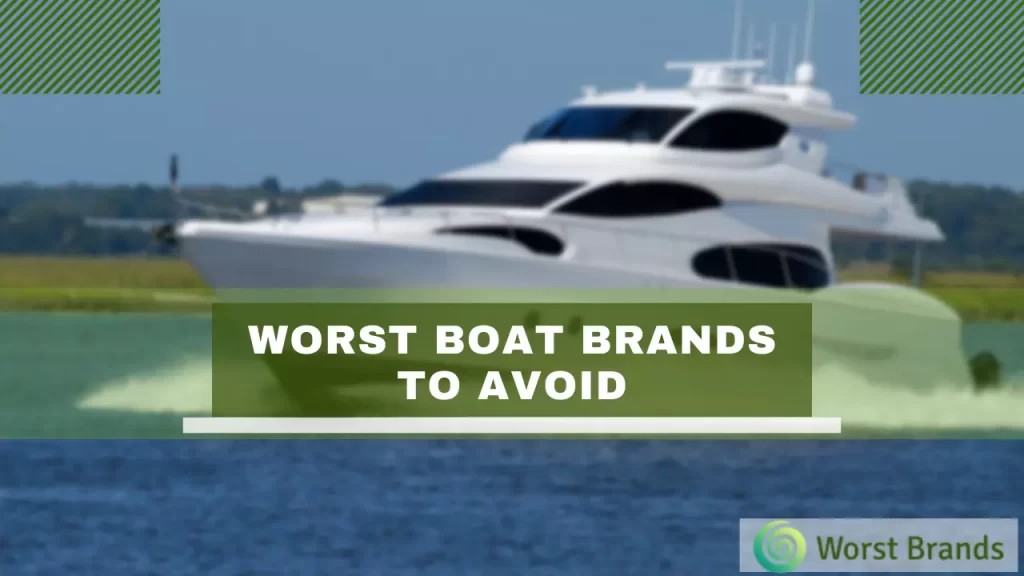 1. Kingfisher
Kingfisher has 60 years of a long history in boat manufacturing. From the coast of Alaska to the tip of Florida, you will find Kingfisher boats almost everywhere.
However, despite being in the industry for a long time, they have a terrible reputation for quality.
One complaint that the Kingfisher owners have is that these boats tend to be pretty louder during the operation. The main reason behind this noise is that they are manufactured using aluminum.
So if you have a Kingfisher boat, forget to have a relaxed conversation with your family or friends as all you will be hearing is the noise produced by the boat.
Another drawback of owning a Kingfisher is that they have significantly lower sides, so there are high chances of encountering accidents in any rough condition.
Also, the cockpit and cabin can get filled with water under rough waves because of these lower sides.
Reasons to Avoid
Expensive than other boats
Not available everywhere
Not-so-easy production work
2. Luhr
The next manufacturer that we consider as one of the boat brands to avoid is Luhr. Luhr doesn't manufacture boats anymore as they shut down their shops in 2008 due to the recession.
However, there are still some used models available. Since they all are old models, there are chances that they will get damaged soon.
But you won't find replacement parts in case of any damage as the company has long stopped producing parts.
The only way to get a particular part is to fabricate them, but that would be pretty expensive. These boats are pretty budget-friendly as compared to other brands because they are made with low-expense finishes.
Also, some parts are made of plastic which means that they are not durable enough to withstand any rough conditions.
To help you in your decision, we have mentioned some other cons of this maker below. Take a look.
Reasons to Avoid
Not sturdy
Need constant maintenance
The engine room is very small
3. Bayliner
The third boat company that we have on our list is quite popular. If we look at its history, its reputation was not good enough due to some previous models that received many negative reviews.
They have worked a lot on their recent models to amend their reputation.
The new models are comparatively good, but if you are thinking about buying a Bayliner boat, you should avoid purchasing any model built during the 1970s to 1980s.
A drawback of this boat is that it won't benefit you much if you are thinking about selling your boat because it will not be sold at a high price.
One of the negative aspects of the Bayliner was that the battery was placed too close to the fuel engine.
It is no rocket science that the engine gets heated when the boat is running; thus, there is a higher risk of fire.
Besides, these boats also have removable coast guard capacity plates. It means you're not sure whether your Bayliners' plate has been altered or not.
The Coast Guard Capacity plate tells you about the weight a boat can hold. Thus with Bayliners, you won't be sure about the number of people you'll have to take on your boat.
Check out some other weaknesses of the Bayliner boats.
Reasons to Avoid
Fuel pipes are not properly grounded
No efficient ventilation in the motor compartments
Incorrect wiring in the stereo system.
4. Maxum
The next brand you should avoid is Maxum. Just like Luhr, Maxum has also stopped producing boats for a long time now. However, you'll find a lot of old models in the market.
People have a lot of complaints about their performance. Since these are models, the parts of these boats are more prone to damage. However, you'll find it hard to get replacement parts.
A few more drawbacks of Maxum boats are mentioned below. If you are thinking about buying a Maxum from an acquaintance of yours, check these before making a final decision.
Reasons to Avoid
Bad performance
Not in business
Hard to get parts
5. Charger
The Charger is yet another manufacturer that we think is one of the unreliable boat brands, and you should stay away from this brand.
Although, this maker has gotten quite a lot of fans and is pretty popular. But, it still has gotten its fair share of negative reviews as well.
These boats are made of poor-quality material and are not sturdy enough; that is why they cannot handle rough water.
Also, some people have found it difficult to start these boats in winter. If you are still thinking about buying a Charger for yourself, make sure to check the points mentioned below.
Reasons to Avoid
The engine is difficult to start in winter
Not for rough ocean water
Not durable
6. Renken
Ranken was a South California-based boat manufacturing company that has been out of business.
However, just like Luhr and Maxum, some old models are still available. Buying an old model means that there won't be any technical repair services from the company.
Also, if any part gets damaged, there are high chance that you will not find replacement parts as the company doesn't produce them anymore.
Back then, when it was still in business, people had many complaints about the engine quality.
Many even thought that Renken compromises on the quality of their engine which is why they offer boats at a comparatively low rate.
It was also noticed that Renken boats aren't durable enough to handle rough ocean conditions and were only made for freshwaters and lakes.
Let's take a quick look at the reasons why you should avoid this brand before moving on to the next one.
Reasons to Avoid
The body is not sturdy
Cannot withstand rough water conditions
No replacement parts
7. Monterey
Monterey is the final name on our list of boat brands to avoid. It is recognized as one of the most famous boat manufacturers. However, some models compel us to say otherwise.
Monterey boats have a lot of general hardware problems, such as the latches don't open smoothly.
A user complained that they couldn't find replacement parts. The company is still manufacturing boats, so not finding replacement parts seems a little odd.
The boat is made of fiberglass, which needs to be laid out correctly. Because they might look fine now, but once they are exposed to water, it can be a lot more problematic.
Let us take a brief look at a few other drawbacks of Monterey boats.
Reasons to Avoid
Low-quality fiberglass
The hull is not durable
Latches don't work smoothly
So, these were the 7 least reliable boat brands that any boat lover should stay away from.
Now that you know which boat brands you should avoid, it is time for you to learn about a few of the best boat brands that you should go for if you are thinking about buying one for yourself.
Most Reliable Boat Brands
1. Sea Ray
Sea Ray is famous for producing boats that provide both comfort and style. It also offers very extensive warranties that you'll not find in most brands.
Besides, it offers a 24 hours service. So feel free to contact Sea Ray despite the time.
With its luxurious interiors, cooking, sleeping, and large seating area, Sea Ray is genuinely one of the best boat brands.
So if you are a fan of overnight sea adventure with sleeping, cooking, and comfortable seating facility, then Sea Ray is your go-to brand.
2. Yamaha
Yamaha is one of the most experienced boat manufacturers.
Starting in 1995, Yamaha is one of the bestselling boat manufacturers in the world. They are known for their award-winning technology and innovative designs.
These boats are both budget-friendly and easy to maintain. If you want a personalized luxury boat for yourself, then do buy Yamaha.
3. Boston Whaler
Boston Whaler is known for its highly unsinkable construction. This company has been producing some of the most durable and sought-after boats for a long time.
In March 2021, Boston Whaler has also received the NMMA Customer Satisfaction award.
Boston Whaler is also famous for its in-built designs and high-quality finishes. Choose a Boston Whaler if you want a boat that is versatile, robust, and safe.
Boat Buying Guide | Things to Consider Before Buying
Buying a boat is a big decision that can be overwhelming. Trying to find the best one for your needs can take a lot of time and energy.
In order to make the buying process easier, we have made a guide to the most important features you should look for in a good fishing boat.
Please keep in mind that this is by no means an all-inclusive list.
When purchasing a boat, there are several more factors to consider. But these 7 considerations are, we believe, the absolute essentials.
1. A Good Boat Needs To Have A Flat Bottom!
A boat with a "rocker" or "camber" tends to drive straight up on a wave instead of riding it. This makes the boat more likely to turn over and capsize.
Not only that, if the boat is not properly designed, the rocker can actually make it harder for the boat to plane on a wave. This means the boat will tend to "dig in" and become sluggish.
2. A Good Boat Needs To Be Light!
The lighter the boat, the more responsive it will be to the skill of the operator.
A poorly designed heavy boat will tend to be difficult and uncomfortable to drive. It will also have a shorter life span because of all the unnecessary weight it has to carry around.
3. A Good Boat Needs To Be Easy To Maneuver!
A boat with a wide beam and a flat bottom will tend to "cut through" the water instead of pushing against it.
This makes it easy to go forward, backward, port-side, starboard-side, and even to make a circle.
The wider the beam, the easier it will be to make these maneuvers. A good rule of thumb is that your boat should have a beam no wider than its width.
4. A Good Boat Needs To Have A Relatively Smooth Surface!
This is yet another important consideration when you are trying to make the boat as easy to drive as possible.
A poorly designed rough surface can actually cause more problems than it solves.
It can, for example, cause "stiction." Which is when one part of the boat becomes stuck to another part, and it is almost impossible to move them apart.
5. A Good Boat Needs To Be Easy To Hull!
Hull refers to the part of the boat that is above the waterline. The shape of the hull is equally important as the bottom.
A boat with a "scooped-out" or "concave" hull will tend to dig into waves and become sluggish.
But a boat with a "straight-up" or "convex" hull will have a relatively easy time keeping its feet and will remain agile and responsive. Hull also affects fuel economy.
6. A Good Boat Needs To Have A Relatively Flat Transom!
The transom is the part of the boat that extends over the stern. It should be as flat as possible without being so thin that it will flex and dent easily when you hit a wave.
This helps to keep the boat from getting "downdraft" and makes it easier to keep the boat's head up when running down a wave face.
7. A Good Boat Needs To Have A Relatively Even Rise And Fall In The Water!
The rise and fall of the transom should be even and not have any extreme highs or lows.
This evenness will make it easier for the hull to plane on the surface of the water and give the boat more "poise."
This means it will remain stable instead of constantly rocking back and forth like a piece of wood.
The Biggest Mistakes You Can Make Choosing a Boat Brand
As with any purchase, you should never make your decision based on one factor. You should look at many different factors before deciding.
Some of the most common mistakes people make when choosing a boat include:
Buying a boat that is too small to do the job they need it to do.
Getting the wrong engine type for their boat size.
Buying a boat that is not properly equipped with navigation safety gear before buying it.
Choosing a boat without knowing how to operate it or what kind of maintenance it needs.
Buying a boat based only on looks instead of function and durability.
Not checking if their insurance policy covers watercraft or if they are covered by an additional policy like marine insurance or hull insurance before purchasing one.
Not considering the cost of ownership when making their decision.
Another common mistake is not having a pre-purchase inspection performed on their potential boat.
And not having an expert perform a post-delivery inspection to make sure everything is in working order.
Common Boat Problems That You Should Know Before Buying
Boats are a type of vessel that is constantly exposed to different types of water. There are many problems that can arise, and a boat owner needs to know about them to avoid any unfortunate injuries.
The most common problems that boaters might encounter include:
Engine failure
Hull damage,
Overcrowding,
Low fuel level,
And sailing in stormy seas.
These are just some examples of the many problems that can arise when you're on the water.
Definitely not something you want to do! You can avoid all of these problems if you know what you're doing.
Therefore, the first thing you need to know is how to maintain your boat properly.
Maintaining Your Boat Properly One of the most important things you can do to ensure the longevity of your boat is to make sure it gets its annual maintenance.
There are several ways you can prevent these problems from happening by knowing what to do in each situation.
For instance, if your engine fails during cruising mode or when running at full speed, you should immediately take action and stop the motor so as not to cause an accident.
Boat owners should always be ready to deal with the unexpected because it will almost always happen.
By arming yourself with the proper knowledge, you will be able to keep your boat in tip-top shape for many years to come.
5 Common Types of Boats
There are many types of boats available. Some of them may be more suitable for specific purposes like use in a lake or river, while others may be smaller and easier for rowing.
However, there are five common types of boats that we will discuss today.
These five types are rowboats, canoes, sailing boats, power boats, and flats boats.
1. Rowboats:
A rowboat has a single (or double) outboard motor directly attached to the transom or stern (back) of the boat.
The engine sits behind the driver and pushes the boat forward. When you sit in a rowboat, you are sitting "in the bow" (front) of the boat.
When you are sitting in a rowboat, you are almost completely surrounded by water. Rowboats are extremely stable because they have very few "dead spots.
2. Canoes:
These are typically made from light but durable wood, fiberglass, plastic, and aluminum.
They are popular in the United States and Canada because most lakes can use them for leisure activities.
Their design results from a canoe's ability to move on flat water at a relatively slow speed and is most efficient when used for recreational purposes.
3. Sailing Boats:
A sailing boat has no motor at all. Instead, it is powered by the wind.
Therefore, a sailing boat is extremely dependent on the wind. If the wind dies down, the sailboat will not be able to move at all.
However, some people love to sail. They enjoy the challenge of mastering the art of sailing and the freedom it gives them.
Sailing boats are also great for exploring lakes and rivers because they do not need to be motorized.
4. Power Boats:
Powerboats are similar to rowboats, except they usually have an outboard motor much larger than what you would find on a rowboat.
In fact, some powerboats have engines that are as large as 50 horsepower! That means a powerboat can travel as fast as 5 miles per hour!
Moreover, a powerboat has very high performance, which makes it extremely easy to use. In addition, they are very stable and easy to control.
5. Flat Boats:
Flatboats are very popular among families.
They are usually small, light, and stable. Some flatboats have a tiny outboard motor that allows them to move across the water at a leisurely pace.
However, some flatboats have a large outboard motor that enables them to travel at high speeds. They are very easy to maneuver and handle.
Moreover, these types of boats are great for exploring lakes and rivers because they do not need to be motorized.
In conclusion, all five types of boats we discussed in this section are used for recreational purposes. However, each type of boat has its own unique advantages and disadvantages. Therefore, it is important to understand these types of boats before deciding which one is best for you.
What is the best type of trailer to use with my boat?
This question is difficult to answer. There are no rules that say what the best type of trailer is to use with your boat. It depends on your needs and objectives.
The following are the most common types of trailers for boats:
Provisional Trailer: This trailer does not have anything attached to it, so if you want, you can leave it at home or easily store it when not in use.
You can use it for lightweight purposes like carrying kayaks, paddleboards, and other items that take up little storage space without adding weight to your boat.
Movable Trailer: This type of trailer has hoses already attached that allow you to carry water or fuel storage tanks without having to stop and attach hoses every time you come across a waterway or gas station.
No matter what type of RV you buy, make sure to check out the list of RV brands to avoid first.
Frequently Asked Questions
Is buying a boat worth it?
Many factors determine whether buying a boat is worth it. Some of these factors include the size of your family, your budget, and your location.
Before you decide on what type of boat you want, be sure to consider the pros and cons. So, buying a boat can be worth it for some people if they have the money to buy one.
How long does a boat last?
The life expectancy of a boat is a complicated concept to understand. It depends on many factors, such as the type of boat, design, propulsion, and materials used.
The average lifespan of a boat can vary from approximately 3-10 years, depending on the conditions and usage.
Do boats hold their value?
The value of a boat depends on the quality and age of the boat.
However, the market is flooded with new models every year, which makes it difficult for people to determine if their bot is worth money or not.
The market for boats is always changing. Without knowing the future value of your boat, it would be difficult to decide whether it's worth the investment or not.
Final Thoughts
Investing in a boat is not a mere investment. Therefore, it is essential to know that the boat you are investing in is the right one.
But to know about the best ones, it is necessary to be aware of the ones that should be avoided.
We hope our review has helped you to know about the boat brands to avoid. And now you are all set to buy the best one.
The brands we have mentioned above might be popular among boat lovers.
However, after reviewing each of them and going through the consumer reviews, we decided to call these companies the worst boat manufacturers.
While reviewing, we have concluded that boats that have a durable body, are made of high-quality material, and have a rare chance of causing accidents are the best boats. Therefore, these should be a few factors that you must look for in a boat.
We have also mentioned a few of the best boat brands, have a look at them and choose the one that fits your needs the most.
Note: The companies mentioned in this review might not be completely worse. But, certain aspects have compelled people to categorize them as the worst boat brands. The manufacturers that we have selected are not based on our personal preferences. This review is solely based on the reviews from these boat owners or those who have had these boats once.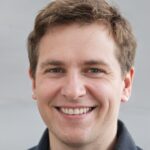 Steven Settles is a professional content writer with over 7 years of experience in writing for different niches, including brand reviews, technology, fitness, and more.
Currently, he is working as a content writer for WorstBrands, where he provides insightful reviews of different products, including home appliances, outdoor gear, fashion, and kitchen products. In his free time, Steven enjoys traveling and exploring new places.