As someone who was looking for budget-friendly shampoo options, I decided to try Pert after a friend's recommendation.
Pert is a brand of shampoo that offers a range of formulations for different hair concerns.
In today's Pert Shampoo Review, we will take a closer look at the ingredients and performance of Pert shampoos, and any pros and cons of using them.
This blog aims to provide you with all the information about whether Pert shampoos are the right choice for you. So, let's start
Common Ingredients in Pert Shampoos
Pert shampoos carry different formulations to aim different hair issues. Here are some of the common ingredients Pert uses:
Yellow10
Water
Sodium Citrate
Sodium Chloride
Sodium Benzoate
PEG-14M
Methylisothiazolinone
Methylchloroisothiazolinone
Glycol Di stearate
Fragrance
Disodium EDTA
Dimethicone
Cocamide MEA
Citric Acid
Cetyl Alcohol
Blue1
Benzyl Alcohol
Ammonium Xylene sulfonate
Ammonium Lauryl Sulphate
Ammonium Laureth Sulphate
Pert Shampoo Review
For my daily use, I was looking for budget-friendly shampoos; I looked through various brands like head and shoulder, etc.
Finally, I ordered Pert Classic Clean upon my friend's recommendation. It left my hair stronger, shinier, and more manageable.
Today, I will share my 3 preferred Pert shampoos with you.
1. Pert Plus 2 in-1 Classic Clean Shampoo
The 2-in-1 shampoo and conditioner combo makes oily roots and dry ends moisturized and hydrated.
It is gentle to use even for colored hair. It rinses clean, so there is never any build-up.
The shampoo perfectly cleans the hair in one step. It keeps my hair clean, even an extra day or two. My hair feels fresh, frizz-free, and moisturized.
Shea butter in this Pert Shampoo moisturizes my hair very well. My hair looked more manageable, soft, clean, and bouncy. The scent is a bit overpowering.
Pert Plus, 2 in-1 Classic Clean Shampoo & Conditioner for Normal Hair, retails in 13.5fl. oz for approximately $7.
However, the shampoo was a bit stripping. It was clearly a good value for money but not an absolute gem.
The sulfates also seemed to be a bit stripping, though the shampoo claims to be safe for daily use.
The scent was nostalgic, but it was a bit nauseating after a long day of work.
Pros
Cruelty-free
Color-safe
For Daily Use
Cons
2. Pert Hydrating 2-in-1 Shampoo
My friend wanted to get rid of her dry hair. She was looking for hydrating and volumizing shampoo. I recommended Pert Hydrating 2 in 1 Shampoo plus Conditioner to her.
After her first wash, her hair looked moisturized and hydrated. It added volume to her hair. It enhances the shine and strengthens thin hair.
It is high in nutrients such as Triple vitamin complex A, E, and B5. These nutrients help to add moisture to dry and thin hair.
The main ingredients are Citric Acid and Benzyl Alcohol. This shampoo is ideal for normal, straight, frizzy, thick, curly, and dry hair.
Again, the sulfates were a cause of concern for her. However, she was not expecting to experience salon-grade results.
Pros
pH balanced
For All hair types
Saves time in the shower
Color Safe
Cons
3. Pert Classic Clean Dandruff Relief 2-in-1 Shampoo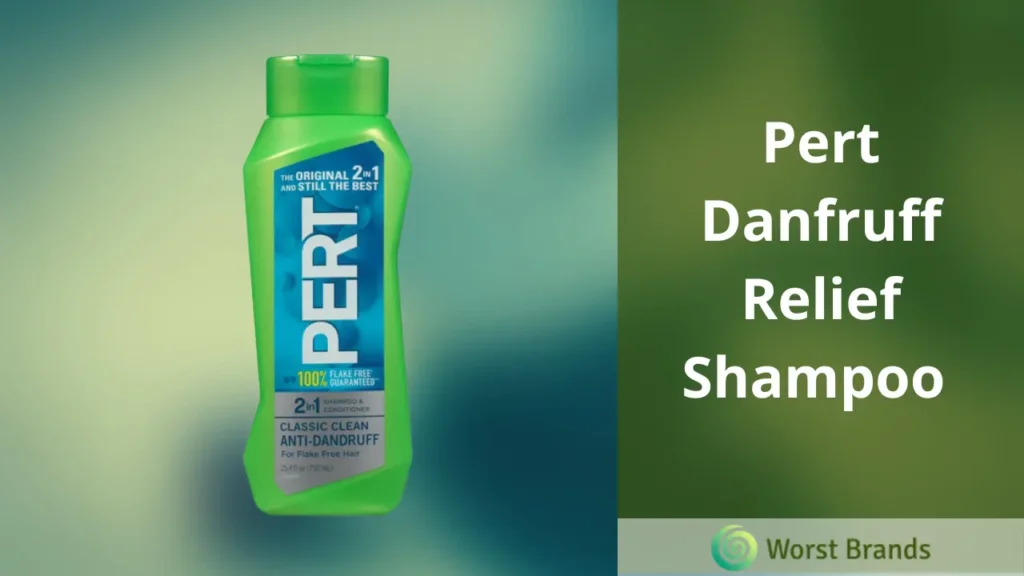 My sister's annual function was in a week. Everything was perfect except her hair, invaded by dandruff.
She was looking for an anti-dandruff shampoo to keep her dandruff at bay. I ordered Pert Classic Clean Dandruff Relief for her.
After her first wash. She felt a significant difference. Her hair was smooth, soft, and clean.
It eliminated 90% of dandruff in the first wash, reducing the itchiness and dryness in her hair.
It is easy to use, gives quick results, and intoxicates the smell! The wonderful smell is a big selling point here!
Zinc Pyrithone, present in Pert Classic Clean Dandruff Relief, is ideal for dandruff control.
It is a reasonable product, and the formulation is excellent. This formulation helps to make hair less flaky, cleaner, and deeply moisturized.
The shampoo bottle weight 25.4 Ounces. It retails for under $ 10 in the market!
This shampoo does not feel like the most luxurious solution on the scalp but it gets the job done!
I would recommend it for discontinuous use but it does substitute a regular shampoo in any way.
Pros
Quick shower solution
Budget-friendly
For All hair types
Smells good
Cons
Not sulfate free
Not for sensitive scalp
Comparison Table of Different Pert Shampoos
| Products | Sulphate Free | Silicone Free | For All Hair Types |
| --- | --- | --- | --- |
| Pert Plus 2 in-1 Classic Clean Shampoo & Conditioner for Normal Hair | No | No | Yes |
| PERT Hydrating 2 In 1 Shampoo Plus Conditioner | No | No | Yes |
| Pert Classic Clean Dandruff Relief 2-in-1 Shampoo Plus Conditioner | No | No | Yes |
Similar Blog: Macadamia Shampoo Review
Pert Shampoos: What do Customers Say
Customers love Pert shampoos for many reasons.
On Amazon, there are positive ratings and comments about the Pert shampoos. The rating for Pert shampoos is above 4.4/5. Out of the 2,300 reviews, 80% were positive and 5 stars.
The Pert Company has been in the market for a long period. The customers are brand loyal. People loved the fact that Pert never compromised on product quality.
Some users have been loyal to the shampoos for decades while others simply cannot stand it.
It strips the hair of natural oils and disrupts the natural pH of the scalp. The reviews get especially ominous for the Pert Classic Clean Dandruff Relief 2-in-1.
However, Pert has increased its brand loyalty by making its shampoos budget-friendly.
Are Pert Shampoos Good?
Pert shampoos give the hair plenty of cleanliness and hydration. Nonetheless, we would not buy these shampoos in the long run.
Pert shampoos include sulfates and silicones, which promote drying strands.
If you use them for an extended period, your hair will be stripped of natural oils. You can use this for shorter periods to treat dandruff.
If you experience frizzy hair and a dry scalp, you should try a gentler shampoo to address your issues in the long run.
You might also like to know if Pantene Micellar Shampoo is good or not.
Where to Purchase Pert Shampoo?
Here are a few significant retailers of Pert shampoos.
Walmart
Amazon
Bed Bath and Beyond
Target
eBay
CVS Pharmacy
This shampoo is available online and in-store. If you purchase through another seller, be sure it is authentic.
Possible Side Effects of Pert Shampoo
While Pert Shampoos leave your hair dandruff and frizz-free, here are some possible side effects of this shampoo.
Benzyl alcohol makes the skin peel. It causes redness and dehydration.
Dimethicone, a form of silicone, is essentially plastic. It leads to product build-up on the scalp. It clogs the pores on the scalp leading to itchiness.
Ammonium Lauryl Sulfates are harsh surfactants. They can cause hair breakage, brittleness, and frizz. In addition, they might trigger allergic responses in those with sensitive skin.
Do Pert Shampoos Have Sulfates?
Yes, Pert shampoo has sulfates such as ammonium lauryl sulfate, Ammonium Lauryl Sulphate.
I recommend you use these shampoos for a short period. Switch to milder shampoo in the long run.
Frequently Asked Questions
Q1: Are Pert Shampoos for All Hair Types?
Yes, Pert shampoos are suitable for all hair types. Pert hydrating shampoo is ideal for dry and dull hair. It is color-safe as well!
Q2: How to Contact Pert?
Visit the Pert's official website if you have product-related questions. You can email them at pert@hrbconsumeraffairs.com
When I placed the order, there was an error at checkout. I emailed customer support, and they responded in less than 24 hours.
Final Words
Overall, Pert shampoos seem to be a good value for the price, offering a range of formulations to address different hair concerns.
Their shampoos received positive reviews for their ability to clean, moisturize, and add volume to hair, respectively.
However, it is worth noting that some of these formulations contain sulfates, which are not suitable for all hair types and can strip the hair of its natural oils.
In addition, some users have reported that the scent of the shampoos can be overpowering or unpleasant.
I would suggest using it to address specific hair problems, and then stop using it after the issue is resolved.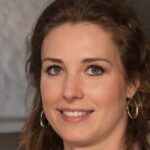 Crystal Hafley is a dedicated writer and content creator for WorstBrands, where she specializes in writing insightful reviews about kitchen appliances and fashion products.
With her expertise, Crystal provides readers with accurate and reliable information to help them make informed decisions about the brands and products they use every day. When she's not researching or writing, Crystal enjoys cooking and exploring the latest fashion trends.