Finding effective hair care products can be difficult with thousands of brands worldwide.
My friend had the same problem until she stumbled upon Neuma Shampoos. She tried them and asked me to use them.
So, after using it for quite a while, I am now ready to share my Neuma Shampoo Review and tell you if these are worth trying.
Neuma Shampoo Review
Here are some of the most popular Neuma Shampoos.
1. NeuMoisture Shampoo
The NeuMoisture shampoo is a mild formula that gently cleans and nourishes your hair.
The shampoo contains multiple sulfates, which help create a lot of lather. This is a great shampoo to create a shiny look.
With a combination of Shea Butter and sunflower seed oil, this shampoo offers optimal moisturization to help strengthen your hair and improve its overall quality.
I have used this product for a few days, and my hair has improved. However, this product can cost up to $66 for a 25.4 Fl. Oz. a bottle that is relatively more expensive than other everyday shampoos.
Pros
Adds moisture
Gentle cleansing
Shiny hair
Cons
2. ReNeu Shampoo
The ReNeu Shampoo is another incredible product developed by Neuma.
It contains a clean formula without any sulfates and parabens, as they can often damage your hair.
This Neuma shampoo contains vanilla and peppermint oil that can give you a refreshing feel. Peppermint oil also helps promote effective hair growth.
Moreover, multiple shampoo surfactants help create a good lather that can remove dirt and dust buildup.
Sunflower seed oil used in the product is a great way to protect your hair from UV rays and heat damage.
However, this shampoo is not easily available everywhere compared to other Neuma Shampoos.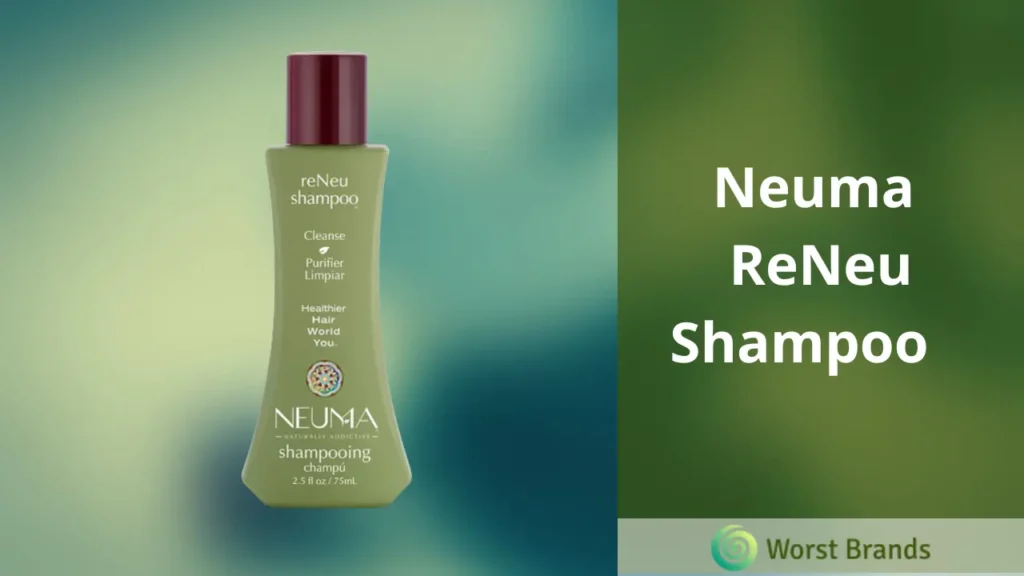 Pros
Sulfate and Paraben free
Protection from UV
Great Fragrance
Cons
3. NeuVolume Shampoo
As the name suggests, the NeuVolume shampoo is a volume-adding product that improves your hair's overall texture and quality.
It contains coconut extracts that nourish and give you soft and smooth hair.
This product also contains Shea Butter which is highly beneficial for your hair as it can add moisture and nurture your strands.
Moreover, the shampoo has a great smell that will keep you refreshed all day.
My friend has been using this shampoo for months, and the texture of her hair and volume has increased a lot.
The shampoo contains relatively fewer surfactants, making it challenging to create a good lather.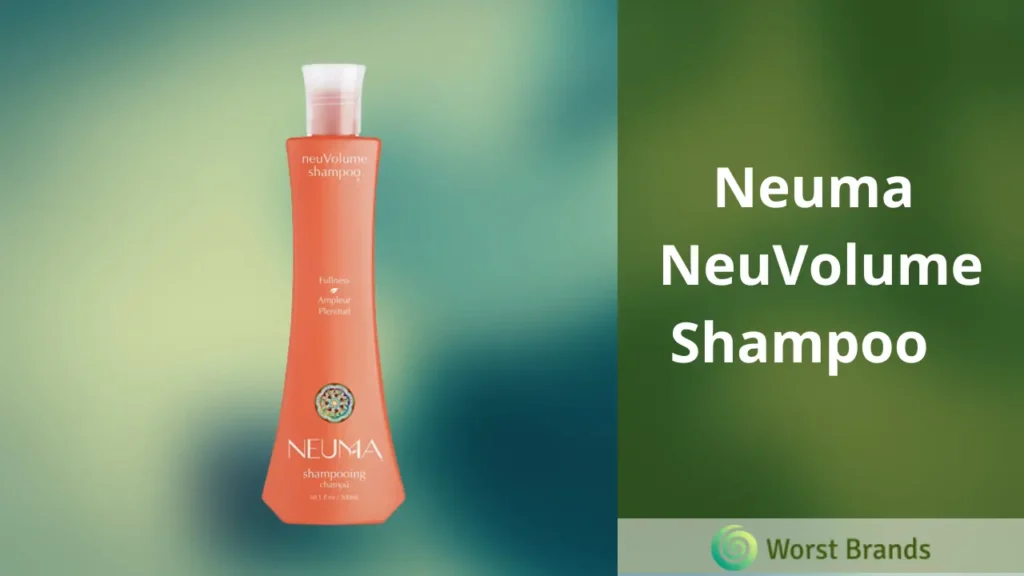 Pros
Increases volume
Soft, smooth hair
Contains Shea Butter
Cons
Neuma Shampoos: What Do Customers Say?
With an Amazon rating of 4.5 or more for each of the shampoos, Neuma is creating waves in the international hair care market.
The brand is loved by many people worldwide, and most of the comments are positive as well.
Some customers claimed that these products improved their damaged strands and revitalized their hair, while others were in love with the fantastic fragrances.
A few consumers also claimed that these products reduced dandruff and helped them eliminate split ends.
My friend added that her fragile hair improved significantly, and the shampoo added a lot of volume to her thin strands.
For me, the shampoos were all about healthy hair growth and fuller hair. I can tell you that I was not disappointed with the product.
However, some customers were not pleased as they claimed the products are expensive and it is hard to create a lather that forces them to use many more products.
Similar Blogs:
Are Neuma Shampoos Good?
There is no doubt that Neuma Shampoos are placed at higher price tags than most shampoos available in the market.
However, we believe that there is a reason behind that. The Neuma products are gluten-free and contain a vegan formula.
These shampoos are also free of harmful chemicals that can damage your hair.
With natural ingredients and essential oils, these shampoos can greatly benefit your hair and encourage effective hair growth.
For the nourishment and benefits of these shampoos, $66 for a bottle does seem completely worth it.
5 Reasons to Purchase Neuma Shampoos
Let's consider some of the reasons why you should consider trying these shampoos.
The Neuma Shampoos are made with natural ingredients and are cruelty-free.
These shampoos nourish and moisturize your hair, giving you soft and shiny hair.
Neuma shampoos are accessible and can be purchased from all over the world.
The products contain essential oils that can improve the quality and texture of your hair.
These shampoos have relaxing fragrances that can last all day.
Where to Buy Neuma Shampoo?
Here are some of the popular stores that sell these shampoos.
Neuma Beauty
Amazon
Walmart
eBay
Ubuy
Apart from these popular stores, some other local supermarkets and beauty stores may also be able to sell you these shampoos.
Possible Side Effects of Neuma Shampoos
Let's look at some of the possible side effects of Neuma Shampoos.
Peppermint extracts can lead to skin irritation and redness if you have sensitive skin.
Linalool is a common ingredient often used in a fragrance that can cause an allergic reaction.
Some of the preservatives used in these shampoos, such as Potassium Sorbate, can cause eye irritation.
Certain ingredients, such as Panthenol, can lead to contact dermatitis for some people with sensitive skin.
Common Ingredients of Neuma Shampoos
Here are some of the ingredients used in Neuma Shampoos.
Water
Disodium Cocoyl Glutamate
Benzyl Alcohol
Olive Fruit Oil
Shea Butter
Potassium Sorbate
Coconut Extract
Sodium Lauroyl Methyl Isethionate
Dimethicone Copolymer
Cocamidopropyl Hydroxysultaine
Citric Acid
Limonene
Potassium Cocoate
Phenoxyethanol
Peppermint Oil
Lavender Extract
Sunflower Seed Oil
Linalool
Potassium Cocoyl Glycinate
Sodium Acetate
Sweet Almond Oil
Sodium Cocoyl Isethionate
Hydrolyzed Quinoa
Peppermint Leaf Extracts
Panthenol
Hydrolyzed Vegetable Protein
Fragrance
Is Neuma Shampoo Sulfate-free?
Neuma shampoos do not contain harmful chemicals such as sulfates and Parabens, as they can damage your hair.
Frequently Asked Questions
Q1: Is Neuma Shampoo Safe?
Yes, Neuma shampoos are made of natural ingredients that are entirely safe for your hair. These shampoos do not contain any toxins and can be used regularly.
Q2: How to Use Neuma Shampoo?
You can use these products just like any other everyday shampoo. Take a small amount of product and apply it to wet hair. 
Massage for a couple of minutes to create a good lather before rinsing it.
Conclusion
Neuma shampoos can be a great option for those looking to improve their hair's overall quality and appearance.
Unlike many other products in Neuma, Shampoos are a safe option for all kinds of hair.
The natural ingredients and essential oils used in these shampoos nourish your hair.
I would recommend Neuma shampoos for anyone willing to invest in the health of their hair.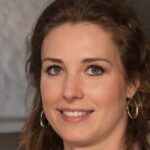 Crystal Hafley is a dedicated writer and content creator for WorstBrands, where she specializes in writing insightful reviews about kitchen appliances and fashion products.
With her expertise, Crystal provides readers with accurate and reliable information to help them make informed decisions about the brands and products they use every day. When she's not researching or writing, Crystal enjoys cooking and exploring the latest fashion trends.