Having a compatible fridge that is easy to carry to your home and easy to set up is no less than a blessing.
But these refrigerators might give you a tough time accommodating space and storage. So we have chosen the Hisense fridges that cover all your problems from transport to space.
After a lot of research, we have come up with these Hisense refrigerator reviews that you will find helpful for your next intelligent purchase.
Hisense refrigerators are quiet, easy to clean low in price, and have the latest technology. These also have humidity control functions.
Hisense Refrigerator Review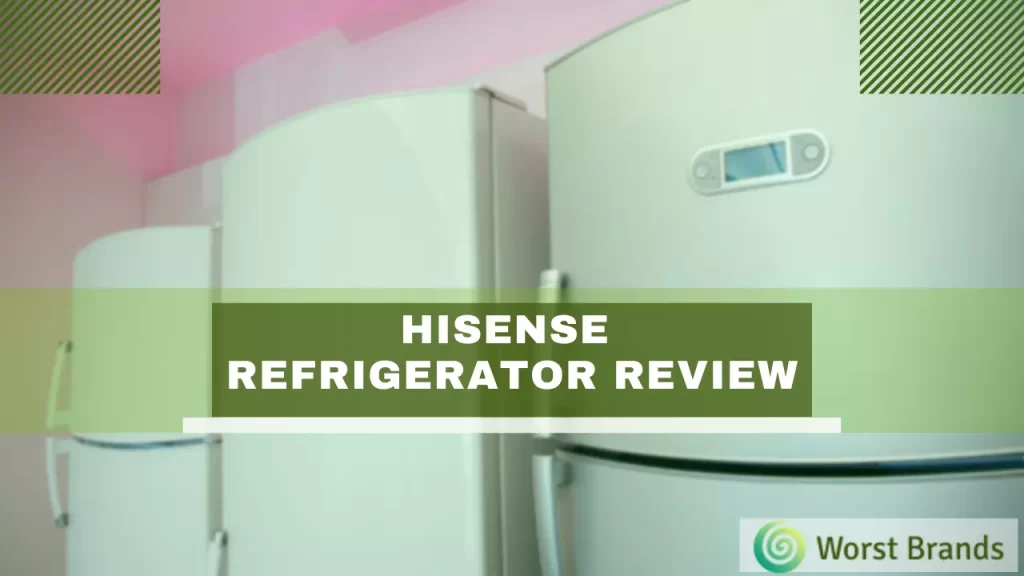 You will see many brands that offer a wide range of designs and technologies. But why we choose Hisense to review because of its unique specs.
Well, to cut to the chase, let's start with its winning points. The high-end design at a reasonable price is the definition of Hisense refrigerators.
The diverse range has different door styles and also has distinctive interior options.
You can choose according to technology and style. But these are comparatively small fridges to other high-end brands.
So we think that these are the best options for small spaces. The cost range varies from $999 – $5000+.
Hisense fridges are designed in a way that gives you ultimate portability options.
You can switch or remove the ice-makers according to your need. The adjustable shelves are the cherry on top.
So, it lets you preserve your food items at proper humid temperatures. Another cool feature is setting the freezer temperature to -2 degrees to get the best results.
Although it offers unique super cool and freezing technologies, this heavy-duty working makes these appliances less energy-efficient.
| Hisense Refrigerator Review Features | Details |
| --- | --- |
| Refrigerator Styles | French-door, side-by-side, top-mounted, bottom mount, bar |
| Common Features | Fashionable handle design, water dispenser, folded coke rack, LED lighting, alarm function, moisture fresh crisper, removable twist ice maker |
| Technologies | Total No Frost, Nano Fresh Technology, Touch Electronic Control, Dual-Tech Cooling, Super Freeze Function, Super Cool Function, Multi Air Flow System, Holiday Function, Semi-automatic Defrosting |
| Reliability | Hisense refrigerators are generally reliable, with a 4.5 out of 5-star reliability rating according to a consumer survey. They also offer a one-year warranty. |
| Pros | Wide variety of fridges, spacious and stylish, modern and latest technologies, user-friendly interior, components offer absolute compliance |
| Cons | Not all fridges have the same latest features, lacks high-grade energy efficiency rating |
So you might save money from the purchase, but you'll have to pay your voluminous electricity bills.
Related: BadRefrigerator Brands to Avoid
Hisense Refrigerator Styles:
Hisense is one of the brands that has introduced various refrigerators that may vary indoor styles and sizes.
These types will also differ in their mode of performance and storage capacity.
These different styles are as follows:
French-door style fridges – the latest features but expensive
Side-by-Side fridges – spacious and very handy
A top-mounted fridge – a top-rated model with a good price
Bottom mount fridges – budget-family pick for big families
Bar fridges – good value fridge for the price
Common Features of Hisense Refrigerators:
Hisense is one of the versatile brands in terms of features, designs, and modernism. You will see diversity in each model's features which makes them unique.
All of these fridges have solid stainless steel in-built with varying outlooks. Some of the common features of these refrigerators are:
1. Fashionable Handle Design:
The tall, elongated, and in-built door handles are these Hisense refrigerators' traditional yet classic style.
They look beautiful and provide a handy space to open the door with ultimate ease.
2. Water Dispenser:
Most models carry through-the-door water dispensers, but some carry inside the fridge.
The capacity of the water dispenser varies depending on the size of the model.
3. Folded Coke Rack:
This handy fridge component will let you carry cold drinks and long bottles in place.
So you can either use it if needed or remove it to make more room for other things.
4. LED Lighting:
The interior LED will provide a more user-friendly experience more feasible. It will assist you in managing things even in the dark.
5. Alarm Function:
You will find this feature in top-mounted and French-door style models.
It will give you the privilege of using updated technology perks with maximum outreach.
So, you can set alerts to give you reminders for different activities.
6. Moisture Fresh Crisper:
These compartments provide a good space for keeping your groceries and maintaining a suitable temperature for them.
It will also keep the humid level at a certain point to prevent the food from drying out.
7. Removable Twist Ice Maker:
You will find these ice makers in almost every freezing compartment.
You can use it to make ice and remove it to make more space in your freezers.
Technologies of Hisense Refrigerators:
We have broken down the different working technologies used for all types of these refrigerators.
You may not find all of these in one type, but you can have almost all of these technologies in the French-door style.
1. Total No Frost:
It is an improved technology that has replaced defrosting. It will maintain your food's freshness and moisture, such as vegetables and fruits, without freezing or defrosting it.
It is present in almost all hi-sense fridges except the single-door version.
2. Nano Fresh Technology:
This technology ensures that the cool air reaches the minute level even at the Nano level.
It is done to keep the food fresh and prevent it from getting rotten. It is the ritual of Hi-sense to find this feature in all styles.
3. Touch Electronic Control:
The digital touch control panel is present in all styles except the single-door one.
It facilitates monitoring several features such as temperature range and water filling measurement at a single touch.
4. Dual-Tech Cooling:
Another amazing maintenance technique will keep the humidity up to the appropriate level to avoid drying the meals.
Dual-cool technology is preset in all giant cooling machines.
5. Super Freeze Function:
It will make your food freeze in no time by dropping the temperature up to -24 degrees.
It is mostly used to preserve food items prone to microbial contamination. You will find this feature in almost every model of Hi-sense.
6. Super Cool Function:
As the name indicates, this feature will keep maintain the super cool internal temperature of the fridge.
It regulates the temperature of +2℃ for 6 hours in each compartment to keep food fresh and ready to eat.
Also, you will find this feature in all of the big models of hi-sense.
7. Multi Air Flow System:
You will find this updated technology only in fresh-style fridges. It will maintain the airflow evenly in all compartments throughout the whole machinery.
Thus it will keep your food fresh and healthy.
8. Holiday Function:
It is an energy-saving feature present in top-mounted hi-sense fridges.
This feature maintains the internal temperature of your fridge by maintaining 15 degrees to prevent any foul smell or mold, even if it's empty.
9. Semi-automatic Defrosting:
You will find this technology in single-door refrigerators to monitor excessive cooling and burning while ice-making.
It acts as a control panel to monitor the temperature range.
Are Hisense Refrigerators Reliable
Yes, Hisense Fridges are very reliable and long-lasting. I have owned a Hisense refrigerator for the past three years and have been generally satisfied with its performance.
In my experience, the fridge has been reliable and has had no major issues. It has a consistent temperature and keeps my food fresh.
I have also heard positive things from friends and family who own Hisense refrigerators. They rated Hisense as one of the most reliable refrigerators they ever owned.
According to consumer reviews, Hisense refrigerators generally receive high marks for reliability. In a survey of over 2,000 consumers by a leading consumer magazine, Hisense refrigerators received a reliability rating of 4.5 out of 5 stars.
Hisense also offers a one-year warranty on its refrigerators, which is standard for most appliance manufacturers. This can give you added peace of mind and protection against any potential issues.
Overall, it seems that Hisense refrigerators are reliable appliances that are worth considering if you're in the market for a new fridge.
While no product is perfect and some customers may have had issues with their Hisense refrigerators, the majority of reviews and ratings suggest that these appliances are dependable and perform well.
Pros and Cons of Hisense Refrigerators
After going through many products and talking to a few testers of these Hisense fridges, we have concluded some merits and demerits of these cooling machines.
What we like
A wide variety of fridges
Spacious, handy, and stylish
Modern and latest technologies
User-friendly interior
Components offer absolute compliance
What we don't like
Not all fridges have the same latest features
Lacks high-grade energy efficiency rating
Most Reliable Hisense Refrigerators
We have selected four different designs having varying features that the users most enjoy.
| Hisense Refrigerator Model | Features |
| --- | --- |
| RS826N4ABU | Energy-star certified, total no frost, DC Centrifugal Fan, 826L capacity |
| RF697N4ZS1 | Multi-air flow system, 3-star energy efficiency ranking, super cool and freezing technology, spacious fridge |
| RT533NAIS | Moisture fresher crisper, holiday function, LED interior, 4.5-star energy efficiency certified |
| RR229D4WGU | Adjustable shelves, energy-star certified, through-the-door dispenser, semi-defrosting technique |
We hope that you will find your best one from the given below:
1. Side-by-Side Hisense Refrigerator- RS826N4ABU Review
Energy-star certified
Durable
Total no frost for fresh food
DC Centrifugal Fan
The Hisense RS826N4ABU is an Energy Star-certified refrigerator that is designed to keep your fresh food fresh.
It comes with a DC Centrifugal fan which ensures that the air is circulating all around the room to help maintain the temperature of your food.
It also has an 826L capacity which is good enough for a family of 5 people.
The Hisense RS826N4ABU has a sturdy exterior that is easy to clean. The exterior also features a white finish, which looks nice and modern.
Inside the refrigerator, you will find 4 easily adjustable shelves. There is also a removable drip tray that is dishwasher safe.
The interior also features a lighted door handle, making finding your food easy.
It is the best pick if you want a big roomy fridge for your big family. The space it provides is mind-blowing.
It is best for large open kitchens. So you might check your space before buying it.
2. French-Door Hisense Refrigerator- RF697N4ZS1 Review
Multi-air flow system for proper ventilation
3-star energy efficiency ranking
Touch electronic control
Finger-print-resistant door style
This fridge has super cool and freezing technology, which keeps your food cold for days in the freezer.
It's got a 3-star energy efficiency rating, so it's pretty efficient. It also comes with a multi-air flow system, which helps to keep your food cooler and fresher for longer.
It uses a touch electronic control, so you can easily adjust the temperature with just a few clicks of a button.
You can even set the timer to automatically turn on and off the refrigerator. It also has a fingerprint-resistant door style, so it's pretty easy to use.
It's got a lot of space inside, so it's perfect for storing all types of food. It's got a spacious fridge, and it's got a really large freezer compartment.
So there's plenty of room to keep your food and drinks cool. It's got a nice-looking cabinet too, which is ideal for displaying your favorite pictures.
It offers a 697L capacity total, including the freezer. However, this range is comparatively on the costly side as compared to its other models.
But the latest technology and amazing features justify each penny.
3. Top-Mounted Hisense Refrigerator- RT533NAIS Reviews
Moisture fresher crisper
Holiday function for durability
LED interior
4.5 star energy efficiency certified
The Hisense RT533NAIS refrigerator is one of the best refrigerators that we have reviewed, and it is a great option if you're looking for a stylish, energy-efficient, and well-designed refrigerator.
The Hisense RT533NAIS is a very compact model with a sleek design and slim silhouette that makes it easy to place in your kitchen.
It also has a modern look and feels, which is more appealing to most people.
Hisense has added a few other features, such as LED interior lights and a moisture freshener crisper.
This crisper is designed to help keep food fresh by absorbing excess moisture and keeping it from dripping on the floor.
It also has an energy-saving mode that will lower the temperature of the fridge when it's not in use and a holiday mode that keeps the fridge at a lower temperature when it's not in use.
It's rated 4.5 stars for energy efficiency, which is quite impressive.
It is best for you if you are into traditional fridge styles. Because this model will offer you maximum storage space and capacity of 533L, it is more cost-effective than other models.
4. Single-Door Hisense Refrigerators- RR229D4WGU Review
Adjustable shelves
Energy-star certified
Semi-defrosting technique
through-the-door dispenser
There are 6 adjustable shelves, which are ideal for storing all kinds of food. They are easy to set up, too, and they're not going to move around after they've been put up.
There are also two doors that open up to make accessing items in the fridge easier.
It also has an energy-star-certified rating, which means it's energy-efficient. The semi-defrosting technique helps reduce the amount of energy used by the fridge, so it's a good choice if you're looking for a compact refrigerator.
The RR229D4WGU is perfect for people who are looking for a high-quality, energy-efficient refrigerator with a through-the-door dispenser. It's not just a stylish refrigerator but also a great investment.
This model is best for compact spaces. An ideal choice for hostels and people who lives in apartments.
Despite its small size, it gives enough space to keep your things organized, even in bulk.
Conclusion: Hisense Fridge Review
Hisense allows you to enjoy the latest technology at a reasonable price. You can choose stylish appliances that suit your kitchen cabinet best but like every good thing has a downside.
Likewise, these refrigerators can have a hard time paying lucrative bills. Otherwise, these are the best quality-piece from every aspect.
I hope you have a clear idea about the different types of refrigerators since they come in various styles, sizes, and prices.
It is not that easy to choose the best refrigerator for your home but I have tried my best to help you make the right decision.
You can also check out the reviews online to get more information about the top-rated refrigerators.
Related Articles of Hisense Refrigerators: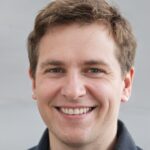 Steven Settles is a professional content writer with over 7 years of experience in writing for different niches, including brand reviews, technology, fitness, and more.
Currently, he is working as a content writer for WorstBrands, where he provides insightful reviews of different products, including home appliances, outdoor gear, fashion, and kitchen products. In his free time, Steven enjoys traveling and exploring new places.