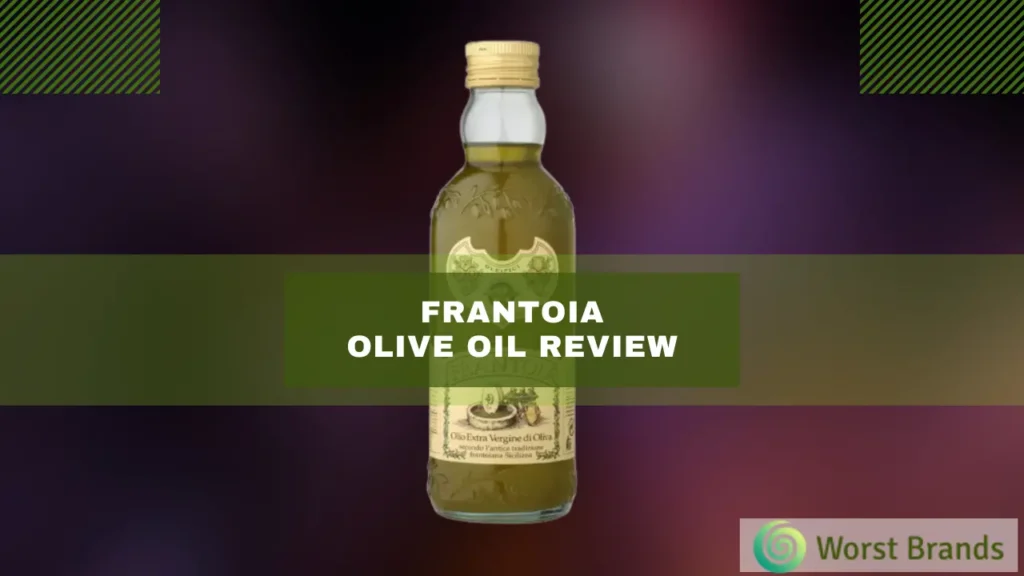 You know that extra virgin olive oil is the best kind of olive oil, but have you ever wondered what makes it so special?
It turns out that the ingredients and extraction process differentiates a good oil from others. If you are a fan of EVOO, then I have something special for you.
Frantoia Olive Oil offers some of the fine stuff on the market, and I'm not just saying that because I'm biased. Seriously, their oils are top-notch and perfect for any food lover.
Want to know more about this brand? Read this Frantoia Olive Oil review guideline.
It will not only give you an in-depth evaluation but will also describe our experience with the oil.
Frantoia Olive Oil Review
I am always looking for new and interesting olive oils to try, and Frantoia Olive Oil fits the bill. The company is not well-known, yet its products are making a difference.
You can get the following olive oils items at Frantoia Barbera outlets:
Barbera Frantoia Extra Virgin Olive Oil
Frantoia Italian Extra Virgin Olive Oil
Barbera Frantoia Sicilian Extra Virgin Olive Oil and more
These products come in different packaging. You can also buy bundles of 3 or 5 bottles. The containers are made of glass and have a distinctive Barbera trademark logo.
I set my hands on Barbera Frantoia Extra Virgin Olive Oil. In fact, this oil was accidentally discovered when I was in Siena, Italy.
We fell short of the oil, and the local market offered us this oil. Nonetheless, below is my experience with the oil.
The Frantoia Olive Oil has a fresh, herbaceous aroma. It has a natural flavor with a bold peppery spice taste, perfectly complementing all my favorite foods.
I have used Frantoia Olive Oil in countless dishes, which never disappoints.
Whether I am sautéing veggies, whipping up a quick salad dressing, or roasting some meat, this oil adds flavor and richness to any dish.
It is incredibly versatile and can be used in various cooking methods, making it a true workhorse in my kitchen.
However, there are a couple of drawbacks to Frantoia Olive Oil. For one thing, Frantoia Italian EVOO has a different taste in the USA market. I don't know if it is due to a difference in the oils or a faulty batch.
Additionally, I have occasionally found that my hands get a bit too greasy after using this oil.
This is an annoyance when I'm in the middle of cooking and don't want to be left with sticky fingers.
Overall, I highly recommend Frantoia Olive Oil as an excellent choice for any home chef, as my team also loves its distinctive flavor.
Things We Liked
A distinctive peppery scent
Excellent flavor and taste
Packaging is beautiful
Things We Didn't Like
The texture properties are not great
Alongside Frantoia, we have tested several other Olive Oil brands. So, you might like to read about the below blogs as well:
Is Frantoia Olive Oil Real or Fake?
Yes, the brand is 100% genuine.
The company has been making the oil for over a century and is well-known in Italy.
Also, the company has several rewards like gold medals in Oil Competition Sommelier, Tokio, 2018, and Domina International Olive Oil Contest, Palermo, 2016. All these things speak to the authenticity of the Frantoia Olive Oil.
Also Read: Bono Olive Oil Review 2023 – Is It Real & Pure?
Is Frantoia Olive Oil Good?
Yes, Frantoia olive oil is good.
In fact, it has been one of my favorites. This oil has a fruity flavor and a slightly peppery finish, making it great for salads, dipping bread, or drizzling over food.
Another distinctive trait of the oil is that it is unfiltered and has a high concentration of polyphenols.
However, we don't find the oil's texture properties above par. It can make your hands greasy.
Also, look for expiry or Best Before the date, as it can also impact the consistency of the oil.
Who Makes Frantoia Olive Oil?
The Barbera Family has been making Frantoia Olive Oil for generations.
It is a true family business, with each family member playing an important role in producing this delicious olive oil.
The company was founded by two brothers, Vincent and Lorenzo, in 1894. Since then, they have been in commercial olive oil production.
Is Frantoia Olive Oil Pure?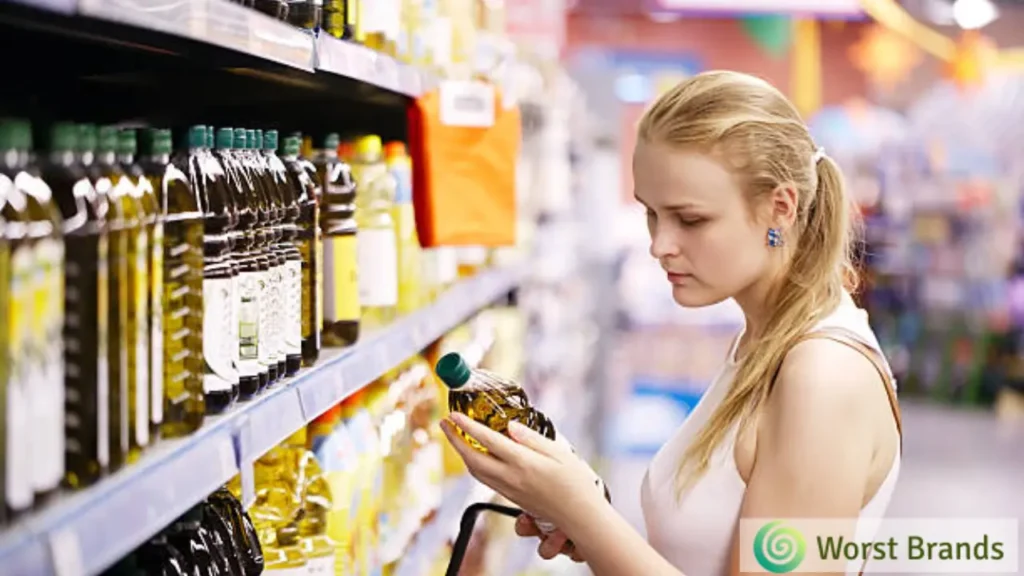 Yes, Frantoia Olive Oil is pure.
Most of their products are only made of the olives from the Frantoio tree that are cold-pressed manually.
It is an Italian tree and produces some of the finest quality olive oils in the world. Similarly, their Barbera Frantoia Sicilian Extra Virgin Olive Oil is made of Sicilian olive varieties that include:
Cerasuola
Nocellara
Biancolilla
Customers' Review About Frantoia Olive Oil
The overall customer score is 4.7/5, which is quite good. Many customers said they had their first experience with Frantoia Olive Oil and are quite happy.
A few consumers praise its taste, and some define its flavor as top-class.
However, some customers mentioned its consistency, which we also second.
A fair few buyers were unhappy with the packaging, but we didn't have any issues like that.
Frantoia Olive Oil Uses
Frantoia olive oil can be used in various ways, from cooking to skincare.
Here are a few of its many uses:
Frying
This olive oil has a high smoke point, meaning you can use it for frying without fear of it burning.
Baking
The oil's mild flavor makes it perfect for baking cakes, cookies, and other desserts.
Salad Dressing
The light flavor of Frantoia olive oil pairs well with salads and vegetables.
Skin Care
The oil is gentle enough to use as a moisturizer on delicate skin. It is also said to help reduce the appearance of wrinkles and age spots.
Where is Frantoia Olive Oil Made?
The Frantoia Olive Oil company is made in Palmero, Italy.
All of their oils are made from olives grown on the estate. They use a combination of cold extraction and traditional methods to create their oils.
They have been producing high-quality olive oil for over 100 years. Their products have won awards from some of the most prestigious competitions in the world.
Frantoia Olive Oil Ingredients
The following are the ingredients of Frantoia Olive Oil:
Different types of olives
Water
Salts
Mono and polyunsaturated fatty acids
Polyphenols and antioxidants
Wrapping Up
Frantoia Olive Oil has been making commercial olive oil products for over a century. Their products are considered worldwide and are quite good.
We were pretty happy with this oil's taste and scent when we used it. The packaging was also excellent. However, we do have our concerns over its texture.
I have used this olive oil in many food varieties during different, and I am pleased with the results.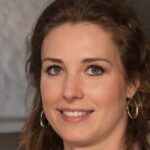 Crystal Hafley is a dedicated writer and content creator for WorstBrands, where she specializes in writing insightful reviews about kitchen appliances and fashion products.
With her expertise, Crystal provides readers with accurate and reliable information to help them make informed decisions about the brands and products they use every day. When she's not researching or writing, Crystal enjoys cooking and exploring the latest fashion trends.