There aren't many companies that make natural and effective hair products just for men.
I had difficulty finding good shampoos for men, but that changed when I found Dr. Squatch.
It is a great brand that makes ideal shampoos for men. Read this Dr. Squatch Shampoo Review to know what this shampoo is all about.
Dr. Squatch Shampoo Review
In this blog, we will review our favorite Dr. Squatch Shampoos.
1. Fresh Falls Shampoo
Dr. Squatch shampoo is excellent for rough and dry hair. It is made of natural ingredients, gives terrific freshness, and makes my hair soft and smooth.
Comfrey and Nettle leaf extracts are enriched with vitamins, nutrients, and strengthening properties that make your hair healthy and strong inside out.
Jojoba oil is a moisturizing agent that locks moisture in hair and scalp and prevents dandruff.
Oat protein and honey have emollient properties, which increase hair's softness and smoothness.
However, since this shampoo is sulfate free, it takes more quantity to lather well.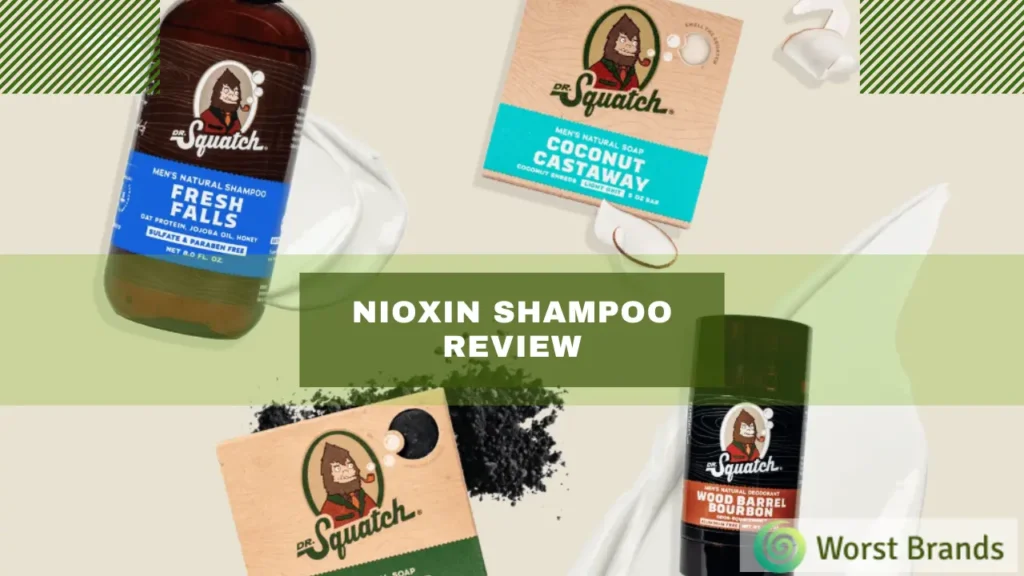 Pros
Fresh and clean hair
Strengthening the hair
Moisturizing
Cons
2. Pine Tar Shampoo
My brother has dandruff and dull hair. Due to that, his hair looks glum all the time.
However, since he started using the Pine Tar Shampoo, his life has become easy.
It is infused with Jojoba oil, a Conditioning Agent that protects the scalp and hair from losing moisture.
The presence of vitamin E seals the hair follicle and makes them stronger.
Avocado oil is enriched with vitamin E, a hydrating agent that adds softness and smoothness.
Pine tar is packed with nutrients that promote hair growth, eliminate dandruff, repair the itchy scalp, and slow down hair graying.
Conversely, guys with blonde or light hair should avoid using this shampoo as its black pigments will not go with your shades and will mess up your hair color.
Pros
Combat dandruff
Adds shine
Repairs dry scalp
Cons
Not suitable for all hair type
3. Cypress Coast Shampoo
My dad was concerned about his persistent hair fall, and nothing seemed to work.
I decided to get him Cypress Coast Shampoo, which worked wonders for his situation.
Cypress oil in this formula drastically improves hair growth and reduces hair fall. It also repairs damaged scalp, sealing and tightening hair follicles.
Nettle and Comfrey leaf extract provides strength, adds shine, and moisturizes the scalp and hair.
Bergamot oil is packed with antioxidants, and fatty acids that tame unruly hair and help detangle it by smoothing properties.
Tea tree essential oil eliminates dirt buildup and gives a clean wash. It is also used for its relaxing scent.
However, Decyl Glucoside used in this formula can cause itchiness and rashes to sensitive skin, so my younger brother avoids using this formula.
Pros
Reduce hair fall
Improves hair growth
Moisturizing
Cons
Comparison Table of Different Dr. Squatch Shampoos
| Products | Treats Damaged Hair | For All Hair Types | Smooth and Soft Hair |
| --- | --- | --- | --- |
| Fresh Falls Shampoo | Yes | Yes | Yes |
| Pine Tar Shampoo | Yes | No | Yes |
| Cypress Coast Shampoo | Yes | No | Yes |
Customer Reviews about Dr. Squatch Shampoos
Dr. Squatch has notable ratings of 4.6 out of 5 on multiple platforms.
Customers share a mutual appreciation for how well these shampoos work for their rough and hard hair.
According to most users, they never cared about using natural and good Shampoos and were fine with anything.
Luckily, Dr. Squatch made a positive impact, and now they see a visible change in their hair texture.
One of the biggest concerns for guys was the feminine and fruity scents of the shampoos, but Dr. Squatch solved that issue with its manly and strong scents.
Customers say that Dr. Squatch Shampoos combat all their hair concerns and make their hair smooth and healthy.
However, people warn others that not all shampoos are suitable for everyone.
So, read about it and take a patch test beforehand, or you can face damaged hair or irritation.
Also Read:
Are Dr. Squatch Shampoos Good?
Dr. Squatch is recognized worldwide for its exemplary shampoos for men.
The shampoos provide deep care for the scalp and hair by repairing the damage and making hair soft and healthy. They also offer the most relaxing and manly scents.
Dr. Squatch Shampoos are relatively affordable, considering the benefits. You can get an 8 FL OZ bottle for $16 ($2/FL OZ). For us, this shampoo is worth every penny.
7 Reasons to Buy Dr. Squatch Shampoos
This shampoo works great for rough and dry hair.
It drastically reduces persistent hair fall that eventually leads to balding.
Its manly and strong scent is appealing to everyone.
This shampoo also prevents premature graying of hair which is common in men.
It removes dandruff and saves you from a dry and itchy scalp.
Dr. Squatch Shampoos gives you a deep and fresh cleanse.
It adds shine to dull and glum hair.
Common Ingredients Found in Dr. Squatch Shampoos
Here is a list of some common ingredients used in every Dr. Squatch.
Water
Decyl-Glucoside
Glycerin
Coco-Glucoside
Fragrance
Citric Acid
Xanthan Gum
Trehalose
Honey
Jojoba Seed Oil
Sodium StearoylLactylate
Rosemary Leaf Extract
Calendula Officinalis Flower Extract
Nettle Leaf Extract
Horsetail Extract
Comfrey Leaf Extract
Hydrolyzed Oat Protein
Tocopherol
Gluconolactone
Potassium Sorbate
Sodium Benzoate
Calcium Gluconate
Where to Buy the Dr. Squatch Shampoo?
You can grab your bottle of Dr. Squatch Shampoo from the official website or the stores mentioned below.
Amazon
eBay
Walmart
CVS
Ulta
Riteaid
Target
Potential Hazards of Dr. Squatch Shampoos
Here are some possible side effects of the ingredients used in Dr. Squatch Shampoo.
Potassium Sorbate irritates your skin and eyes.
Sodium StearoylLactylate might cause allergic reactions, itchiness, or eye irritation.
Coco Glucoside may lead to headaches or dizziness.
DecylGlucoside can cause itching, stinging, burning of skin, redness, or rashes.
Frequently Asked Questions
Q1: How Often Should You Use The Shampoo?
You should use these shampoos only twice or thrice a week as they have long-lasting effects. 
Q2: Can Dr. Squatch Shampoo Help With Dry Scalp? 
Yes, these shampoos repair the dry and damaged scalp and moisturize and soothe the scalp.
Conclusion
Dr. Squatch is a game-changer in the men's hair care industry, providing natural and effective hair products that cater to specific hair concerns.
The Fresh Falls, Pine Tar, and Cypress Coast Shampoo have received outstanding customer reviews for their ability to transform rough and damaged hair.
Each shampoo is packed with natural and effective ingredients obtained from the earth, that revitalizes and regenerates the hair's growth, health, and shine.
I suggest you try this shampoo according to your hair type and flaunt your new and improved hair.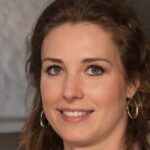 Crystal Hafley is a dedicated writer and content creator for WorstBrands, where she specializes in writing insightful reviews about kitchen appliances and fashion products.
With her expertise, Crystal provides readers with accurate and reliable information to help them make informed decisions about the brands and products they use every day. When she's not researching or writing, Crystal enjoys cooking and exploring the latest fashion trends.