Finding the most suitable shampoo for your hair concerns can be tricky. So, if you want to upgrade your hair treatment, Cremo Shampoos is your answer.
My brother's hair transitioned from fine and dull to thick and nourished. I couldn't believe it could be done with shampoo, and I had to try it myself.
I was amazed too! So, I came up with this Cremo Shampoo Review to tell you more about this excellent shampoo.
Cremo Shampoo Review
There is an extensive range of Cremo Shampoos targeting different concerns. I will share my experience with a few in this Cremo Shampoo Review.
1. Thickening Shampoo Juniper & Eucalyptus
My brother was distressed due to his sudden thinning of hair. No matter how many products he tried, nothing seemed to work.
It was until he found Cremo Thickening Shampoo through a good friend. This formula was a game-changer for his hair.
Thickening shampoo is infused with Juniper berry extracts and Eucalyptus. Juniper berry Extracts are known for their regenerative properties.
This Cremo Shampoo promotes the growth of new hair, adds strength to thin hair, and works wonders for giving volume to your hair. It also has a pleasant scent.
It brought back fullness and volume with more shine and thick, moisturized hair. For him, its aromatic scent was the cherry on top.
But there's a catch! This Shampoo is more effective for people with thin and fine hair. So, you may not experience a massive change if you have thick hair.
Pros
Thickening of hair
Contains regenerative properties
Cons
Not suitable for all hair type
2. 2-In-1 Blue Cedar & Cypress Shampoo & Conditioner
It's pretty burdensome to maintain your hair and control persistent hair fall. Like most of you, I was facing the same issues.
Well, not anymore! Cremo's 2-in-1 Blue Cedar and Cypress Shampoo is an all-in-one formula to combat your problems.
This Shampoo has made my hair healthy and strong. My hair fall reduced to nothing, and my hair is now much more manageable.
Its deep cleansing formula goes deep into your root and provides a deep cleanse.
Cedar thoroughly cleanses the scalp and restores the natural oil that helps your hair to become strong and healthy.
However, Sodium Laureth Sulfate used in this formula caused severe irritation in my eyes for 3 to 4 hours after the wash.
Pros
Reduced hair fall
Deep cleanses
Manageable hair
Cons
3. 2-In-1 Sage & Citrus Shampoo & Conditioner
A dry scalp can be very irritating and increases dandruff. It makes your hair rough, brittle, and dull.
My friend had incredibly dull & rough hair, and her dandruff was quite visible too.
It made her very uncomfortable, and she used to avoid going out. But then her elder sister introduced her to Cremo Shampoos.
This formula is highly beneficial for people with dry and dull hair, as its key ingredients target those concerns.
Citrus oil directly treats dry, flaky, or itchy scalps, and vital vitamins found in citrus oil reduce dandruff.
Its moisturizing agents penetrate the hair, preventing them from getting dry and brittle.
Sage goes deep within the scalp and increases blood circulation, promoting growth. It helped hair get softer, thicker, and nourished.
However, this moisturizing formula may not be effective for people with greasy hair.
That's because moisturizing agents can not remove their excess sebum production.
Pros
Moisturizing
Anti-dandruff
Cons
Not suitable for greasy hair
Comparison Table of Different Cremo Shampoos
| Products | Treats Damaged Scalp | For All Hair Types | Improves Growth |
| --- | --- | --- | --- |
| THICKENING SHAMPOO JUNIPER & EUCALYPTUS | Yes | No | Yes |
| 2-IN-1 BLUE CEDAR & CYPRESS SHAMPOO & CONDITIONER | Yes | Yes | Yes |
| 2-IN-1 SAGE & CITRUS SHAMPOO & CONDITIONER | Yes | No | Yes |
Cremo Shampoos: What do Customers Say?
Cremo Shampoos have impressive ratings of 4.6 out of 5 on most of their shampoos on different platforms.
Consumers are pleased by its 2 in 1 shampoo and conditioner products. People love how balancing the formula is; not too firm nor too light.
According to most customers, their hair has turned out nourished, healthy and revitalized.
Male customers say these shampoos work great on their hair types and are a fan of these uncommon scents.
Some customers have appreciated its unique bottles. Most people say Cremo Shampoos think out of the box regarding its packaging and scent.
However, some people are not pleased with its results. According to them, this Shampoo does not significantly affect their hair.
Also, some people experience mild allergies and dry scalp after use.
You may also love to read customer reviews on other shampoo brands:
Are Cremo Shampoos Good?
Cremo Shampoos are an all-in-one kind of product. Owning one of these shampoos is handy as they provide complete care to your hair.
The formula of these shampoos treats your hair from deep within the roots making your hair nourished, stronger and thicker. Plus, its uncommon yet aromatic scents complete the package.
What's more, these shampoos are affordable compared to other professional products. You can get a 16 FL OZ bottle for $7.99.
Hence, we'd say that Cremo Shampoos are worth the try.
Why Choose Cremo Shampoos?
Out of many reasons, I'll state a few for choosing Cremo Shampoos.
This Shampoo gives a thorough and deep cleanse, leaving your hair clean and shiny for a long time.
Cremo Shampoos treat damaged and flaky scalps.
Its formula reaches deep within the roots and provides extra care.
This Shampoo helps fight dandruff and reduce persistent hair fall.
It contains regenerating ingredients promoting fast hair growth of new and thick hair.
The Shampoo's balancing properties restore naturally produced oil, preventing hair from getting dry and brittle.
Your hair becomes more nourished, moisturized, and healthy after every wash.
This Shampoo has the most unique and attractive scent.
Cremo Shampoos 2 in 1 provides complete care and saves time and money.
Common Ingredients Found in Cremo Shampoos
Here is a list of some common ingredients found in different Cremo Shampoos.
(Aqua)
Sodium Laureth Sulfate
CocamidopropylBetaine
Cocamide MIPA
TriticumVulgare (Wheat) Germ Oil
Hydrolyzed Vegetable Protein PG-Propyl Silanetriol
Panthenol
Polyquaternium-44
Disodium Cocoyl Glutamate
Hydroxypropyl Methylcellulose
Tetrasodium EDTA
Sodium PCA
Sodium Benzoate
Citric Acid
Sodium Chloride
Phenoxyethanol
Fragrance (Parfum)
Where to Buy the Cremo Shampoo?
Cremo has stocked its shampoos on its official website, so you can easily order your bottle.
However, if you like to grab your bottle from a store, here are some common retail stores.
Walmart
Amazon
eBay
Sally Beauty
Target
CVS
Ulta
Kroger
Riteaid
Walgreens
Bed Bath and Beyond
Potential Hazards of Cremo Shampoos
Every Shampoo has some potential side effects due to the ingredients used. Here are some possible side effects of this Shampoo.
Sodium Laureth sulfate can cause skin or eye irritation and can also cause acne in people with sensitive skin.
Cocamidopropylbetaine may cause redness, itchiness, and tightness on sensitive skin.
Cocamide MIPA in higher concentration can dry out the scalp's natural oil leaving it itchy and flaky.
Hydroxypropyl Methylcellulose in higher concentrations causes sensations, redness, eye irritation, and blurred vision.
Frequently Asked Questions
Q1: Is Cremo Shampoos Just For Men? 
No, Cremo Shampoos are created to provide the utmost care to your hair, male or female. Every gender can use this Shampoo.
Q2: How Often Should You Use Cremo Shampoos?
Cremo Shampoos can be used daily. However, its long-lasting effect eliminates the need to wash your hair daily. 
Conclusion
Cremo Shampoos offer a wide range of hair care products that target different concerns.
These shampoos effectively address specific hair issues, from thickening hair to reducing hair fall.
Simply, the formula contains effective and modern ingredients targeting all our hair concerns.
These shampoos are created with mindfulness that helps improve our overall hair texture. In addition, the beautiful and aromatic scent seals the deal for us.
However, it is important to choose the right Cremo Shampoo, as not all of their shampoos work on every type of hair.
Overall, Cremo Shampoos can be a great solution for those looking to upgrade their hair care routine.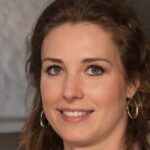 Crystal Hafley is a dedicated writer and content creator for WorstBrands, where she specializes in writing insightful reviews about kitchen appliances and fashion products.
With her expertise, Crystal provides readers with accurate and reliable information to help them make informed decisions about the brands and products they use every day. When she's not researching or writing, Crystal enjoys cooking and exploring the latest fashion trends.