LG is one of the best options when it comes to smart TVs. Whether you want to get a smart TV or a regular one, LG offers a wide variety where you can find a suitable TV according to your preference, considering the budget.
No matter what TV you buy, the working of electronic devices can never be guaranteed. And LG TVs are no exception.
If you are one of those who are experiencing some problems with your LG TV, do not worry. We researched the most common LG TV problems.
Also, we have tested a lot of troubleshooting procedures, which you can try before contacting customer service.
The most common LG TV problems are Wi-Fi connectivity issues, sound, color, no pictures, screen problems, and HDMI errors.
These LG TV problems require very simple troubleshooting procedures, such as rebooting, updating the software, power cycling, changing some settings, and getting the internal part repaired. 
You do not need to worry about it as you can fix these types of issues by yourself as well.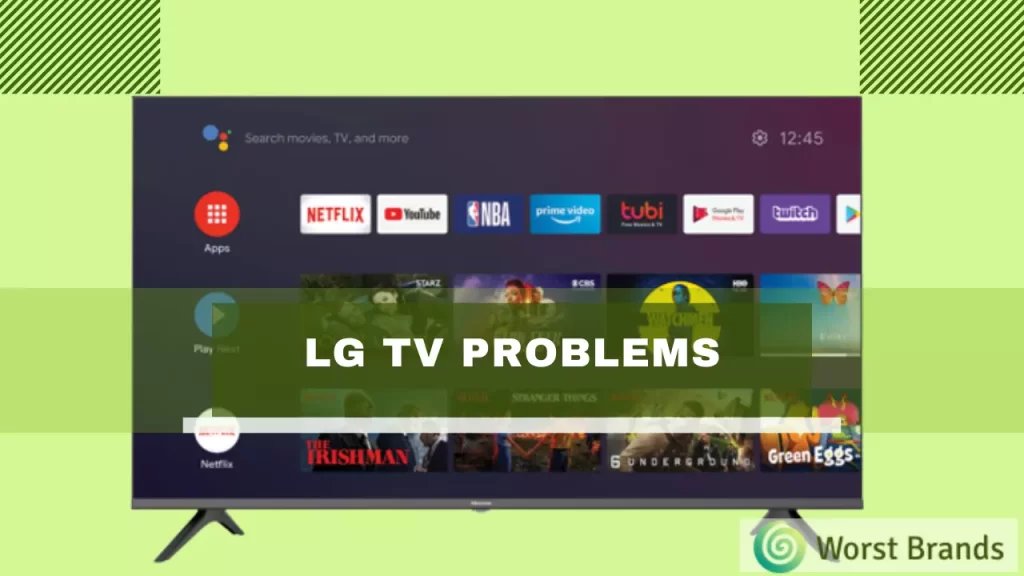 Common LG TV Problems & Their Solutions
Here we have listed some most common LG TV problems reported by users.

| Problem | Causes | Solution |
| --- | --- | --- |
| TV not connecting to Wi-Fi | Restart TV, check the router, update the software | Temporary bugs, router issues, weak signals, outdated software |
| LG TV screen problems | Faulty capacitors, less power input | Check power inputs, unplug and plug the main power cord, and seek professional help if necessary |
| LG TV not responding to remote | Dead batteries, obstructions, magic remote registration issues | Replace batteries, remove obstructions, unregister and re-register magic remote |
| LG TV no sound | Failure of fuses, outdated software | Seek professional help from the authorized repair center |
| Inconsistent colors | Horizontal or vertical bars on the screen | Check power inputs, unplug and plug main power cord, and seek professional help if necessary |
| HDMI not working | Outdated firmware, HDMI 2.1 port issues | Update firmware, reboot TV |
| Reboot TV, reset audio settings, pair external speakers, and seek professional help if necessary | Weak signal strength, display panel damage, outdated software | Improve signal input, update software |
| Sound with no picture | Backlight issues, temporary glitch, interrupted power supply, outdated software | Reboot TV, check cables, seek professional help if necessary |
| False countering or posterization | Inability to handle video content colors properly | Check display before purchase, adjust color settings |
| Not showing up on Airplay | Distance between devices, different Wi-Fi networks, turned off AirPlay, outdated software | Power supply issues, overuse, a faulty capacitor |
Now we will get into each problem and provide you with a detailed explanation so that you do not have any confusion left.
You can easily solve such issues without any expert supervision.
1. TV Not Connecting to Wi-Fi
Losing Wi-Fi connectivity is the most commonly faced issue among LG TV users.
This problem can occur due to several reasons, such as a temporary bug, router issues, or weak signals.
Before doing anything with your TV, first, try connecting any other Wi-Fi to the TV. This will help you figure out whether it is the router issue or something is wrong with your TV.
If the TV gets connected to some other Wi-Fi network, then something must have gone bad with the TV.
You can follow these steps to troubleshoot the problem.
Restart the TV by disconnecting the power supply and then reconnecting it after a few minutes. 
Power off any nearby electronic devices like a microwave oven. These devices may be causing interference.
If there is an issue with the router, try restarting the router and then connecting the network.
Make sure that your TV has updated software as that can also be the reason behind it.
Are you still unable to fix this issue? Here is our complete guide on LG TV Not connecting to Wi-Fi.
2. LG TV Screen Problems
If you see your LG TV turning on and off on its own or the screen going completely blank, the problem might be occurring because of the faulty capacitors on the board. Apart from this, it can also be due to less power input.
To troubleshoot this issue, you can follow the instructions listed below.
Check your power inputs and make sure your TV cables are properly connected.
Unplug the main power cord and plug it back in after about half a minute.
If this does not work, then there is a possibility that the issue is with the capacitor or any other internal component. For this, you might need assistance from a highly-skilled technician.
3. LG TV Not Responding To Remote
If your LG TV does not respond to the remote, you can try the following steps to make it work.
Whether you have a magic remote or a standard remote, you can easily solve this issue.
Firstly if none of the buttons work, try replacing the batteries. Make sure that you place them properly, matching the + and – signs. Also, do not mix the old with the new ones.
Make sure that no obstructions are blocking the IR signals.
If you have a magic remote, you can try unregistering and re-registering the magic remote if only some of the buttons are working.
4. LG TV No Sound
You might face this issue with your LG TV in that there is no sound output from the speaker or not having no audio signals.
This problem is known to occur due to the failure of fuses.
You can troubleshoot it by rebooting your TV, and there are two ways to do it.
Turn off the TV, remove the power cord, and place it back after a few minutes. 
The second method requires long-press the volume button and power key simultaneously on the remote till it reboots. You can release the buttons once the LG logo appears on the screen.
If this doesn't work, try resetting the audio settings on your TV. This can be done like this:
On your TV remote, press the "Menu" button.
Select "Audio" and press "Enter."
Click "reset" and then enter.
You can change the audio setting to your preference and exit the settings.
If still, the problem continues to occur, try pairing external speakers. If the audio is heard through external speakers, then you need to get your TV speaker checked by a professional. 
5. Inconsistent Colors
The issues with the colors usually begin when the TV turns off by itself, and a popping sound is heard after that.
Once this happens, you might now get inconsistent colors on your screen, just like the color green gets changed.
This problem is known to occur because of the power supply or the TV being overused. Often we see that a faulty capacitor inside the TV causes such issues.
To solve the problem, you may want to get your TV checked by a professional from an authorized repair center and get the damage repaired.
6. HDMI Not Working
If you have LG OLED TV, you are most likely to face HDMI 2.1 port issues.
It is reported that particularly the OLED TVs of the 9 and the X series are not able to handle high-quality outputs.
If you face any issues with HDMI ports, you can get your firmware updated. For this, follow these steps:
Go to the settings "menu" from the upper right corner of your home screen.
From the "settings," select the "general menu."
You will find the update options in "About this TV" once you scroll down.
Install the update according to your TV, and after this, make sure to reboot the TV as this will help the software to get into effect.
7. Horizontal or Vertical Bars Appearing on the Screen
The continuous horizontal lines from the top to the bottom region of the TV screen are indeed very irritating.
This is known to occur due to the weak signal strength your TV is receiving. Damage to the display panel can also trigger this issue.
The solution to it can be highly efficient signal input. For this, you can use a box cable like a high-definition set-top box.
If your software needs an update, make sure you do it, as this can also help get rid of such horizontal or vertical bars' appearance.
8. Sound With No Picture
If no picture appears on your LG TV screen, but still you can hear the sound, there must be some backlight issues (if you have an LCD screen), a temporary glitch, an interrupted power supply, or outdated software.
However, that means that your TV is still alive, and you can simply solve the issue by following these steps.
Try rebooting your TV. You can do this by unplugging the TV from the power supply. After about 10 minutes, plug it back in and then long-press the "power button" on the remote for 15 seconds.
Check for the cables. If they are loosely connected to HDMI cables or other sound and video-related cables, make sure you do it properly.
If you have an LCD screen, you must check for its screen. To do it, take a flashlight and hold it close to the TV screen. If you see any picture where the light is being shed, then this indicates that the backlight is broken. This will need a repair, or you must upgrade to a new smart LG TV or a new TV Brand. 
9. False Countering or Posterization
On the screen, you might get to see some unrealistic solid color strips. This issue is known to be false countering to posterization.
This usually happens when the TV screen is unable to handle the colors of the video content properly.
LG has not provided any long-term fix for this issue yet. However, all you can do is check the display before purchasing a TV.
Check for any signs of banding when you test the display. If you already have purchased a TV and experiencing the issue, you can go to the color settings of your TV and try adjusting some features which seem to reduce the effect of banding.
10. Not Showing up on Airplay
If your TV supports AirPlay, and you are facing any connectivity issues with this feature, you try several things which we have listed below.
Remember that the AirPlay feature is only found on iOS devices and is not supported by Android devices.
Firstly ensure that both devices, i.e., LG TV and any iOS device you are using, are close enough to be paired. If you try connecting it too far from your TV, the signals won't reach the device.
Check if your TV and phone are connected to the same Wi-Fi network. This is quite obvious, but it is observed that many people often forget about it.
One more thing that you can do is to connect the router to the TV via ethernet cable directly. After this, you should be getting the AirPlay connected.
Make sure that the AirPlay is turned on because sometimes it automatically gets turned off due to a software update or a reset.
Lastly, you can try rebooting your TV if nothing works.
Watch this video, if your LG TV app is not working:
Pros and Cons of LG TV
Pros:
LG OLED TVs provide high image quality. This means that organic LED technology lights up the screen in the best way. The pixels are independent of each other and form sharp images with natural colors.
LG OLED TVs can give you the best HDR experience as they support Dolby Vision and HDR10 content. This makes the TVs great for streaming purposes.
Cons:
Comparatively costly than other brands in the market out there.
Despite being muchly more advanced, OLED TVs are more likely to burn in and damage than LEDs. 
Conclusion
Undoubtedly, LG TVs are great when it comes to quality but just like every other electronic device, problems are with it as well. 
Some minor issues can surely be dealt with by the procedures we have shared above.
But for some technical LG TV problems, you will require service and assistance from expert technicians.
If you face any such problems with your LG TV and are unable to figure out what to do, you can always contact LG's customer support.
They will definitely help you out with every step and ensure a friendly user experience for you.
Found the article helpful? We would love to hear your troubleshooting stories in the comments.
Stay hooked for more such content to troubleshoot your TV problems!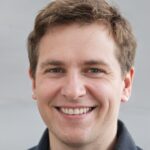 Steven Settles is a professional content writer with over 7 years of experience in writing for different niches, including brand reviews, technology, fitness, and more.
Currently, he is working as a content writer for WorstBrands, where he provides insightful reviews of different products, including home appliances, outdoor gear, fashion, and kitchen products. In his free time, Steven enjoys traveling and exploring new places.