Frigidaire's strength is its constant effort to bring better. It is the key to their success and never-ending achievements. You will see an overwhelming range of refrigerators having unique and distinctive features from Frigidaire.
We have simplified it in the best way possible. So that after reading this Frigidaire refrigerator review, you will have a clear picture of what you are going to get.
Also, you will be able to distinguish between the series and better understand your purchase.
Frigidaire Refrigerator Review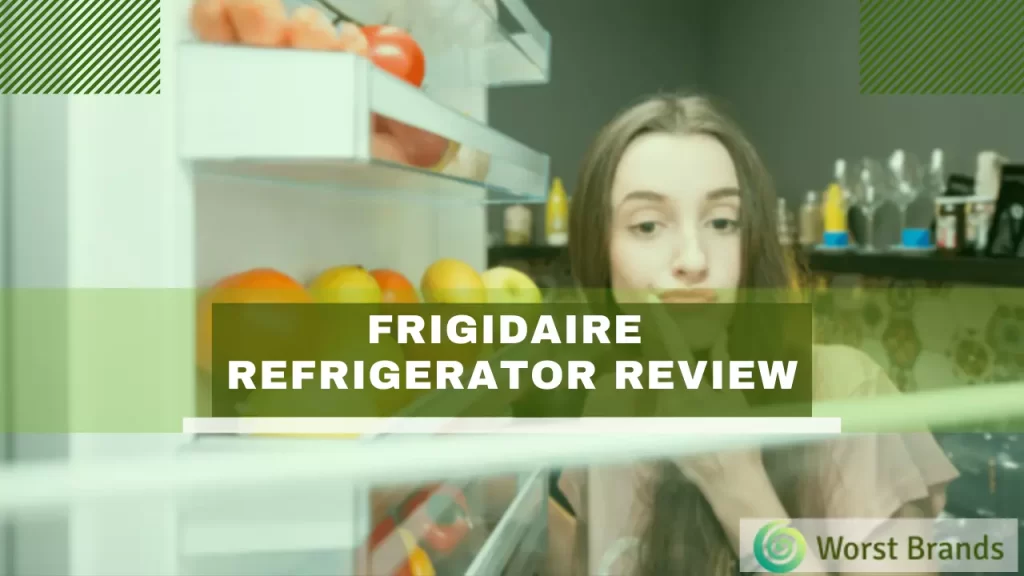 Related: Refrigerator Brands to Avoid
Overall Performance of Frigidaire Fridges:
It is one of the brands that has made the shopping experience very smooth and pleasant for its users. We have reviewed thousands of opinions on these refrigerators, and we did not find any major drawbacks.
This company has maintained its prestige and honor with its supreme quality and convenient usability.
In addition, we want to mention some of its exceptional features, such as custom-flex temperature drawers that regulate constant climate control. Also, the crisp seal assures fresh and healthy veggies and fruits.
However, all of its series are not energy-efficient, but still, they offer a vast number of positive and user-friendly specs, which we have explained in detail.
Frigidaire Refrigerator Series
Being a top-notch appliances company, Frigidaire has a line of series dividing its products into three main categories.
These categories vary in each aspect and can be easily differentiated.
1. Pro Series | Updated Designs
Expensive models
Maximum features
Best for long-term use
2. Gallery Series | Solitary Designs
Cost-effective models
Fancy distinctive features
Best for stylish looks
3. Standard Series | Basic Designs
Budget-friendly models
Simple yet handy features
Best for small spaces
6 Different Frigidaire Refrigerator Styles with its Specs:
Like all other high-end brands, this company has a vast stylish series that differ indoor styles and internal looks.
You can find the best compatible model that fits into your kitchen cabinet and fulfills your daily requirements.
1. French-Door Style Fridges:
These are modern and luxurious fridges.
They have a twin-tech cooling system making them more efficient.
The auto-humidity maintenance and tons of space.
Its capacity lies between 17.4 to 27.6 cubic feet
They provide potable space organization.
It cost from $1399-$3700+.
2. Top-Freezer Style Refrigerator:
These are big and wide cooling machines.
They provide exceptional storage space in an organized way.
It has an in-built humidity control system.
Like other high-end top freezers, they also have crisp drawers.
It offers a capacity range of 10.1 to 20.4 cubic feet
It ranges from$800-$1250.
3. Side-by-Side Style Door Refrigerator:
They have in-built pour-pure water filters for germ-free water.
The capacity of these refrigerators lies between 22 to 25.6 cubic feet
These fridges provide flexible space to accommodate food items and bottles.
An automatic defrost system and adjustable door bins are a plus.
Offers an even temperature cooling system.
Its price ranges from $1499-$2450.
4. Single-Door Refrigerator:
It offers a capacity of 19 cubic feet
Uses ethylene absorbers and crispers to prevent food from rotten.
They have an in-built water dispenser.
Maintains the constant temperature in all sections.
It also has an in-built air filter along with its indicator.
It almost costs about $3200.
5. Compact Refrigerator:
These come with or without freezers.
The capacity range lies between 3.1 to 4.5 cubic feet.
Easy to carry and very handy for small spaces.
Models with freezers have an in-built manual defrost system.
Known for wide and spacious can holders.
You can have these cooling machines within $300-$400.
6. Beverages Centers:
Ready to select controls
Electronic temperature control system
They also have an in-built LED.
Reversible door swing option on most models
Capacity from 4.6 to 5.3 cubic feet
These cost about $399-$819.
Common Features of Frigidaire Refrigerator:
These are some of the features you will find in almost every series of Frigidaire refrigerators.
Like other good brands, this company also shares these high-quality features with its users.
# Outlook and In-built:
You will find a diverse range of models in terms of colors, design, and interior styles. All of them are very wide and well-managed to keep your things organized.
Also, the design is adjusted with the supreme quality system to preserve your food items in the best way possible.
# Climate Regulators:
Temperature and humidity are the main-streams modulators for the long-shelf-life of your food.
Both of these parameters are controlled in a best-efficient way using different high—end technologies. Drawer crispers, along with auto-humidity control, a vital role in this regard.
# Ice and Water Filtration:
Not all models have ice makers, but the water filtration system is inserted in all products of Frigidaire fridges.
It assures the cleaning of water up to 99.3%. You can have clean crushes or cubes office through ice dispensers as well.
# Spill-Proof Shelves:
You will find adjustable glass shelves in almost every series model except the beverages center. These shelves are easy-to-clean and durable.
# Space Organization System:
This feature has taken up the pro series to the next level. It enables you to have so much space and storage capacity that it will leave you in awe.
# Alerts and Indicators:
Some high-end models have an alarm system that will alert you to malfunction, such as open-door, etc.
The water filter has an optimum limit of 6 months, and after that, the indicator will also alert you to change.
# Competent Cooling Features:
Despite being spacious and wide, Frigidaire is also known for its efficient cooling system.
Almost all of the series either carry these features individually or have combinations. But all of the models assure competent cooling.
# Twin Technology | Dual Evaporators
Frigidaire uses this twin technology and an auto-humidity setting to maintain the refrigerator and freezer's cool environment.
This system also assures to present excessive moisture and drying of the items.
# Even-Temperature | Speed Compressors
These compressors monitor steady temperature control throughout the compartments. Moreover, it will also balance out the temperature fluctuations, if any.
# Quick Freeze | Rapid Freezing Action
As indicated by the name, it will cause the sudden freezing of the food items to preserve them.
This way, you can also store left-overs or other food products for several days without losing their benefits.
Pros and Cons of Frigidaire Refrigerators:
You can get clear pictures of its specs and downsides from these pros and cons.
What we like
Tons of options for everyone
Adjustable and portable designs
Wide and roomy in-built
Modern styles with the latest technology
Price for all
What we don't like
Some models have the noise issue
Testers find sensitive compressor of few products
5 Most Reliable Frigidaire Refrigerators (Our Pick):
Choosing the right product for your kitchen can be overwhelming, especially when each style has many different models. Right? We have selected the best ones having maximum reviews in each category to simplify it for you. Hope you will find it helpful.
1. French Door-Style Frigidaire Refrigerator-FG4H2272UF Review
Winning Features:
Smudge-proof stainless steel design
4-doors for quick access
Spacious and giant fridge
Sleek, modern, and stylish
Energy-star certified
Counter-depth model
Maintains constant temperature in all compartments
Through the door dispenser
In-built pure air filters to prevent foul smell
Crisp-drawers for fresh veggies and fruits
The French Door-style Frigidaire Refrigerator-FG4H2272UF is one of their best models that's made with stainless steel, which is a material that lasts for many years and doesn't need any maintenance.
It's sleek, modern, and stylish and has a very modern look, which is something that people appreciate nowadays.
It also comes with energy-star certification, which means that it'll save a lot of energy and reduce your carbon footprint.
It has 4-doors for quick access, so you don't have to dig through the entire fridge to grab something. The size is also quite big and spacious and will fit everything you need in it.
It comes with a built-in pure air filter to prevent foul smell, and it has an in-built dispenser through the door.
It also maintains a constant temperature in all compartments, and it will keep your food fresh.
This refrigerator is perfect for people who like to cook a lot. You can easily prepare delicious meals with the built-in oven and even bake some bread and cakes.
It also comes with crisper drawers for fresh veggies and fruits and a removable vegetable bin for easy access.
So if you're looking for a modern, stylish, and energy-star certified refrigerator, then buy the Frigidaire Refrigerator-FG4H2272UF. It'll definitely make you feel satisfied, relaxed, and confident in your purchase.
2. Top-Freezer Frigidaire Refrigerator-FFHT2033VS Review
Winning Features:
Robust stainless steel in-built
Cost-effective model
Requires less space to set-up
Wide enough to give more storage
Gallon door shelf for long grocery items
Easy-to-clean spill-proof shelves
Reversible door boosts portability
Good airflow system
In-built bright light
Durable and spacious
The Top-Freezer Frigidaire Refrigerator is a great choice if you're looking for a refrigerator that can hold up well to all sorts of foods and drinks, as well as be able to keep them fresh for a long time.
The stainless steel construction ensures it's durable and can handle all sorts of temperatures.
It's also easy to clean, and the spill-proof shelves are made from silicone, so you don't have to worry about any messes.
There's also a large door shelf, which is perfect for longer items like grocery bags. You can fit a lot of food in here, and it will keep your fridge space neat and tidy.
There's a bright light inside the refrigerator too, and it makes it easier to see what you need. The doors are also reversible, so you can choose whether you want to be able to open them from the front or the back.
3. Side-by-Side Frigidaire Refrigerator-FRSS2623AD Review
Winning features:
Standard depth model
Strong cooling system
Through-the-door-dispenser
Larger crisper drawers
Removable glass shelves
Easy-to-set-up
Maintains constant temperature
LED lighting
NSF and WQA certified
I really like the Frigidaire refrigerator. It's a little big for a family of two, but it has a lot of great features.
The first thing that I noticed about the fridge was that the shelves are removable.
This is very convenient because you can remove the shelves when you don't need them and then reinstall them later.
It also means that the door of the fridge is much bigger than on most other models, which makes it easier to get in and out of.
It's also got a really strong cooling system. While other refrigerators in this price range may have a motor that runs at 40% capacity, this one runs at 70%.
So you can be sure that it's not going to shut down unexpectedly.
It's also got an LED lighting system, so you don't have to turn the lights on all the time.
The crisper drawers are a little big for me personally, but I'm 6'2″ tall, and my wife is 5'6″. So it works for us just fine. The crisper drawers are also easy to open and close, which makes them a lot easier to clean.
This is an NSF-certified fridge, so you know that you're getting quality products. It's also WQA certified, so you know that it's safe for your family.
All in all, I'm really happy with the Frigidaire refrigerator and it is a great choice if you are looking for a strong, reliable fridge at a good price.
Con: The fridge section's temperature does not fall below 43 degrees- tester's complain
4. Single-Door Frigidaire Refrigerator-FPRU19F8WF Review
Winning features:
Eye-catching design
Smudge-proof stainless steel design
Auto-humidity moisture maintenance
Durable and user-friendly
Roomy and adjustable compartments
Powerful cooling system
Holds up to7 groceries bag
Easy installation
This refrigerator is one of the best options for people who want an easy-to-use, affordable, and stylish fridge. It's also perfect for a small apartment or condo since it's only 12.4 inches tall.
It's not exactly the most spacious fridge around, but it's large enough to fit plenty of food, and there are lots of shelves so you can arrange things in the best way for your food.
The fridge comes with a stainless steel finish that makes it easy to clean, and it's smudge-proof, which means it won't get dirty easily.
It also has an auto-humidity moisture maintenance system, which means it will automatically adjust the humidity level to keep things fresh.
This is a great feature for people who don't want to worry about keeping the fridge dry and dusty.
The fridge holds up to 7 bags of groceries, which is decent, but you might need a larger fridge if you have more food. You can also remove the side shelves to make room for more bags.
Overall, this is a great fridge if you're on a budget and looking for a compact fridge that can hold plenty of food. It's also easy to clean and won't get dirty easily.
Con: Little bit costly-our view.
5. Compact Frigidaire Refrigerator-FFPS3133UM Review
Winning features:
It can be used as mini-fridge
Occupies less space
Energy-efficient models
With wide freezer
Easy cleaning of glass shelves
Fast and easy access
Better than traditional dispensers
Can store food and drinks efficiently
Roomy and durable
Good value for the price
We've found that Frigidaire is a name you can trust when it comes to refrigerator appliances.
So we're happy to see that they've come up with a few new models that will satisfy even the pickiest buyers.
The FFPS3133UM is one of them. It comes with an energy-efficient design, and it can keep food and drinks fresh for up to 7 days.
The fridge has a spacious freezer compartment that has a capacity of 22 cubic feet. It has a roomy and sturdy design, so it is great for storing large amounts of food and drinks.
Also easy to clean the glass shelves, and it's durable enough to take on the rigors of your kitchen.
It comes with plenty of storage space and easy access, and it's good for keeping food and drinks fresh.
Bottom Line: Is Frigidaire Refrigerator Best for You?
The energy star-certified brand has a lot of options for you. It is a definite yes from our side. You will never find any issue in the maintenance and durability of these refrigerators.
However, the noise issue might occur, but the other amazing features are non-negotiable. So you should give it a try.
Let us know how do you find this Frigidaire refrigerator review?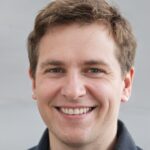 Steven Settles is a professional content writer with over 7 years of experience in writing for different niches, including brand reviews, technology, fitness, and more.
Currently, he is working as a content writer for WorstBrands, where he provides insightful reviews of different products, including home appliances, outdoor gear, fashion, and kitchen products. In his free time, Steven enjoys traveling and exploring new places.