Crosley, a well-known manufacturer and seller of refrigerators, dishwashers, and more, has a reputation for high-quality products and exceptional customer service.
So, it is no surprise that their appliance lineups are also some of the most reliable and durable in the industry.
Still, there are always some problems with these appliances. It is possible to face any of these problems at any time.
The good news is that they are quite easy to fix. All you have to do is follow our Crosley dishwasher troubleshooting tips below to fix the most common problems with your dishwasher.
1. Crosley Dishwasher Not Draining:
If you are having problems with your dishwasher not draining properly, it may be because of clogged or damaged filters.
First, check your filter and make sure that it is not clogged, and if the filter is clogged, you can clean it with a toothbrush or a stiff wire brush.
If the filter is not clogged, then it may be damaged, and you can replace it with a new one.
To remove a filter, you need to remove the access panel on the back of the dishwasher.
2. Leaking Water:
If your Crosley dishwasher is leaking water, the first thing to do is to look for a leak.
Make sure all of the parts are in good working order and aren't broken or worn out. If the leak appears to be coming from the drain line, make sure it is clean.
If you can see any debris, make sure to clean it off.
This problem can be caused by a number of things, such as a cracked dishwasher, a faulty seal, a damaged gasket, or even a faulty filter.
To fix this problem, you will need to clean the filter and make sure that it is not clogged. If this is not the problem, you will need to replace the drain hose and the seal.
Related: Worst Dishwasher Brands
3. Crosley Dishwasher Not Starting:
The first thing that you should do is check the power cord to make sure that it is not the problem.
If the power cord is loose, make sure that you have tightened it.
Then, examine if the circuit breaker has been tripped, and if it isn't tripped, the dishwasher might be the source of the problem.
Try to reset the dishwasher and see if it starts.
If it still does not start, then you should contact your local Crosley service center.
4. Making Loud Noise:
It is normal for the noise to increase when the dishwasher operates. However, if it is making a very loud noise, it may indicate a motor or motor gear problem.
To resolve this issue, you will need to remove the door. Then, check the motor and the motor gear. If the motor is worn out, you will have to replace it and replace the motor gear if it is damaged.
However, it is preferable to consult an expert due to the technical nature of this problem.
Conclusion: Crosley Dishwasher Troubleshooting
The above-listed are some of the most common problems that people have with their Crosley dishwashers.
However, there are other problems that can happen.
For example, there can be problems with the water pressure. This can cause the dishes to not drain properly.
If you have any questions about your Crosley dishwasher, make sure to contact a local Crosley service center.
They can help you with any of your problems.
The information provided in this article is meant to help you understand the most common problems with your Crosley dishwasher.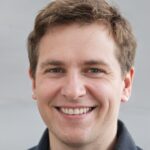 Steven Settles is a professional content writer with over 7 years of experience in writing for different niches, including brand reviews, technology, fitness, and more.
Currently, he is working as a content writer for WorstBrands, where he provides insightful reviews of different products, including home appliances, outdoor gear, fashion, and kitchen products. In his free time, Steven enjoys traveling and exploring new places.