"High efficiency, high durability, low noise'-these are the three terms that Beko uses to explain its efficient motor working and claims it to be a durable ad high-performing washing machine.
But is it right or an exaggerated version? To get an accurate answer, read our buying guide that will unveil the honest Beko washing machine reviews.
Also, we have covered its working technologies and its purpose to give you a deeper insight.
If you are short of time, you can jump on to our 5 best picks for these machines.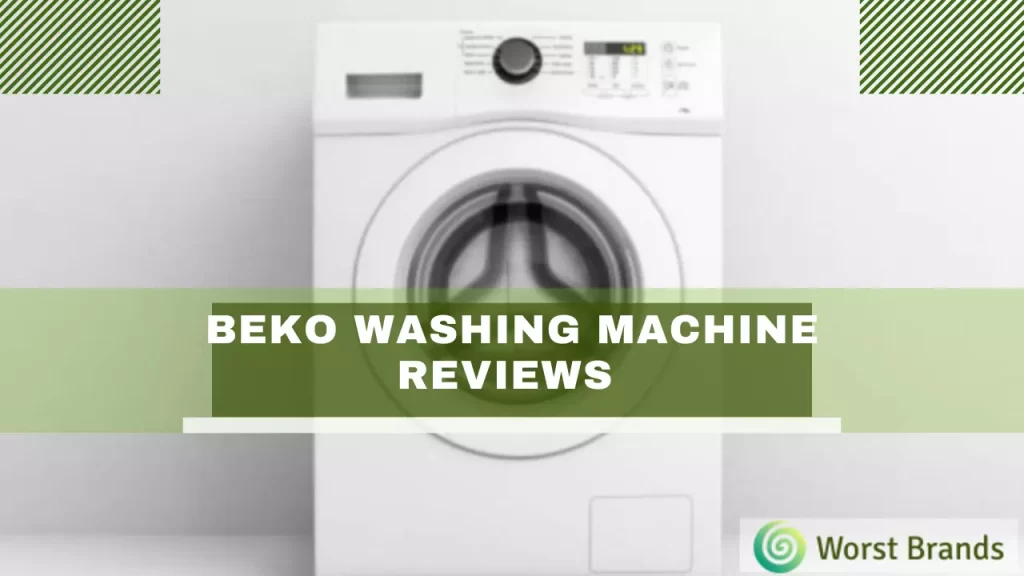 Related: Washing Machine Brands to Avoid
How well do Beko washing machines perform? – Our Take On It!
All the appliance brands have their unique selling point so does Beko. But the interesting fact about its washing machine range is that it has focused on quality rather than quantity.
We are saying this because you will find only a few models in each design. These fundamental models offer 3-4 primary colors: black, white, grey, and silver.
But you will be amazed by its incredible working programs.
The stainless steel fast-spinning drum has a light on it; the LCD, child lock, and overflow safety features are worth having.
In addition, the unbalanced load control and automatic water adjustment specs are its win-win points.
However, its pipes or filter does not perform up to the mark. But, its Bluetooth connectivity with Homewhiz and emergency water drain hose are our favorite features.
What We Like About Beko Washers
Beko is a reliable brand, so without any second thought, there are some points that we want to highlight to help you make the right choice.
Drawbacks of Beko Washers | Common Customer's Complaints:
You should know a few points despite many plus points before buying these washing machines.
Not all washing machines have these problems, but these were common alerts that we got from users' reviews.
You can read our detailed article on Beko Washing Machine Problems to know more about the common issues.
What Type Of Washing Machines does Beko Offer?
It is safe to say that Beko offers a reliable washing machine within a limited range.
You will not find a whole different variety of loading styles from this brand, but its technology and programs for cleaning the clothes are exceptional.
We have categorized its designs based on their installation and built-in styles to cover Beko's different types of washers from all aspects.
1. Beko Washing Machines based on Their Installation:
You can choose from Beko's two basic installation styles for a comfortable laundry experience.
You can choose according to your preference. 
Beko Free-Standing Washing Machines:
More options for selection
Easy to move
Less pricy than other models
Beko Integrated Washing Machines:
Best for smaller spaces
The right choice for a sleek finish
Offers more automation
2. Beko Washing Machine based on Their Loading Designs:
Beko offers three different yet work-efficient designs that serve in their unique way.
You will find a great range of cleaning specs to choose the design with your favorite cleaning technologies.
Front-load Washing Machines:
Wave-like drum action
High cleaning capacity
Offers maximum spinning speed
Top-loading Washing Machines
Fuzzy control option
Standard detergent drawer
Less washing capacity than front-loading one
Automatic Washing Machines:
Front-load or top-load machines
Auto-dosing option
Outdoor/ sports program
Review of Special Cleaning Technologies in Beko Washers: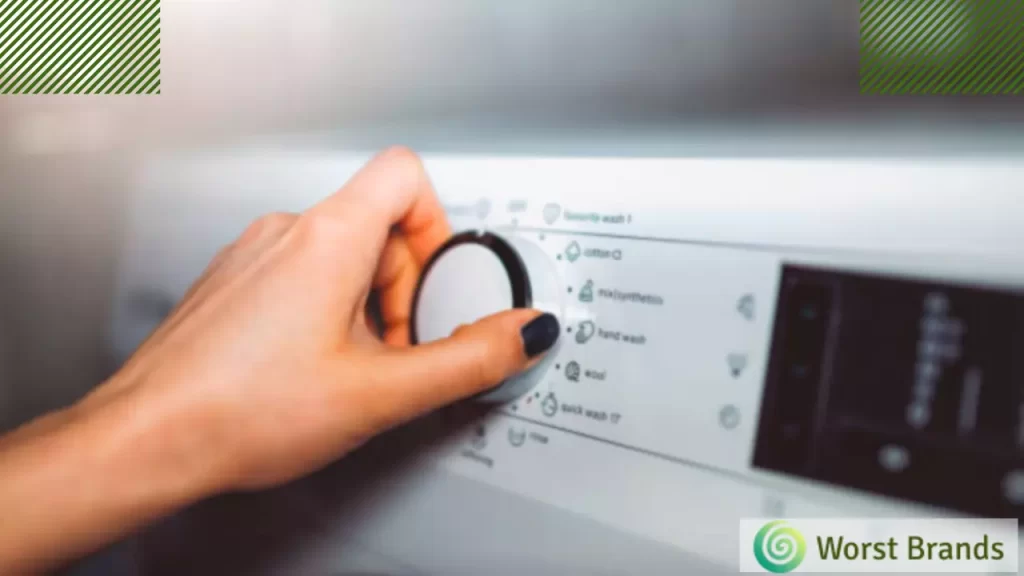 Beko has 14 different programs for its washing machine to provide the ultimate cleaning in the best way possible.
You will be amazed to know about these highly competent yet simple working programs.
# Xpress Super Short 14 Min Program:
This program shortens the cleaning task and will do 2 kg of clean laundry in 14 min.
It proves to be the best feature for office-based persons that need to perform daily cleaning chores on an urgent basis.
# Stain Expert Program:
It ensures spotless cleaning for 24 types of stains and helps the strong and stubborn stains to get off your clothes.
It does this function while maintaining the colors of the clothes.
# Pro Smart Inverter Motor:
This feature makes the machine quiet yet durable. Also, the highly-efficient motor makes it perform well.
The low-noise feature makes it more desirable for older people and families with children.
# Auto Dose Program:
It controls the required detergent amount by keeping it optimal to avoid wastage of cleaning detergents.
Also, it regulates the cleaning task by avoiding excessive cleaning.
# Steam Therapy Program:
It is one of the features present in Beko dryers. It will make 1 kg dry easy.
Also, it ensures wrinkle-free clothes, thus shortening the ironing time and ultimately lessening the burden of wrinkle-free clothes.
# Aqua-wave Wave-Like Drum Action For Gentler Treatment:
This program involves specialized paddles for performing wave-like cleaning actions.
This action will improve the cleaning by 2x. Thus it is found in every model of Beko washing machine.
# Cool Clean Program:
This program is the reason that makes Beko an energy-efficient brand. It will use 2 shower nozzles to ensure they reach the detergent mixture to every fabric corner and remove stains.
It performs the cleaning task at half of the temperature required to achieve the same task, thus ending up saving 75% energy.
# Gentle Care™ Program:
Fabric materials like cotton and wool are delicate and must be washed carefully.
This gentle care program will protect the texture and color of the fabric while doing the cleaning task effectively.
# Outdoor / Sports Program:
These features will protect your sports clothes and prevent them from getting rough and prolog the usage of clothes or you.
5 Reliable Beko Washing Machine Reviewed | High-Performance Picks
If you are looking for well-performing washing machines within a reasonable budget, then these 5 top picks are the best suggestion based on our research, which varies in operating method and loading techniques.
We hope you will find your suitable model from these classic Beko pieces.
1. Beko Freestanding Washer- WTE10745X0D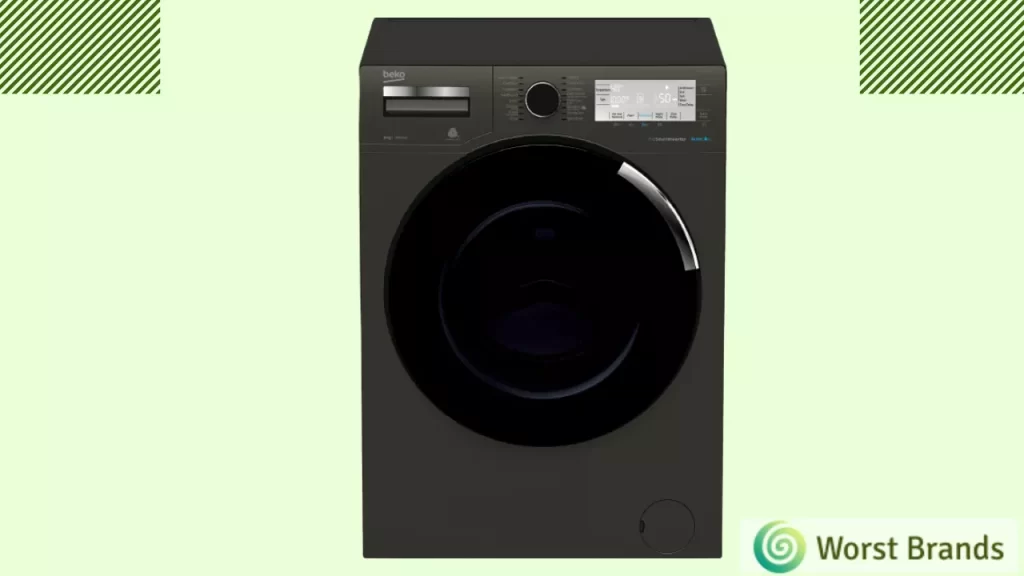 Winning Features:
2 kg laundry in 14 minutes.
55% faster cleaning
Low noise machine
Efficient, durable motor
Robust cleaning technologies
LCD display
Wrinkle-free clothes
10% space-saving design
The Beko Free-Standing WTE10745X0D is a great choice for families that have a lot of clothing to wash. It can handle up to 2 kg of laundry in a single cycle, and it's able to do so in just 14 minutes.
The Beko WTE10745X0D is also equipped with all the features that make this an ideal option for families.
For example, it's a smart device with a touchscreen display, and it has a low-noise motor.
The machine also comes with a number of features that help reduce the amount of water you use.
It automatically selects the right amount of water for your clothes, which saves you money on electricity bills.
If you are looking for a free-standing washing machine that performs efficiently but lasts long, this model is the perfect pick.
The heavy loading capacity with high spinning speed assures stain-free clothes in no time.
2. Beko Freestanding WMY1214441 Review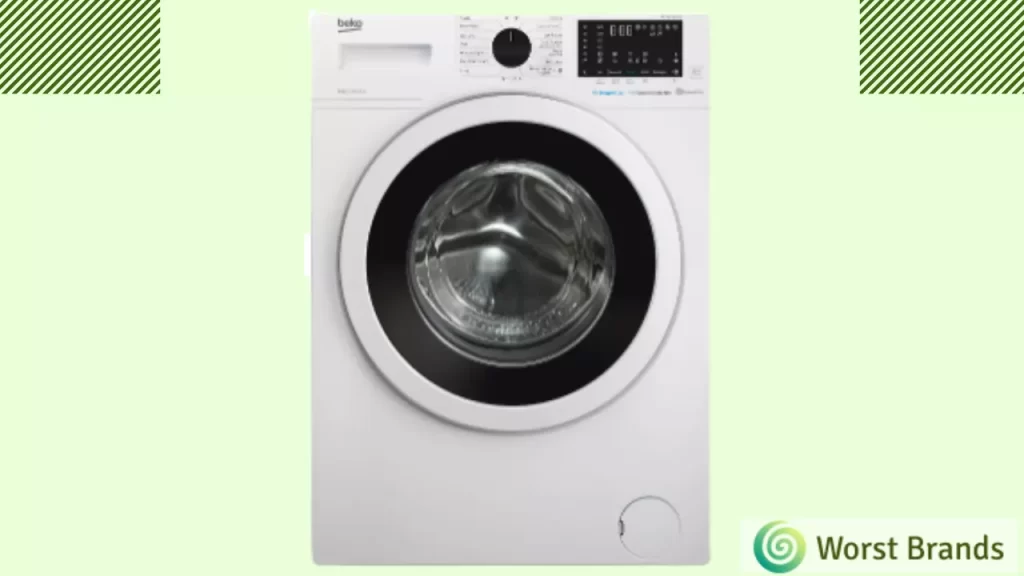 Winning Features:
Rinse program for complete water removal
Cotton program for delicate fabric cleaning
Synthetic program for different clothes
Hot wash program for sturdy stains
75% less energy-consuming
Steam Technology for better cleaning
Unbalanced load control management
The Beko WMY1214441 is another free-standing model we chose for you because of its high capacity cleaning of 14 kg with the same spinning speed of 1400 rpm.
It offers 14 different cleaning programs that do stain-free efficient cleaning of all types of fabrics, especially cotton fabric.
3. Beko Automatic Top-loading Washer – BTU1008S
Winning Features:
Aqua wave cleaning pattern
Drum light for visible cleaning
Glass top-lid
Silver shiny color
Stainless steel drum
Automatic cleaning cycles
Easy operational mechanism
Durable and simple design
The Beko BTU1008S is best for those living in an apartment or for single use. It has the most basic 7 cleaning programs to perform the cleaning appropriately but with a minimum capacity of 7-10 kg.
It also comes with a silver finish and a silver stainless steel lid, which makes it look really classy.
Its drum light allows you to see when the washer is full, which helps in cleaning the laundry more effectively.
It also has an easy-to-use control panel that shows the water level, the amount of time left on the cycle, and the remaining capacity of the drum. 
If you are looking for an automatic washing machine that will save you a lot of time and energy, then this Beko Automatic Top-loading BTU1008S is a great choice.
4. Beko Front-Load Washing Machine- BFL1010W
Winning Features:
Best for delicate clothes
Budget-friendly pick
Bluetooth connectivity program
Laboratory testing approved
55% faster cleaning
Reliable and handy
Fits in every corner
High-quality in-built
The Beko BFL1010W Front-Load Washing Machine has a sleek design that fits in any corner. It's also energy-efficient, and it's perfect for cleaning all your laundry needs.
The Beko BFL1010W has an in-built Bluetooth connectivity program that allows you to program it for different cycles, and it connects wirelessly with your smartphone to automatically start the cycle when you're ready.
It is also a lab-tested product that comes with a decent warranty, so you don't have to worry about the quality of the unit.
And unlike most other washing machines, it doesn't just look good but is also super reliable. It is built with high-quality parts, so it will last for years in your home.
This Beko BFL1010W is best for you if you like gadgets with advanced features. Its accessible operational programs will let you access its working mechanism with a single touch through its Bluetooth connectivity.
It is perfect for cleaning all types of laundry, and it will make laundry day a breeze.
5. Beko Front Load Auto-Dose Washer – BFL853ADW
Winning Features:
Duo spray technology
Night mode
Child lock option
4-star energy star certified
User-friendly operational features
75% less energy-consuming
Higher capacity than usual front-loaders
24 types of stain-resistant technology
If you want some additional options in your front-loader machine, you should give Beko BFL853ADW washer give a chance to prove its highly-efficient capability.
As its name indicate, it has some added automated mechanisms that will enhance compliance with daily cleaning chore.
The Beko BFL853ADW comes with a child lock option that makes it safe for children, and you can also set up 4-star energy star certification.
The Beko BFL853ADW uses Duo spray technology, which ensures that clothes get thoroughly washed while minimizing the amount of water used.
You can also adjust the water level manually, and there's a handy 'water gauge' that tells you how much water is left in the tank.
It also comes with 75% less energy consumption than the usual front-loaders, so it's great for saving energy and money.
It has a higher capacity than usual front-loaders, so you'll be able to wash more laundry at once.
The washer also has 24 types of stain-resistant technology, and the machine will run quietly with a whisper-quiet motor.
Are Beko Washing Machines Good for Everyone?
Yes, although Beko offers fewer products, its technology is for everyone. From a single person to prominent families, it has suitable capacity machines for all.
Don't back off because of its limited range if it has to offer so much in these few cleaning pieces.
We highly recommend you these budget-friendly high—performing washing machines.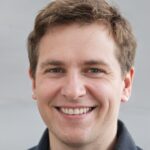 Steven Settles is a professional content writer with over 7 years of experience in writing for different niches, including brand reviews, technology, fitness, and more.
Currently, he is working as a content writer for WorstBrands, where he provides insightful reviews of different products, including home appliances, outdoor gear, fashion, and kitchen products. In his free time, Steven enjoys traveling and exploring new places.