If you're a tech lover or gamer who wants the top performance possible, you may have asked, are HP Laptops good for gaming?
Well, HP has some great laptops for gaming. With powerful processors and dedicated graphics cards, these machines are perfect for online multiplayer matches or serious solo sessions.
But which one should you buy? Check out this blog post that will answer all your queries about HP laptops.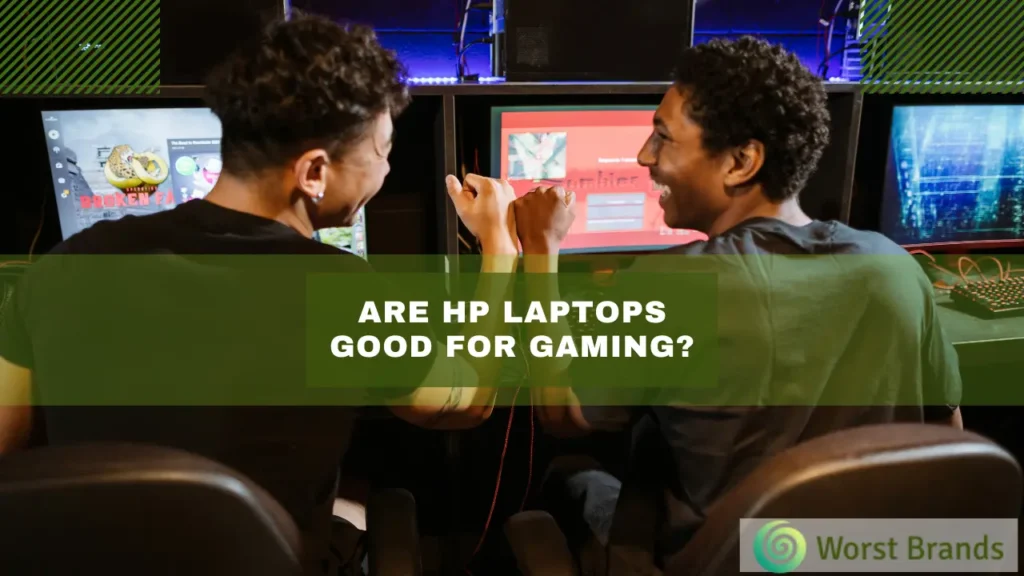 Are HP Laptops Good for Gaming?
Yes, HP laptops are great for gaming.
Their laptops come with powerful graphics cards and processors that make gaming a smooth experience.
For example, let's say Omen 17t, which comes with Nvidia GeForce RTX 3080 Ti and 16GB of ram. This laptop takes gaming to the whole next level.
On the negative side, HP gaming laptops may be bulky or expensive. Similarly, a few laptops may have below-par performance. However, they won't turn you down performance-wise.
Can I Use an HP Laptop for Gaming?
Yes, you can use an HP laptop for gaming.
Many gamers opt for these laptops because they offer great graphics and performance for the price.
However, it also depends on the machine you buy, as not all of them are for gaming.
Your HP laptop should have a minimum of these requirements to be good for gaming, like 16-32 gigs of ram, GPU like Nvidia GTX GeForce 950M, etc.
Still, if you have any questions, don't hesitate to contact the HP customer support team. They'll be more than happy to help.
Which HP Laptop is Best for Gaming?
There are plenty of gaming laptops from HP. They are undoubtedly excellent, but we will only be discussing the most popular top 2 models.
Believe me, using these machines is an absolute joy. I'm talking about OMEN 15 and OMEN 17.
HP OMEN 15
The first thing to consider when shopping for a gaming laptop is its specs and performance capabilities.
The OMEN 15 offers plenty of power for casual and hardcore gamers, with its Intel Core i7 (10th generation) and 16GB of DDR4 RAM.
It also features an NVIDIA GeForce GTX 1050 graphics card with 4GB of dedicated memory. It can handle even the most demanding games (it slays the most popular action game, GTA V).
Oh! My favorite part of OMEN 15 is its display, a 15.6-inch QHD monitor that works on a 165 Hz refresh rate. This screen gives you immersive gameplay without any lag.
Things We Liked
Beast gaming performance
Cooling system to overcome heating issues
The display is top-notch
Things We Didn't Like
HP OMEN 17
If you're looking for something a little more high-end, the OMEN 17 is worth considering.
This machine houses an Intel Core i7 processor and 32GB of DDR5 RAM. No, this is not enough.
The laptop gets enhanced power from an NVIDIA GeForce GTX 1070 graphics card with 8GB of dedicated memory.
With this powerful combination, I could play even the latest AAA titles, be it Monster Hunter Rise or Red Redemption 2.
OMEN 17 is entitled to a 1TB WDC hard drive, which ensures a seamless file transfer to keep up the steady gaming flow.
This laptop has a display 17.3 inches IPS panel with a 144 Hz refresh rate. I'm a little disappointed with this monitor as it should be an AMOLED screen, but this one also has fantastic results.
Things We Liked
Powerful CPU plus GPU combination
High refresh rate display
Thunderbolt port to attach a secondary display
Things We Didn't Like
Is HP i7 Good for Gaming?
Generally, HP i7 processors are good for lite and casual gaming. They offer great performance and deliver smooth gameplay.
Plus, these laptops come with features like Turbo Boost technology and the ability to incorporate external graphics to boost the gaming experience.
So, if you're looking for a basic HP i7 gaming laptop, go for HP ENVY 17t-cr000.
We have received complaints regarding the malfunction of HP laptops during extreme gaming.
So, if suddenly your laptops shut down and not turning on, follow this blog: How to Fix HP Laptop Not Turning On.
Is the HP Pavilion Good for Gaming?
Partly yes. HP Pavilion is a good gaming laptop for the price, but not the greatest. However, the Pavilion is most suitable for professional activities.
If you are considering getting an HP Pavilion laptop for gaming, the minimum you should go for is the HP Pavilion 15 as it comes with GTX 1050, coupled with core i5 or i7.
Lastly, the Pavilion's graphics card isn't as good as those of a more expensive gaming laptop.
Therefore, it may not be able to run some of the most demanding games on the market.
Is Dell Better Than HP for Gaming Laptops?
There is no simple answer to this question because it depends on your specific needs and preferences.
Dell and HP are both reputable brands that offer a range of gaming laptops with different specs and features.
That said, some people might prefer HP laptops because they have a reputation for a wide range of gaming laptops that deliver the best performance.
And other people may prefer Dell laptops because they come relatively cheaper and have more options.
Can HP Pavilion Run GTA 5?
Yes, the HP Pavilion can definitely run GTA 5.
In fact, it'll run the game just fine at medium or low settings. For example, Pavilion 15 can run this game at medium settings at 60 fps.
However, if you want to crank up all the graphics to their highest levels and get the most out of them, you might need a more powerful machine.
But overall, the HP Pavilion is a decent gaming laptop that will let you enjoy GTA 5 without any problems.
Are HP Laptops Good for College?
Yes, HP laptops are great for college.
They're affordable, lightweight, and have long battery life. Plus, they come with various pre-installed software that can be really helpful for students, like Microsoft Office and Google Chrome.
If you are interested in HP college laptops, you can check out the HP Pavilion x360 or HP Envy family.
Is HP Laptop Good for Video Editing?
Yes, you can use HP laptops for video editing.
In fact, all of their gaming laptops can edit and render videos as they have the high computing power for this task.
On top of that, they also have high-resolution screens that make it easy to see the details in your footage.
Plus, their built-in graphics cards provide smooth performance when editing videos.
Final Discussion
In conclusion, HP laptops are a great choice for gaming. They offer powerful processors and dedicated graphics cards that make gaming a smooth experience.
The OMEN 15 and OMEN 17 are 2 of the top models offering great specs and performance capabilities for casual and hardcore gamers.
However, it is important to note that not all HP laptops are suitable for gaming, and it is best to check the minimum requirements before making a purchase.
HP also makes laptops for students and video editing, don't forget to check them. The HP Pavilion is a great option for casual work and lite gaming.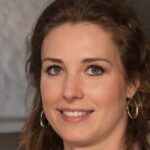 Crystal Hafley is a dedicated writer and content creator for WorstBrands, where she specializes in writing insightful reviews about kitchen appliances and fashion products.
With her expertise, Crystal provides readers with accurate and reliable information to help them make informed decisions about the brands and products they use every day. When she's not researching or writing, Crystal enjoys cooking and exploring the latest fashion trends.