Are you tired of feeling stuck in a sauna whenever you step inside your home during the hot summer months? If so, you might consider purchasing a ceiling fan to help cool things down.
But before you make a hasty decision, it's important to know that not all ceiling fans are good. In fact, some are so poorly made that they're more of a hindrance than a help.
That's why we've created this guide to the worst ceiling fan brands, so you can avoid making a costly mistake.
From cheaply made parts to shoddy construction, we'll take you through the brands that aren't worth your time or money.
So, if you're in the market for a ceiling fan, read on to find out which ceiling fan brands to avoid.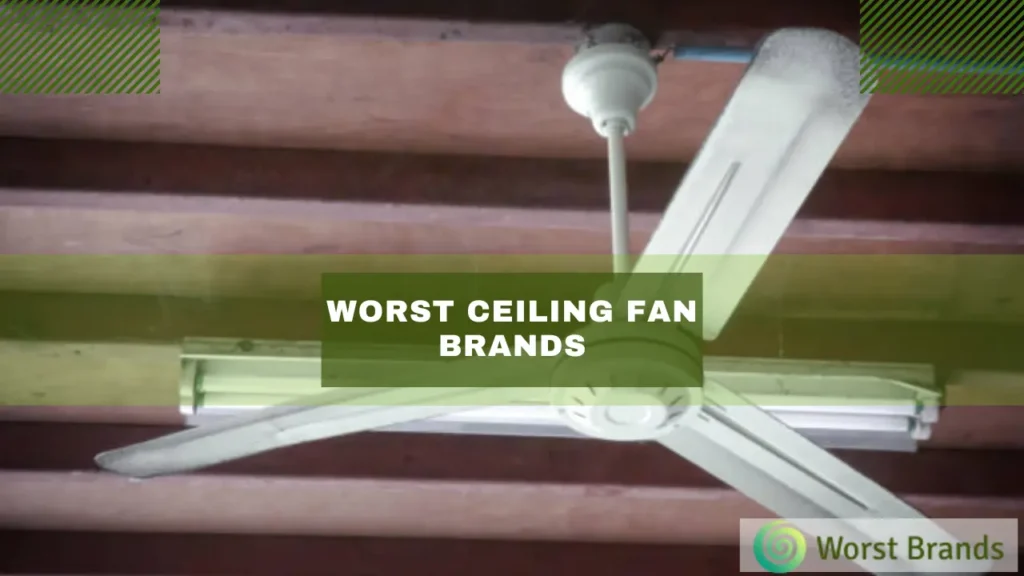 Worst Ceiling Fan Brands to Avoid
After doing the customer survey, the worst ceiling fan brands to avoid include Heller Stella, Brilliant Austin, Hunter Pacific, Martec Elite, and Fanco Hugger fans.
| Brand | Issues |
| --- | --- |
| Heller Stella | Noisy motor, inadequate airflow, difficult-to-use remote control |
| Brilliant Austin | Lack of performance, no illumination option |
| Hunter Pacific Majestic Coolah | Weak motor, ineffective airflow |
| Martec Elite | Sacrifices performance for lower running cost, ineffective airflow |
| Fanco Hugger | Ineffective cooling in the bedroom, finicky to assemble, no reverse or winter setting |
| Casablanca Ceiling Fans | Weak motor, blade warping and wobbling, negative customer reviews |
1. Heller Stella
Unfortunately, Heller Stella falls into the category of bad ceiling fan brands.
While their $130 ceiling fan might seem like a budget-friendly option at first glance, this fan is plagued with numerous issues.
First, the motor is extremely noisy, which can be a major annoyance when relaxing or sleeping. Additionally, these fans do not blow adequate air.
Thus, it will not sufficiently cool down the room temperature.
Finally, the remote control that comes with the fan is notoriously difficult to use and often fails to respond to commands.
Overall, the Heller Stella is not the way to go if you're looking for a reliable and efficient ceiling fan.
2. Brilliant Austin
Let me tell you about the Brilliant Austin ceiling fan – or should I say, the not-so-brilliant Austin ceiling fan.
This budget-friendly option might seem like a good deal at first, but unfortunately, it falls short in multiple areas.
One major issue is its lack of performance. Despite its smaller blades being suitable for smaller rooms, it fails to move much air even on its highest setting, leaving you feeling hot and uncomfortable.
The Brilliant Austin fans lack versatility, which is a major downside. When compared to competing versions, this one lacks an illumination option.
This means you'll need to find alternative lighting solutions, making it less convenient for everyday use.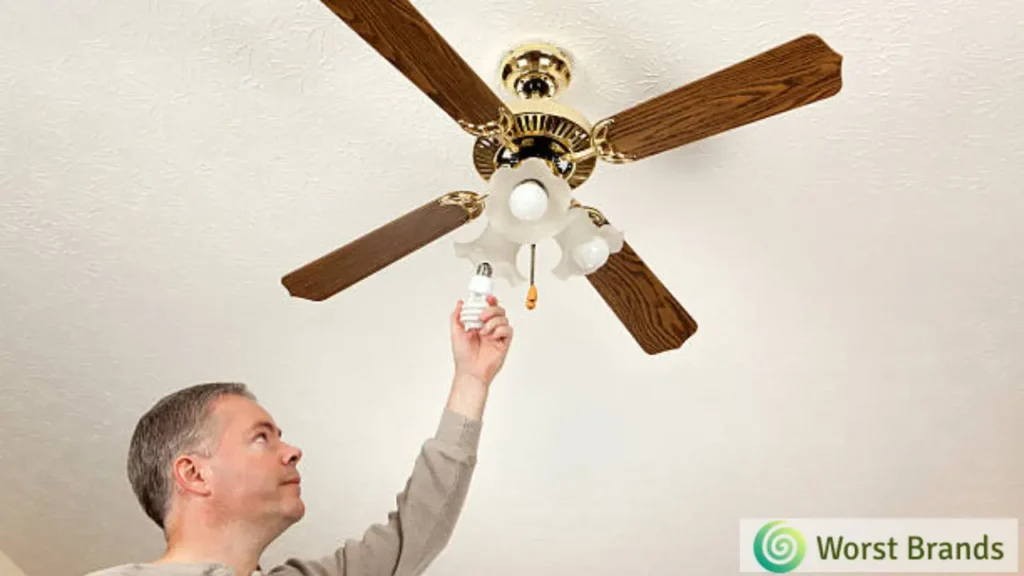 Read the following blogs for other worst products to avoid:
3. Hunter Pacific Majestic Coolah
I recently made the mistake of purchasing the Hunter Pacific Majestic Coolah ceiling fan, and let me tell you, it was a major disappointment.
Despite its seemingly high-quality construction, this fan falls short in multiple areas.
For starters, the motor is weak, making it unable to circulate air effectively like a least reliable air purifier. I constantly felt hot and uncomfortable, even on the fan's highest setting.
Plenty of other brands offer better performance and more reliable construction, so don't make the same mistake I did.
Save your time and money and look elsewhere for a fan that will actually keep you cool and comfortable.
4. Martec Elite
Regarding rapid cooling, a Martec Elite ceiling fan is somewhat superior to a Hunter Pacific fan but falls short in both the bedroom and the living room.
Although it may be relatively cheap to run, with an estimated annual cost of just $15, it's important to consider the bigger picture.
Sacrificing performance and effectiveness for a lower running cost might not be the best decision in the long run.
After all, what's the point of having a ceiling fan if it doesn't actually keep you cool and comfortable?
The Martec Elite simply doesn't deliver when it comes to providing quality airflow throughout your home, and that's why it is among the worst ceiling fans.
Don't let the budget-friendly price fool you – you'll likely end up spending more in the long run on a fan that doesn't meet your expectations.
5. Fanco Hugger
Fanco Hugger performed well for high-speed lounge-room cooling but failed to deliver in the bedroom, making it an ineffective option for many households.
My friend bought it last year and told me he was so frustrated from the start since the ceiling fan was finicky to assemble.
Also, unlike most modern fans, the Fanco Hugger has no reverse or winter setting.
This can be a major inconvenience for those looking to use their fans year-round to keep their homes comfortable in all seasons.
Overall, while the Fanco Hugger might seem like a decent option on paper, it simply doesn't deliver when it comes to overall performance and reliability.
If you're in the market for a new ceiling fan, we suggest looking elsewhere since Fanco Hugger is among the worst ceiling fan brands to avoid.
6. Casablanca Ceiling Fans
Customers have complained about the performance and reliability of Casablanca Ceiling Fans.
Despite its reputation as a high-end brand, these fans simply don't live up to its price tag.
The weak motor is a major concern, as it struggles to circulate air effectively and can leave you feeling hot and uncomfortable.
Furthermore, the fan blades are prone to warping and wobbling, causing an unsightly appearance and a potential safety hazard.
4 Signs to Identify Bad Ceiling Fans
Identifying the worst ceiling fans can be difficult, but there are a few key factors to consider.
Weak motor:
A weak motor can result in inadequate airflow and overall poor performance.
Poor Blade Construction:
Flimsy or low-quality materials can cause warping and wobbling, leading to an unsightly appearance and potential safety hazards.
Negative Customer Reviews:
Pay attention to reviews and feedback from other customers to identify common complaints about performance, reliability, or construction.
Lack of Reverse or Winter Modes:
Look for fans that offer reverse or winter modes, which can help circulate warm air during colder months and make the fan more versatile year-round.
Final Words
In conclusion, when buying a ceiling fan, it's important to do your research and avoid the worst ceiling fan brands out there.
While it is tempting to go for a budget-friendly option, such as the Heller Stella or Brilliant Austin, these fans often fall short in terms of performance, reliability, and overall value.
Similarly, higher-end brands like Casablanca Ceiling Fans may not always live up to their reputation.
Finding a quality ceiling fan that meets your needs can ensure that your home stays cool and comfortable during even the hottest months of the year.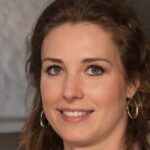 Crystal Hafley is a dedicated writer and content creator for WorstBrands, where she specializes in writing insightful reviews about kitchen appliances and fashion products.
With her expertise, Crystal provides readers with accurate and reliable information to help them make informed decisions about the brands and products they use every day. When she's not researching or writing, Crystal enjoys cooking and exploring the latest fashion trends.