Thermador is one of the most trusted brands when it comes to high-end appliances. They are known for their reliability and for creating top-notch products.
However, there are some Thermador refrigerator problems that people tend to experience. One such problem is that a Thermador refrigerator will often get stuck in "defrost" mode, or it may simply not cool as well as it should.
So, in this article, we have compiled a list of the most common Thermador refrigerator problems that customers face consistently with easy troubleshooting tips.
Keep reading till the end to find out the real reason.
Thermador Refrigerator Problems & Troubleshooting 
1. Thermador Refrigerator Not Cooling:
The most common Thermador refrigerator problem is that the refrigerator will not cool as it should.
In some cases, the temperature of the refrigerator may not drop below a certain temperature, or it may even stay at a constant temperature.
This problem can be caused by a faulty compressor, a faulty thermostat, faulty wiring, or a faulty fan motor.
2. Thermador Refrigerator Not Defrosting:
If you are experiencing this problem, you should make sure that the defrost system is working properly.
It's a major inconvenience to the customers, as they have to wait for the refrigerator to defrost.
This can be a serious problem if you have frozen food in the refrigerator, as it can get spoiled. You will need to contact the company to get a replacement part to fix this problem.
3. Refrigerator Not Starting:
It is very easy to understand why a refrigerator might not start. It could be due to a power outage or a power surge, or it could be due to a faulty electrical circuit.
So, if you have a Thermador refrigerator and it is not starting, you need to check the following:
Make sure that the power is turned on.
Check to see if the refrigerator has enough power.
Ensure that the plug is not damaged.
Also, ensure that the electrical circuit is not damaged.
Assure that the refrigerator is properly connected to the power source.
4. Refrigerator Door Not Closing:
The refrigerator door not closing is another common problem that a lot of people face. It is often a problem that occurs when the refrigerator has not been properly cleaned.
It may be that the refrigerator is getting dirty because of the food that is stored inside it.
The solution to this problem is simple. You can clean the refrigerator by spraying some cleaner inside it.
Related: List of Worst Refrigerators
Conclusion:
So, this is all about the most common Thermador refrigerator problems. Hopefully, you have now got a better idea of how to fix them.
If you are still stuck, make sure that you contact the company for the best solution.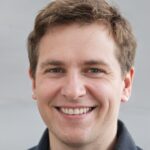 Steven Settles is a professional content writer with over 7 years of experience in writing for different niches, including brand reviews, technology, fitness, and more.
Currently, he is working as a content writer for WorstBrands, where he provides insightful reviews of different products, including home appliances, outdoor gear, fashion, and kitchen products. In his free time, Steven enjoys traveling and exploring new places.