Olive oil has been around for centuries and is one of the most popular oils used in the world.
There are different types of olive oil, each with its own unique flavor. But what could be the most optimum olive oil?
After much deliberation, we have decided to do a Squeaky Gate Olive Oil Review. If you expect a rant, you will be disappointed but hopefully not surprised.
After all, we are sure that the producers of this oil have put a lot of thought into their products. As for us? We are just olive oil lovers with high standards.
Squeaky Gate Olive Oil Review
Squeaky Gate Extra Virgin Olive Oil is a high-quality product, cold-pressed from the finest olives. It has a rich taste with a fruity flavor and is perfect for salads, frying, and grilling.
Since it is made of high-quality olives, it delivers good results. Let's find out if it really justifies its claim.
The company only makes extra virgin olive oil. Yet they have different variants, depending upon the flavor and aroma:
The Mild One
The All Rounder
The Strong One
But what makes Squeaky Gate Olive Oil so special? It all comes down to the taste. This olive oil has a light, fruity flavor that goes well with any dish.
If you are new to this olive oil, we recommend you go with The Mild One variant, as it has an average taste and aroma.
Talking about the aroma of this olive oil, it is the best in the class. Especially the Strong One variant has the best aroma of all of them.
Not to mention the flow properties of the oil, which were sensational.
Unlike other cheap olive oil brands of Australian origin, the Squeaky Olive Oil was perfect for drizzling, dressing, and frying.
Besides, it has a lower acidity level than other brands, making it perfect for those with sensitive stomachs.
Plus, the smoking point was also above average, thus preventing the intoxicating chemicals.
However, there are a few potential downsides to using Squeaky Olive Oil.
First, the oil can go bad relatively quickly if it is not stored properly. Additionally, the flavor of The Mild One may not be strong enough to stand up to some bolder flavors.
Things We Liked
The taste is quite great
No questions about the texture of the oil
The aroma of The Strong One is excellent
Things We Didn't Like
Mild One has not had as great taste as others.
The oil can go bad much more quickly compared to other brands
Related Blogs:
Is Squeaky Gate Olive Oil Good?
Yes, Squeaky Gate Olive Oil is a good brand. It's all-around olive oil that can be used for a variety of purposes, from cooking to dressing salads.
The oil has a mild flavor and a slightly peppery aftertaste, which makes it perfect for enhancing the taste of food without overpowering it.
Thanks to its high quality and affordable price, Squeaky Gate Olive Oil is quickly becoming a favorite among home cooks and professional chefs alike.
Who Makes Squeaky Gate Olive Oil?
Conga Foods makes Squeaky Olive Oil. It is an Australian company that owns many brands under its name.
Is Squeaky Gate Olive Oil Real or Fake?
Yes, Squeaky Gate Olive oil is real. This oil is made from olives that are grown on different farms across Australia.
The oil is extracted and then tested under the standards set by the International Olive Council (IOC).
They are also certified by various companies, including the Australian Olive Oil Association and IOC.
Furthermore, the company ensures enough testing that you get genuine extra-virgin olive oil.
Is Squeaky Gate Olive Oil Pure?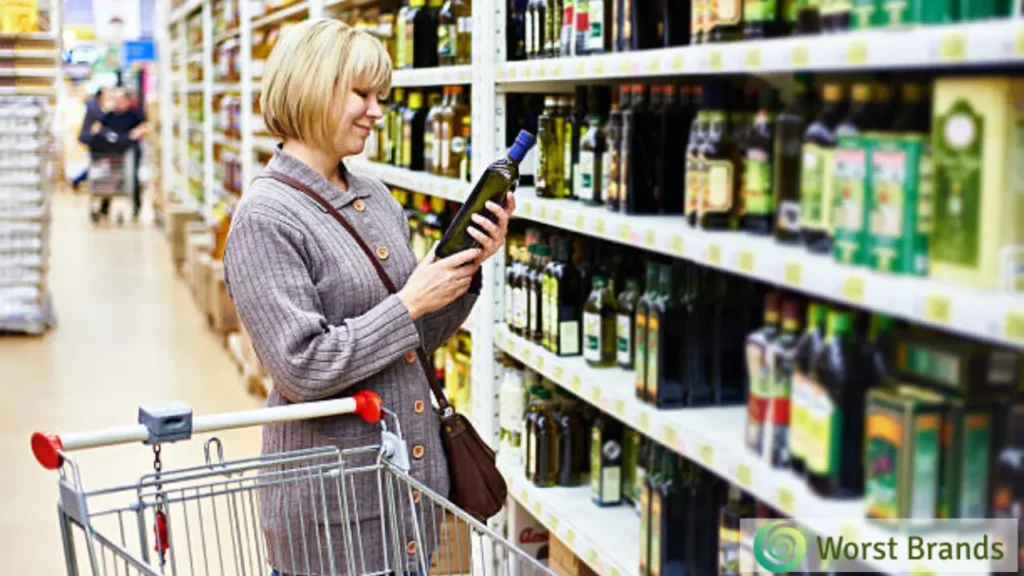 Yes, squeaky gate olive oil is pure.
It's extra virgin olive oil that has a mild, slightly fruity flavor and a slightly bitter aftertaste.
The oil is made from the first cold pressing of olives and has a lower acidity level than other types of olive oil.
Moreover, the company does many testing to check the purity of its olive oil, with chemical testing one of them.
Besides, sensory panel testing, random testing, and regular testing are also done to ensure you get the top-notch product in your hands.
Where is Squeaky Gate Olive Oil Made?
Squeaky Gate Olive Oil is made in Australia, specifically in South Australia, South West Australia, Victoria, and New South Wales.
The olives are hand-picked from farms around Australia and cold-pressed without any heat or chemical modifications.
This results in a delicious olive oil with a light, peppery flavor, and a slightly nutty aftertaste.
You may also like to know the following:
Squeaky Gate Olive Oil Uses
There are plenty of uses for Squeaky Olive Oil, some of them are mentioned below:
It is the perfect salad dressing because it's light and refreshing.
The oil makes a delicious marinade for chicken or fish.
Add some Squeaky Olive Oil to your popcorn for a tasty snack.
You can use it to make a quick and easy pesto sauce.
Drizzle this olive oil over your favorite vegetables for a healthy side dish.
Save time in the morning by using this top-quality olive oil as your breakfast cooking oil.
Mix Squeaky Olive Oil with vinegar to create a delicious vinaigrette dressing.
Squeaky Gate Olive Oil Ingredients
Squeaky Gate Olive Oil is made from the first extraction of virgin olive oils. It contains the following components:
Virgin Olives
Water
Salts
Monounsaturated fatty acids
Final Verdict
Squeaky Gate Olive Oil company is an oil brand that works in Australia. It manufactures various variants of olive oils.
This olive oil is considered quite pure and real in Australia and other countries.
It has all the characteristic features of a typical olive oil. We bet you'll love Squeaky Olive Oil once you try it.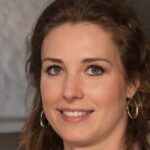 Crystal Hafley is a dedicated writer and content creator for WorstBrands, where she specializes in writing insightful reviews about kitchen appliances and fashion products.
With her expertise, Crystal provides readers with accurate and reliable information to help them make informed decisions about the brands and products they use every day. When she's not researching or writing, Crystal enjoys cooking and exploring the latest fashion trends.